COMMERCIAL
CLEANING SERVICES

Commercial Cleaning Sydney

OFFICE
CLEANING SERVICES

Commercial Cleaning Sydney

STRATA
CLEANING SERVICES

Commercial Cleaning Sydney

CARPET
CLEANING SERVICES

Commercial Cleaning Sydney

MEDICAL
CLEANING SERVICES

Commercial Cleaning Sydney

GYM
CLEANING SERVICES

Commercial Cleaning Sydney

SCHOOL
CLEANING SERVICES

Commercial Cleaning Sydney

CHILDCARE
CLEANING SERVICES

Commercial Cleaning Sydney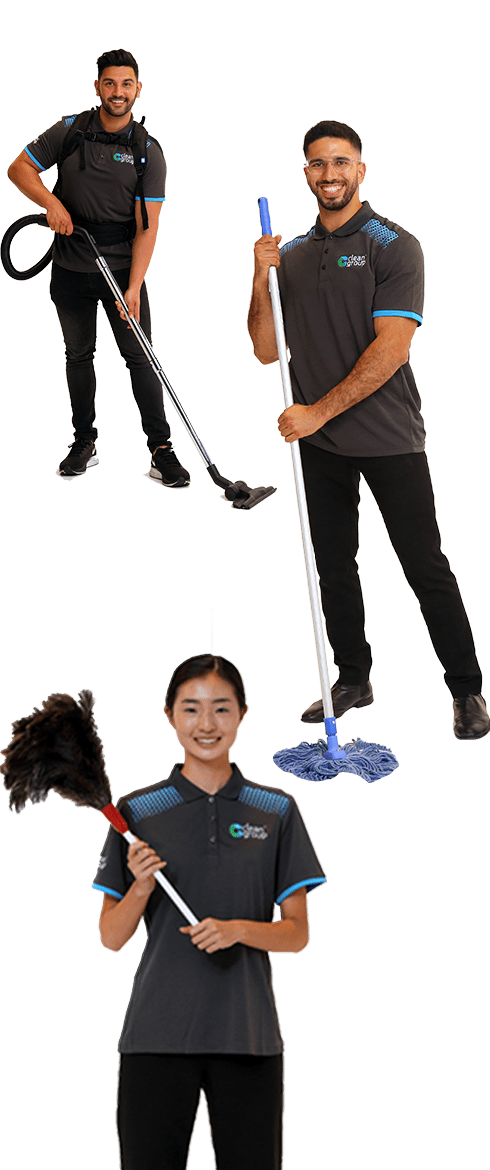 GYM CLEANING SYDNEY
Professional Gym Cleaning for Better Health of Your Members
Clean Group Sydney is 100% Australian owned and locally run cleaning company that provides gym cleaning services to businesses and households in all major suburbs of Sydney. We are a national level cleaning and maintenance service provider with a staff of over 300 experts commercial cleaners.
Gyms are like a place of worship for bodybuilders and health-conscious people. They use this place not just to build up their muscles but also to improve their overall health. Considering that, they shouldn't have to deal with dirty or unhygienic gyms. But let's face it, people sweat a lot when they're exercising. And this is why it is very important for you, as a gym owner, to regularly and thoroughly clean your gym premises, machines and everything else to maintain proper hygiene standards.
Being a regular and full-time gym cleaning company in Sydney, we understand how important it is for gym owners to keep their places clean so as to be able to provide high-quality and safe services to their members. At the same time, we understand how difficult it can be to do it yourself, having no experience or resources for the job. Hiring a full-time cleaning staff is also not feasible, because of the high cost and time commitment. This is where we come in.
Hire expert gym cleaning services from one of the top gym cleaning companies in Sydney. Call us at (02) 8859 8938 to schedule an appointment!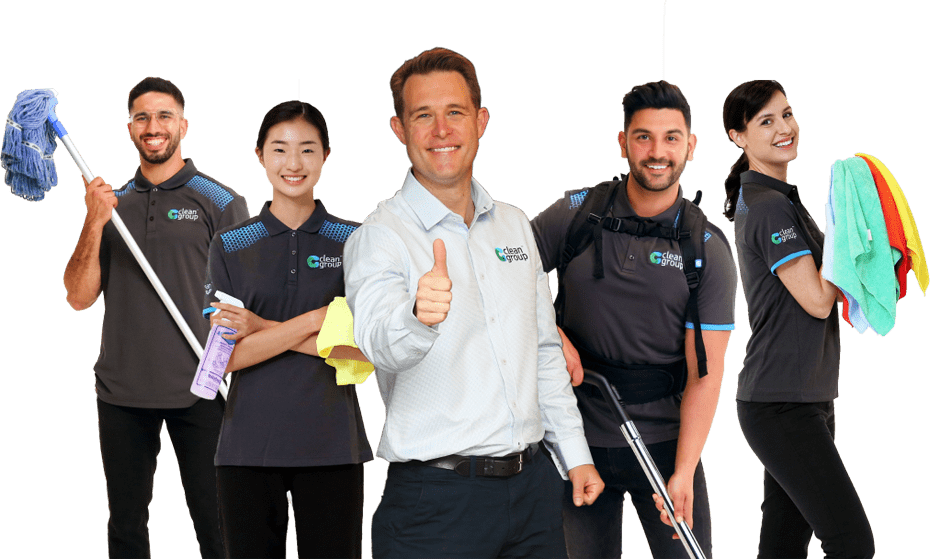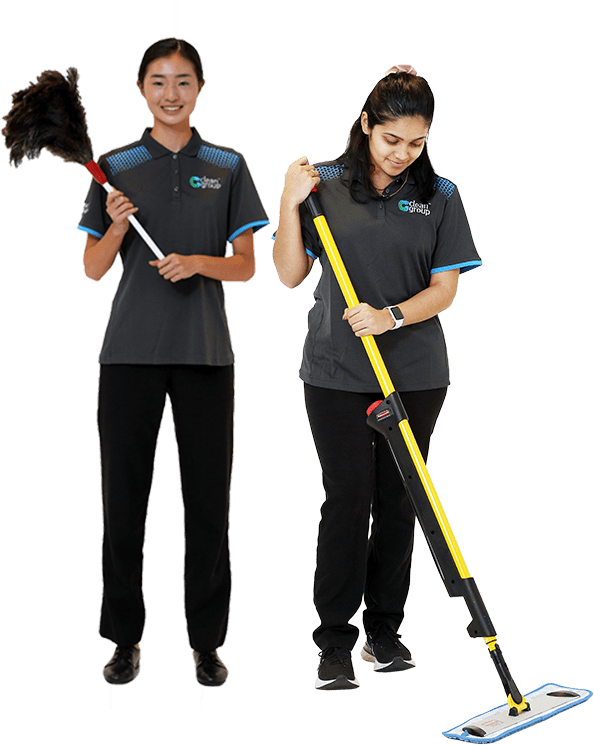 Need Help With Commercial Gym Cleaning in Sydney?
We at Clean Group Sydney are committed to thoroughly and completely clean your gym with the help of our team of professional gym cleaners in Sydney. Our well-trained and customer-service focused cleaners will help you make your gym clean and improve the hygienic quality of your fitness centre to make it more health-friendly and welcoming for your members. We can offer cleaning services on a daily, weekly or monthly basis, as and how you need.
With over 20 years of experience in the cleaning of gyms and healthcare centres in Sydney, we have been rated as one of the best and customer-focused cleaning companies by our clients.
Our comprehensive gym cleaning packages & services are designed to fit the needs of every kind of fitness business. Our carefully crafted Gym cleaning Sydney tactics and solutions will ensure that your gym is in line with the expectations of your members, providing healthy services with complete decontamination, disinfection and disease control in the place. The cleaning solutions we use are certified to be healthy and produce desired end results while limiting your overall cleaning costs.
To provide a complete and adequate gym cleaning experience, we will first thoroughly inspect your gym facility for its cleaning needs. Based on our findings, we will recommend our best team of trained gym cleaners for safe and professional cleaning of your place. Besides the initial cleaning, we will also provide ongoing maintenance or regular gym cleaning in Sydney to ensure a healthy gym for your members.
So, what are you waiting for? Give us a call right away.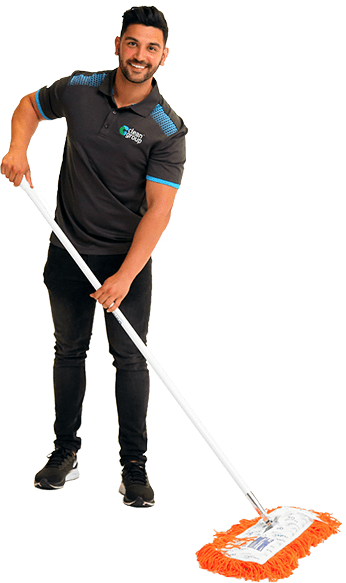 Gym Cleaning Services We Provide In Sydney
At Clean Group Sydney, Our Sydney office cleaners specialize in expert and in-depth cleaning of your fitness centre. A fitness centre or gym may have different needs based on their hygiene criteria and requirements. Keeping that in mind, we offer a range of gym cleaning services in Sydney, enabling you to choose the right cleaning service or the complete package as per your requirements and budget.
Gym Equipment Cleaning

It is important to regularly clean and sanitize your gym machines to keep them free of unhygienic sweat and dirt. Don't worry, our professional cleaners will take care of it to ensure complete safety of your gym members.

Air Vents Cleaning

For us, Gym cleaning means the complete and thorough cleaning of your gym. That includes cleaning of floors, gym equipment, vents, walls & roof (optional), etc. Rest assured, we will leave a clean and safe gym for your members.

Carpet Cleaning

Clean Group Sydney carpet cleaners will deep clean your gym carpets, removing any dirt, dust, human hair and stains from it. We will even machine wash and shampoo your carpets if needed.

Refreshing Air

In addition to the cleaning of your fitness centre, it is equally crucial to make the air clean and breathable. To make your gym air fresh and free from any unpleasant smell or odour, we will use quality air fresheners.

Gym Toilet Cleaning

Besides the cleaning of regular floors and places in your gym area, we will also clean the toilets and bathrooms to further ensure complete safety of your members. We will also remove soap residues from bathrooms and stock up toiletries.

Gym Sanitizing

Sanitizing involves cleaning of your gym equipment and machines with disinfectants and high-quality sanitizers in order to remove any bad elements, bacteria, etc. that may cause diseases.

Windows & Blinds Cleaning

You can also request Clean Group's Sydney, gym cleaning Sydney services for the cleaning of windows, blinds, vents and other specific areas of your gym or fitness centre. Our team has been trained and has the resources to clean unreachable areas with precision.

Same Day Cleaning

Upon request, we can also provide same-day gym cleaning services in Sydney where you can hire our professional team to get your gym cleaned and sanitized on an urgent basis. We need at least one-day advance notice to arrange the same.
Why Choose Clean Group Sydney for Gym Cleaning in Sydney
Our cleaning staff is trained to clean any gym or workplace, including concealed areas like windows, vents and toilets. We use high-quality and eco-friendly gym cleaning solutions in Sydney along with state-of-the-art techniques and tools to clean and sanitize your gym to keep your members safe, healthy and happy.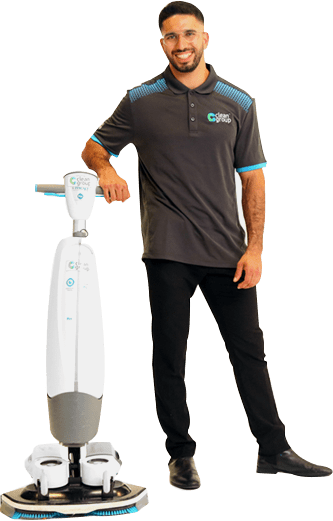 Safe, Eco-friendly Solutions
We understand how unpleasant a dirty, sweaty and smelly gym can be for your members. Our eco-friendly and healthy cleaning solutions will remove the sweat and sanitize your machines for complete health.
20 Years of Experience
Having vast experience in the cleaning of gyms and health centres in and around Sydney, we understand your cleaning needs and can provide the best-fit solutions accordingly.
Affordable Pricing
We will offer the most suitable cleaning packages in your budget and strictly according to your requirements. Our packages come with fixed pricing and no hidden charges.
Quality Assurance
We use modern cleaning equipment, tools and practices to ensure that you receive best-in-class gym cleaning Sydney with complete flexibility and reliability and 100% quality assurance.
Professional Gym Cleaners Sydney
Have your peace of mind knowing that we only employ highly trained cleaners and use the best gym cleaning and maintenance practices to ensure 100% safety of your members.
Online Booking
With our ultra-modern digital interface (website), you can easily book a gym cleaning appointment online up to one day in advance. Not there yet? Contact us for a quote!
Free Cancellation
We let you cancel any pre-booked or advance appointment, given that you notify us at least 24 hours before the schedule.
24/7 Customer support
With our always-on customer support service, you can contact us via our website, phone (1300-073-089) or email ([email protected]) and get an instant resolution to your query.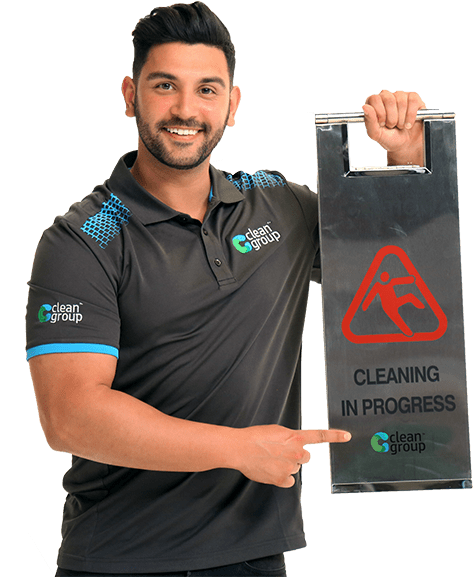 Arrange a FREE Onsite Quote Now.
Call Us Today for Professional Cleaning Services!

02 9189 7978
Say Goodbye To Your Cleaning Worries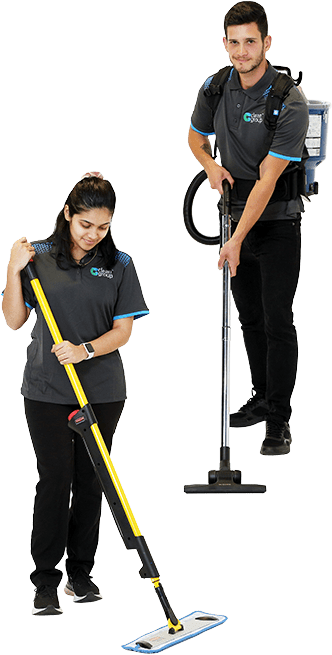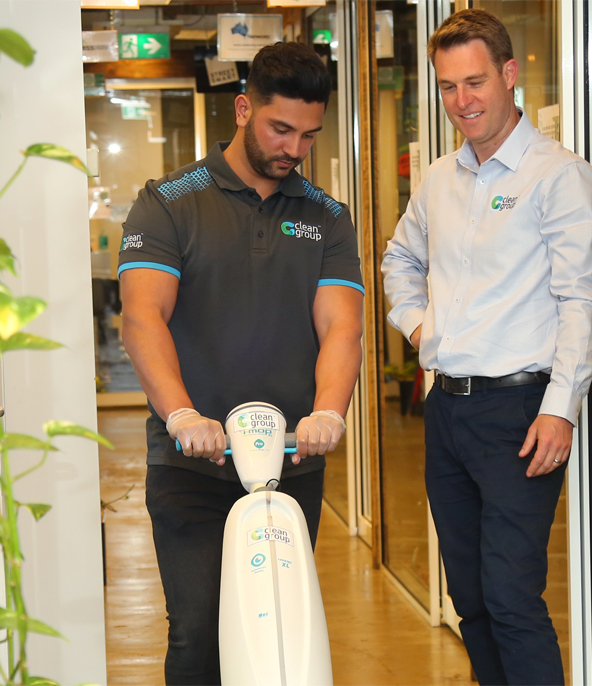 Frequently Asked Questions
---
Clean Group offers a wide selection of cleaning services you can choose from. Starting with routine cleaning, carpet cleaning, internal-external window cleaning, office cleaning, gym cleaning, childcare cleaning, medical centre cleaning, school cleaning and the list goes on. Just check our website to know more.
The cost will depend on how much time, how much material and what type of equipment needed for a cleaner to perform the cleaning that is required for your business. Our friendly sales managers can do a free onsite visit to determine the best price and cleaning program for your premises. Call us now on 02 9189 7978
Clean Group cleaners are all professional, reliable and well trained. We only employ full-time cleaners. This ensures that the cleaners are committed to high cleaning standards.
Absolutely! We are fully insured. Certificate of our insurances will be mailed to you with our quotation so you can have peace of mind.