COMMERCIAL
CLEANING SERVICES

Commercial Cleaning Sydney

OFFICE
CLEANING SERVICES

Commercial Cleaning Sydney

STRATA
CLEANING SERVICES

Commercial Cleaning Sydney

CARPET
CLEANING SERVICES

Commercial Cleaning Sydney

MEDICAL
CLEANING SERVICES

Commercial Cleaning Sydney

GYM
CLEANING SERVICES

Commercial Cleaning Sydney

SCHOOL
CLEANING SERVICES

Commercial Cleaning Sydney

CHILDCARE
CLEANING SERVICES

Commercial Cleaning Sydney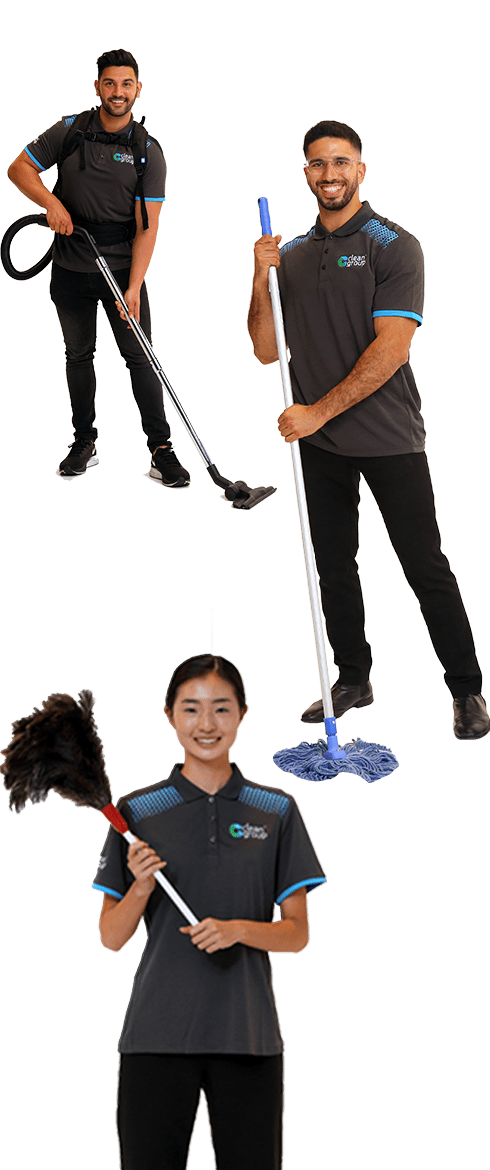 Top Sanitising & Disinfecting Cleaning Company Australia
At Clean Group, we are committed to helping you keep your business premises, offices as well as your warehouse clean and protected against viruses and germs through highly effective office disinfecting and sanitising cleaning services and solutions.
Hire our covid-19 cleaning expert to disinfect your office to get rid of any unwanted guests like viruses, germs, bacteria and COVID 19 commonly found on surfaces and other accessible & inaccessible areas. Getting your place sanitised on a regular basis will help prevent the spread of harmful germs & viruses that may compromise the health of your staff or family.
Did you know coronavirus (COVID-19) can spread through touch? Many common things & frequently touched surfaces at your office, such as telephone, keyboards, door handles, water faucets, etc. are frequently used by multiple people who may house unseen viruses & germs, some even more dangerous than COVID-19.
Mere touching these surfaces can shift the virus to your body and will eventually make you sick, very very sick! Similarly, sensitive areas like toilet seats hold a lot of disease-causing germs. This is why it's not enough to just clean your house or office for dust & dirt.
You also need to get your place regularly sanitised & disinfected to stop the spread of these deadly viruses, germs & bacteria to ensure complete health safety of your people.
Our cleaning specialists at Clean Group use high-quality cleaning solutions, sanitisers & disinfectants to effectively clean your place of all viruses in no time. As of now, we provide services in Sydney & Brisbane regions but feel free to call our service availability at your location. To book our disinfecting/sanitising service or to request a free on-site quote, you can call our sales team at 1300 141 946.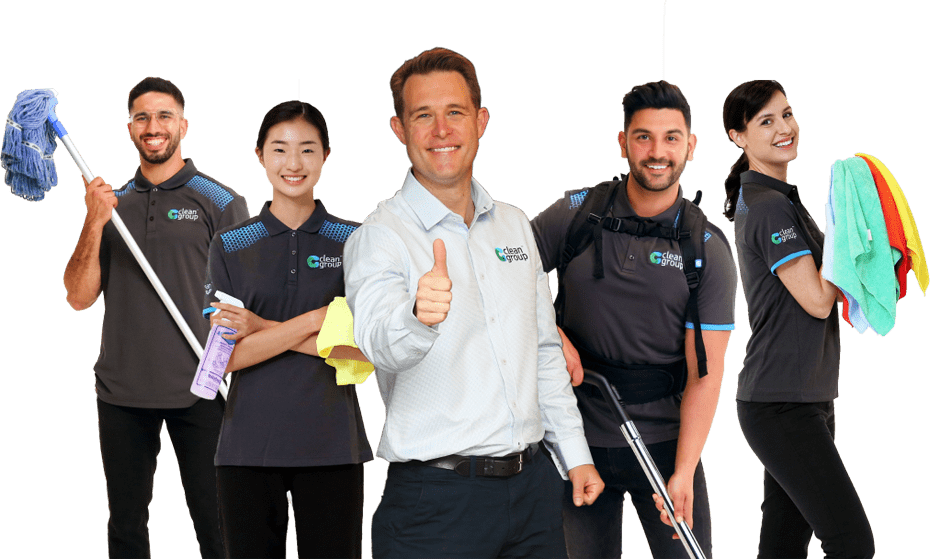 Our Sanitising Cleaning & Disinfecting Cleaning Services
We are proud of being Australia's leading cleaning and disinfecting company that specializes in the coronavirus (COVID-19)-proof disinfecting & sanitising of commercial and residential properties.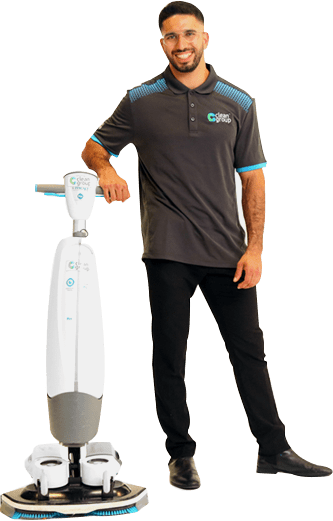 Daily cleaning of your house or office is recommended to keep your family/staff healthy and safe. Hire our full-time cleaners for daily cleaning & disinfection of your place.
Disinfecting Cleaning To make your place and family safe from harmful germs and viruses, you can now hire our commercial disinfecting services Sydney. Our team of expert cleaners will disinfect all surfaces at your place.
Weekly Cleaning Based on your specific requirements & preference, we can also offer customized, weekly or bi-weekly cleaning service, where our cleaners will help keep your premises clean & safe.
Same-day Cleaning We also provide emergency, one-day cleaning and office sanitising services where we can arrange our best cleaners' team for your project within the 24-hours notice. Book Now!
Sanitising Cleaning We also offer commercial sanitising services to hospitals, medical centres and other places where our trained team of cleaners uses industrial-grade sanitisers to eliminate germs & bacteria.
Cleaning Consulting Have questions or want to know about safe sanitising, cleaning and disinfecting practices for infection control of viruses? Give us a call to consult your requirements with our experts.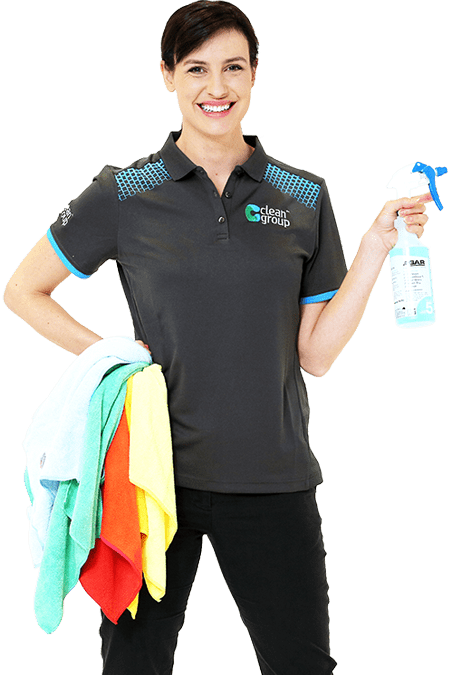 Why choose Clean Group's
Sanitising Cleaning & Disinfecting Cleaning Services

Disinfecting
Surfaces
Most of the disease-causing viruses such as COVID-19 are found on surfaces. We will clean & disinfect all the surfaces at your place, removing most types of germs.
---

Non-Toxic, Green Solutions
We only use non-toxic, eco-friendly and certified cleaning solutions and chemicals that are safe for humans, children & pets and effective for infection control.
---

Quick Cleaning Results
We can arrange a cleaning team for you within 24 hours. Our expert cleaners take minimal time to thoroughly disinfect & sanitise your place for the best results.
---

Outstanding
Support
To make sure you remain safe & happy always, we have a dedicated support team to take care of all your queries and help requirements.
---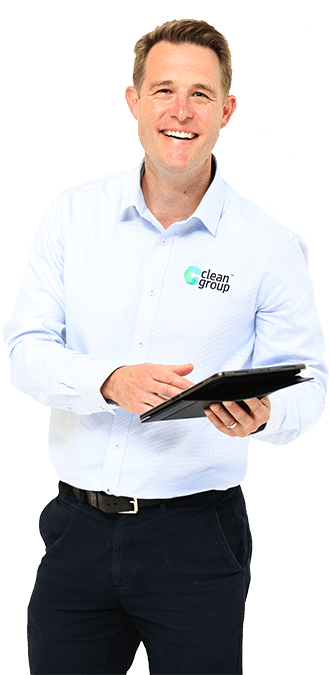 Industries We Serve
We provide sanitising cleaning and office disinfecting services to individuals, and businesses of all kinds, including but not limited to

Businesses

Medical Centre & Healthcare

Hospital Cleaning

Public Areas & Transport

Government Offices

Hotels & Restaurants

Offices & Warehouses

Retail Stores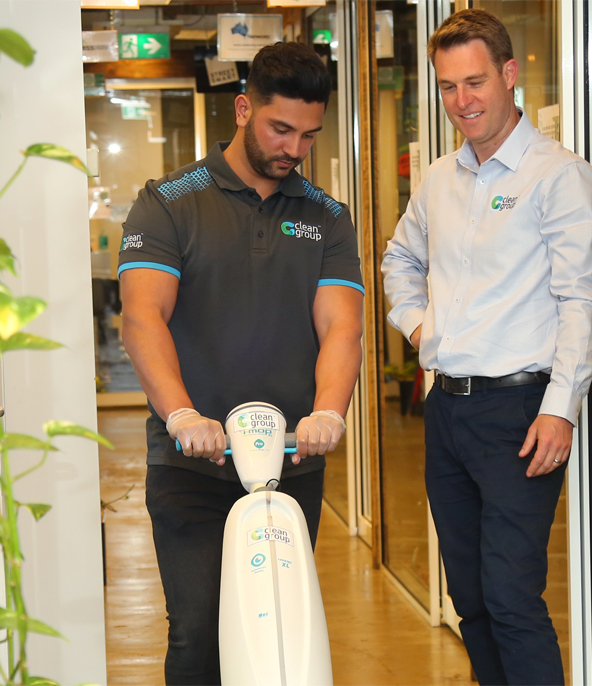 Frequently Asked Questions
---
Clean Group offers a wide selection of cleaning services you can choose from. Starting with routine cleaning, carpet cleaning, internal-external window cleaning, office cleaning, gym cleaning, childcare cleaning, medical centre cleaning, school cleaning and the list goes on. Just check our website to know more.
The cost will depend on how much time, how much material and what type of equipment needed for a cleaner to perform the cleaning that is required for your business. Our friendly sales managers can do a free onsite visit to determine the best price and cleaning program for your premises. Call us now on 1300 141 946
Clean Group cleaners are all professional, reliable and well trained. We only employ full-time cleaners. This ensures that the cleaners are committed to high cleaning standards.
Absolutely! We are fully insured. Certificate of our insurances will be mailed to you with our quotation so you can have peace of mind.