Nowadays, some people are looking for Covid-19 cleaning jobs because they know they can pay attention to details and effectively disinfect a place's surfaces. However, to find available positions in Sydney, they often have to spend some time looking through different platforms.
This guide describes the essential skills cleaners must have if they want to get a job, and it includes suggestions to find available positions in Sydney. Even though it might take some time, following the tips might help people find work. This guide is very helpful for people who are searching for a Covid-19 cleaning job.
What Skills Do People Need to Work as Cleaners?
The best Sydney commercial cleaners can work without supervision; however, this means that they need to have a certain set of skills. Therefore, they should meet specific criteria, such as the following ones according to government guidelines:
They must be able to efficiently manage their time
Workers have to be honest about anything unusual that happens while they're on the job
Cleaners have to be able to pay attention to small details, otherwise, they might miss important things
They must have good social skills to work with other employees and clients
Workers have to be versatile to use the products and supplies they get
They need problem-solving skills in case something goes wrong during their shift
How to Find a Cleaning Job in Sydney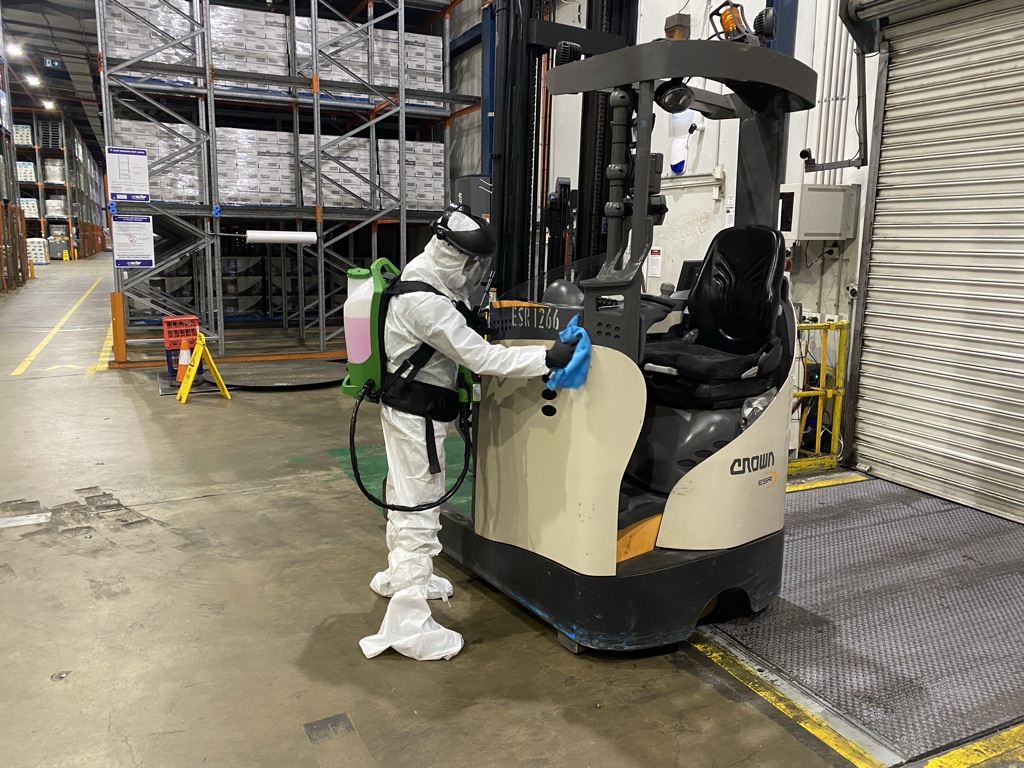 When someone wants to find a cleaning job in Sydney, there are specific suggestions they can follow to be successful. Here are some recommendations people might want to keep in mind:
People Must Contact Cleaning Services
Contacting cleaning services is the most straightforward way to find job openings. If people do that, they can quickly determine if there's a position available for them.
Once someone contacts cleaning services, they can find out about possible jobs they can apply to. Even though the process takes some time, and they need to prove they have the necessary skills to be cleaners, it's still a start.
Contacting Office Buildings Is an Effective Strategy
On many occasions, large office buildings offer janitorial services for their occupants as part of their rental package. Thus, by contacting office buildings, people can find out if there's a need for cleaning staff.
The best aspect about contacting office buildings is that if the person finds a job, they might be able to get started in a few days with little to no training.
The Person Must Build Their Portfolio
An essential factor to finding cleaning jobs in Sydney is building a portfolio. It's a big city, so the person must guarantee that they have a document with their background experience and skills to show potential employers.
Some workers ask for their client's permission and take pictures of their facilities before and after cleaning them. It's a very convenient document to have since it lets people show their potential employers what they can do.
People Can Contact Building Management Companies
Building management companies have staff that often includes cleaners, and if an interested person contacts them, they might tell them about available positions.
In some cases, there might not be any jobs available. However, the building management company staff may give the person some idea on when they could apply.
One of the most important aspects of looking for cleaning jobs in Sydney is persevering, even if the person can't find anything at first. On occasion, they might have to spend some time looking for available positions, which is why contacting different companies is essential to have more opportunities.
Networking Is a Good Idea
Talking to other people who work as cleaners is one of the most effective ways to find cleaning jobs in Sydney. They are already in the industry, so they might be able to help the person if they want to find a cleaning job as well.
Networking might not be the solution to quickly finding a cleaning job, but being in touch with other cleaners is always a fantastic idea. It allows potential cleaners to have different options, especially if they want to find out about available positions.
People Can Look Through Sydney Newspapers
Technology has changed the world, but that doesn't mean that newspapers are not relevant today. On the contrary, they're a great source of information, particularly if a person wants to find a cleaning job in Sydney.
Since Sydney is such a big place, people must look through different sources of information if they want to become cleaners. Otherwise, they might either miss opportunities, or they may be too late to apply to them.
There are different newspapers in Sydney, and the interested person should go through them and try to identify cleaning job opportunities.
Searching Google Is Useful
Google is one of the most convenient sites to go through when someone wants to find cleaning jobs in Sydney. They might find numerous companies and options, which is essential to get started and find available positions as fast as they can.
Adding the word 'Sydney' to the Google search might be helpful to find some local alternatives. Thus, if the person wants to quickly find some options, they may come across a few companies if they know the right keywords to use while they're looking.
Social Media Sites Can Help
Since technology and social media have revolutionized the world, using different platforms to find cleaning companies that might have available positions is always a fantastic decision.
Companies often have websites or social media accounts, and going through the platforms might be a way to learn more about the services the experts offer, the positions they have available, and even their policies.
If someone finds a company with available positions, its contact information is often on its social media accounts. Thus, the potential cleaner can quickly call, text, or write an email and apply for the job, which also helps save time.
Conclusion
There are different cleaning jobs available in Sydney because it's a big city, but it doesn't mean potential cleaners can find them fast. On many occasions, they have to spend some time looking, which is why following effective tips is essential.
About the Author