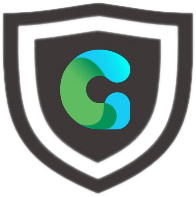 Clean Group Virus Shield
Department of Health GMDN approved for disinfecting against COVID_19

ELECTROSTATIC SPRAY

+ ZOONO Z-71 VIRUS SHIELD

COMMERCIAL
CLEANING SERVICES

OFFICE
CLEANING SERVICES

STRATA
CLEANING SERVICES

CARPET
CLEANING SERVICES

MEDICAL
CLEANING SERVICES

GYM
CLEANING SERVICES

SCHOOL
CLEANING SERVICES

CHILDCARE
CLEANING SERVICES
Corona Cleaning Sydney - COVID-19 Cleaning Sydney - Clean Group
The Coronavirus outbreak is very real and it's worldwide. Corona virus, or Novel Corona virus, is an infectious disease that is caused by a virus, called New or Novel Corona virus. Since it's an infectious disease, it spreads in the form of infection. People can get infected by this virus through the air (coughing & sneezing), personal contact with an infected person or thing, and other means. Don't worry, Sydney commercial cleaning is here for you.
One needs to make sure that everything in their house, office and everything they come in contact with is not already carrying the virus. Regular cleaning, disinfection and sanitisation are the only options. It has been scientifically proven that cleaning, disinfection and sanitisation can kill such viruses and stop their spreading.
We at Clean Group have prepared a dedicated team of cleaners who have been trained in a special COVID-19 cleaning Sydney and disinfection process to deal with common germs, bacteria and viruses. We will do complete corona disinfection and sanitisation of your Sydney office cleaning or property, including everything from floors, doors, door handles, lightboards, window sills, kitchens, bathrooms, and more, to ensure your family, as well as workers, stay safe against the Corona.
The COVID-19 virus spreads at a very fast rate, so do not take any chances with the life/health of your family and employees. Call the commercial cleaning services in your area. Hire the best covid-19 cleaning Sydney services today!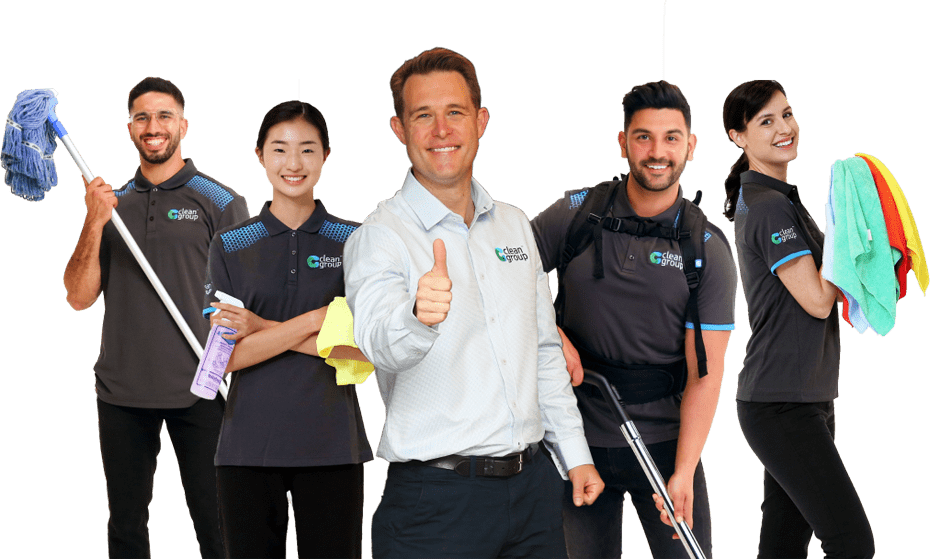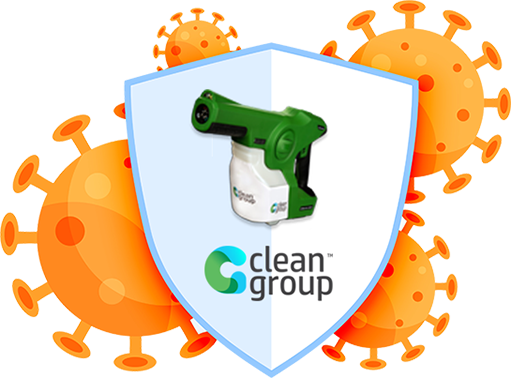 Results-driven Corona Virus Cleaning Services by Clean Group
At Clean Group, we are committed to keeping your business safe through efficient cleaning services. We provide the best-quality Corona virus commercial cleaning services to make sure that your offices continue to remain working and your staff remains safe from diseases. There are a lot of cleaning companies is New South Wales which offer corona cleaning services.
Clean Group perform an in-depth cleaning, including sweeping, wiping and moping, of your property for the best results.
Our services cover sanitisation of things like phone, switchboards, doors, computers, in your office to reduce the growth of the virus to protect your clients.
Corona Disinfection Commercial Cleaning Services is a process that is used by our corona cleaners Sydney for killing germs, bacteria, viruses and other microorganisms for good. This is essential in the wake of corona virus to regularly and properly disinfection common use items like remote, mobile phones, etc.
How it works
To ensure your family and workers remain safe from the effects of corona and other viruses, we will perform a thorough Corona Cleaning of your place in two of stages: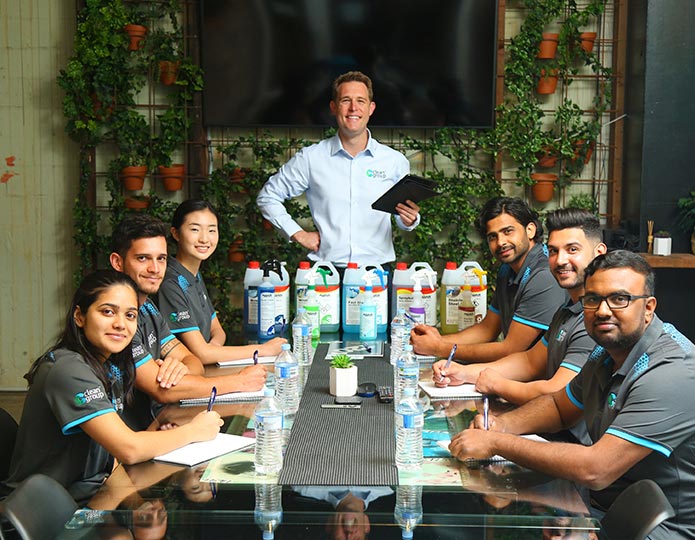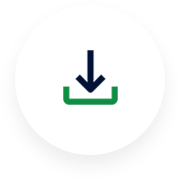 Basic Cleaning
At this stage, our professional corona cleaners will clean, sweep and mop your floors, windows, doors, bathrooms, carpets, bathrooms, kitchens, etc. to remove any dust, dirt and debris from these areas.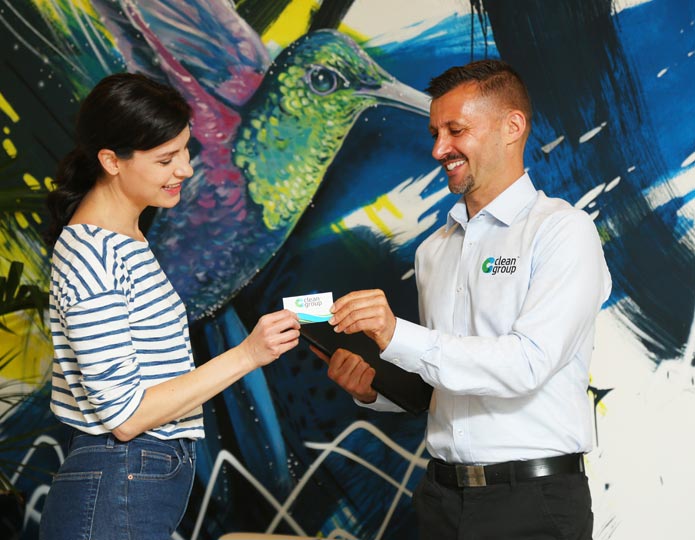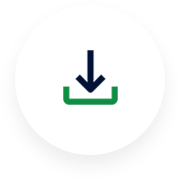 Disinfection & Sanitising
Our expert cleaners will sanitise all the things, equipment, lightboards, door handles, telephone, railings, keyboards, toilet seats, desk, drawers, bins and more to ensure removal of viruses and bacteria.
Why Clean Group for Coronavirus Cleaning
The Coronavirus is a worldwide threat that has already been responsible for killing thousands of people and infecting millions more. What you need is an expert Corona Cleaning Sydney team that has expertise in cleaning & removal of COVID-19. We're that team.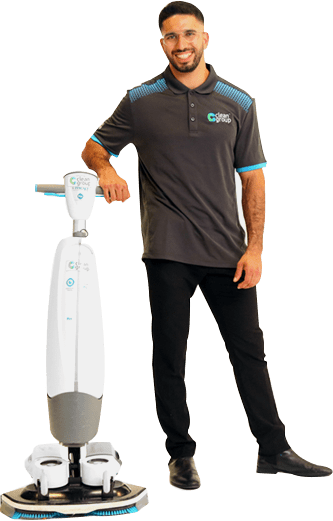 Our cleaners' team has been specifically trained in using highly effective cleaning solutions to deal with viruses like corona cleaning Sydney using special equipment, tools, and cleaning agents.
Thorough Cleaning & Sanitisation For thorough cleaning of your place for Corona and other viruses, we will do complete sterilization and sanitisation of all the crucial things to ensure a safe environment for you.
Corona-proof Equipment & Tools Our cleaners in Sydney have been equipped with best-in-class corona-proof hazmat suits, respiratory masks, goggles and gloves.
Safety First To ensure you remain safe & protected from the virus, we take all precautions and follow standard corona cleaning Sydney cleaning safety measures while providing corona sanitizing to customers.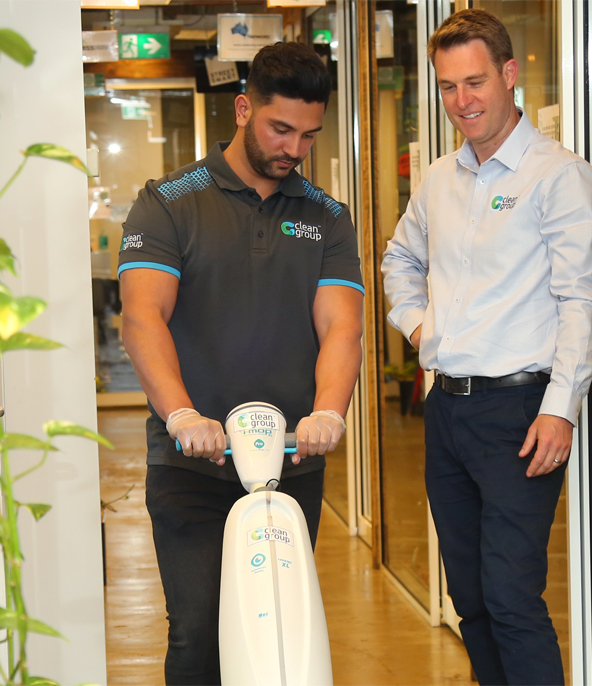 Frequently Asked Questions
---
Clean Group offers a wide selection of cleaning services you can choose from. Starting with routine cleaning, carpet cleaning, internal-external window cleaning, office cleaning, gym cleaning, childcare cleaning, medical centre cleaning, school cleaning and the list goes on. Just check our website to know more.
The cost will depend on how much time, how much material and what type of equipment needed for a cleaner to perform the cleaning that is required for your business. Our friendly sales managers can do a free onsite visit to determine the best price and cleaning program for your premises. Call us now on
Clean Group cleaners are all professional, reliable and well trained. We only employ full-time cleaners. This ensures that the cleaners are committed to high cleaning standards.
Absolutely! We are fully insured. Certificate of our insurances will be mailed to you with our quotation so you can have peace of mind.