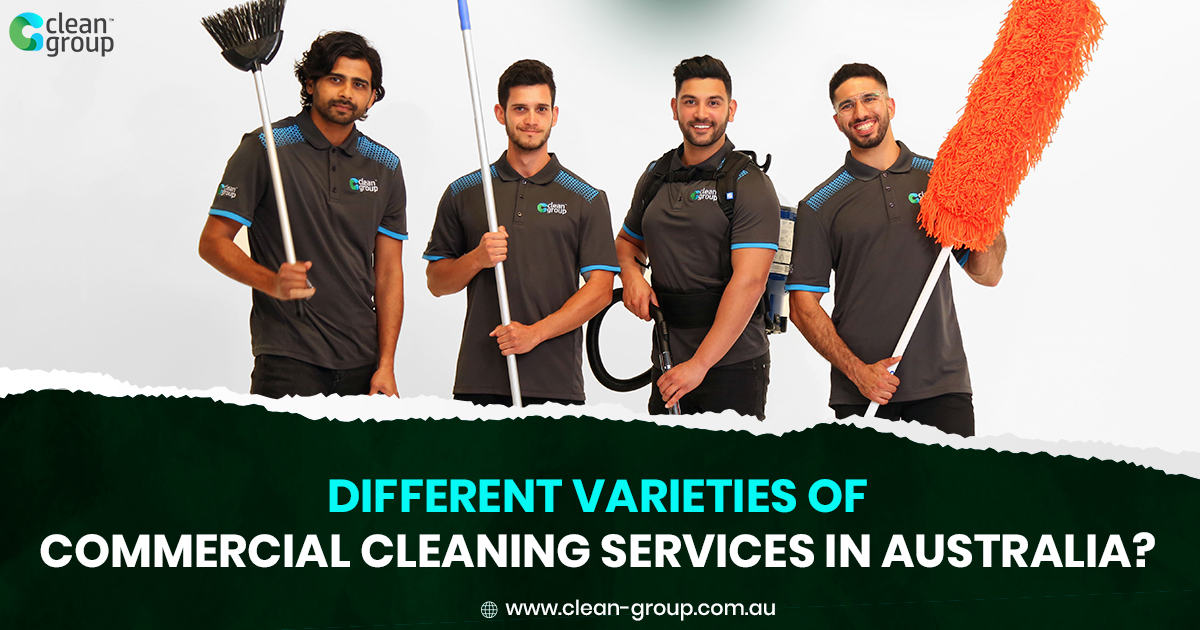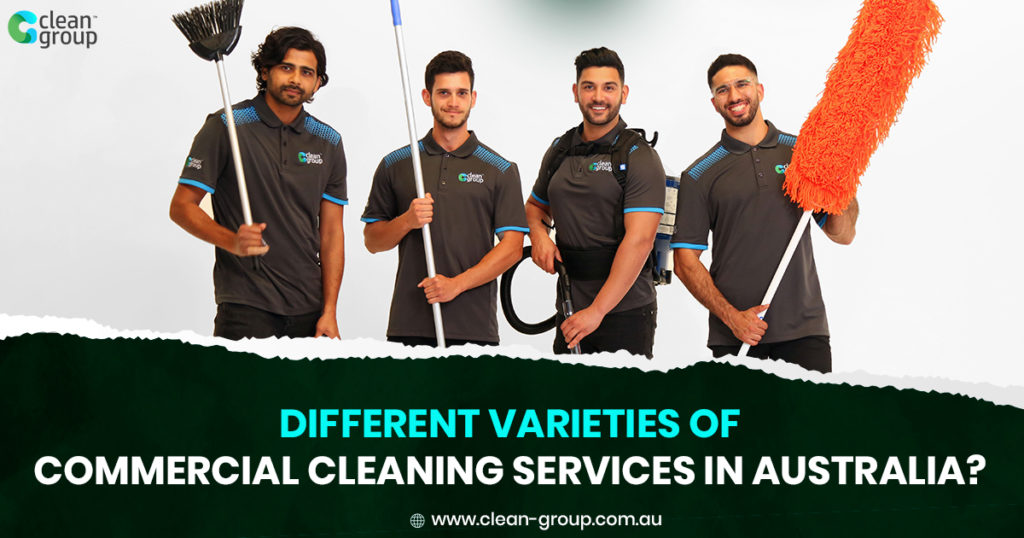 In the cleaning industry, you may not realize just how many different commercial cleaning services Sydney there are. As customers, it's important to understand the many cleaning projects that professional cleaners offer so that you get the right cleaning solutions.
Experienced cleaners should be able to handle all types of cleaning services. These include:
End of Lease Cleaning Services
Though most people think that end-of-lease services are handled by household cleaners, some commercial cleaners might be called in from the rental company. If a person neglects to clean their flat before vacating the premises, then cleaning services can be purchased by the property owner or manager.
These must be of top quality, and it's important to trust the right cleaning company to offer the best cleaning solutions.
Generally, this type of cleaning includes:
Vacuuming carpets
Mopping floors
Dusting hard furniture
Cleaning the kitchen
Cleaning the bathroom
Cleaning the oven (outside/inside)
Washing the windows (inside the building)
Etc.
However, the services can change based on what the facility requires. Sometimes, cleaning services are hired to maintain the cleanliness of the building inside and out if they do a good job.
Commercial Cleaning Service
Generally, a commercial cleaning company offers many cleaning services. The scope here can include the routine cleaning of:
Tiles
Internal walls
Floors
Partitions
Furniture
Suspended ceilings
Lighting
Window cleaning
Washing facilities
Dining/break areas
Etc.
Usually, the service includes specific cleaning requirements based on the building. With that, the business might call different companies. However, the goal is for you to go beyond any other cleaning company.
Office Cleaning
When you require commercial office cleaning services, it's important that you choose a professional. Clients may want specific things done, such as deep cleaning of carpets and toilets. Regardless, it's up to the team to ensure that quality is provided for each job.
Commercial office cleaning typically requires you to use cleaning supplies and equipment within the business. Job duties can include:
Mopping
Sweeping
Buffing floors
Dusting surfaces
Vacuuming carpeted areas
Polishing woodwork
Disinfecting and scrubbing restrooms
Each business is likely to have a complete list of services they want from the office cleaning staff. Above all, professionals must ensure quality for the commercial property.
Sometimes, office cleaning focuses more on the daily needs, such as emptying the bins, disinfecting work areas, and tackling many offices each night. It takes a lot of hard work from trained professionals to get it done!
Strata Cleaning
With strata cleaning services, clients must have expert cleaners that can handle the complete cleaning of the area. This includes the floors and windows, lift, carpets, staircase, and more. You need trained cleaners that have a high standard of commercial cleaning.
Typically, strata cleaning can also include the gardening maintenance of the commercial building. This means the cleaner handles watering, planting, and regular maintenance of the garden. The focus here is to make that section of the world a green space to beautify the facilities.
With strata cleaning, the team cleans:
Cobwebs from common halls, roofs, areas
Bins
Walls, windows, floors, ceilings
Dusting
High-rise window cleaning
Maintain and sanitize lifts
Clean toilets and bathrooms, restock supplies
Disinfect hard floors/surfaces
Disinfect boards/light switches
Furniture in common areas
Drawers, shoe racks, cupboards
Common kitchens
Car park areas
Mailboxes
Medical Cleaning
When it comes to cleaning medical centres, you need a reliable cleaning service. The cleaning company must understand how to handle clinics, hospitals, nursing homes, and pharmacies with a focus on quality, hygiene, and safety.
These services are crucial for the safe treatment of patients to help control the spread of infection.
Therefore, you need an all-inclusive service that covers routing cleaning of waiting rooms, toilets, operating theatres, patient rooms, and more. Then, everything must be disinfected. Overall, clients expect the service to include:
Doctor's chambers
Cabinets
Couches
Chairs
Blinds
Bathrooms (sterilise and sanitise)
Lamps
Waiting areas
Beds (sterilise and decontaminate)
Desks
Electronic devices
Play areas (if applicable)
Desks
Pantry
Gym Cleaning
A gym allows clients to exercise safely and has shower areas and lockers. However, this is where people work out, so it can get stuffy or smell bad after a while. The goal is to have the right commercial cleaning team on site that can offer appropriate cleaning services. These include:
Exercise machine cleaning (polish, clean, sanitise)
Refreshing the air
Toilet cleaning
Sanitising the full gym
Windows
Carpet cleaning
Removing soap residue from showers
Office cleaning
Childcare Centre and School Cleaning Services
It's crucial to find a reliable service for school cleaning needs. With that, you need a cleaning company that offers all types of services. Each person on the team should have plenty of experience.
Generally, expert cleaners offer the best cleaning services and can clean and sanitise the entire centre or school appropriately. Here are some of the services included:
Windows
Rooms – Remove cobwebs, soil, spots
Nappy change areas – Disinfect and ensure that they are aseptic
Blinds/curtains
Cabinets
Hand basins (inside and outside)
Toilet areas
Play areas
Carpets (steam cleaning available)
Toys
Car park
Corridor cleaning
Wheelie bin cleaning
Garbage removal
NDIS Cleaning
A professional cleaning service should always be available to help disabled people. It's often hard for them to clean their homes or buildings, and they need highly-trained cleaners who can assist in all areas.
Commercial cleaners are often sought out for basic and carpet cleaning endeavours, such as:
Mopping and vacuuming floors
Wiping and dusting surfaces
Kitchen cleaning (taps, sinks, microwaves, benches)
Bathrooms (toilet, shower, bath)
Window cleaning
Spring cleaning
Disinfection
Furniture wiping and dusting
Steam or dry cleaning
Upholstery cleaning
Mattress cleaning
Rug cleaning
Tile/grout cleaning
Leather protection
Carpet Cleaning
Everyone needs a clean carpet because this area often traps allergens and can get spotted or stained with time. Overall, you need quality cleaning services from the right cleaning professionals.
Commercial cleaning is often done as a team, with each person handling a specific section or tool. With that, you need the right cleaning systems to handle floor cleaning in the best manner possible. Here are some of the options:
Carpet washing
Carpet vacuuming
Spraying and shampooing
Cleaning and conditioning
Carpet dry cleaning
Steam cleaning
Professional cleaners can also help you remove:
Mud
Soil
Grease
Dye
Nail polish
Ink
Feces and urine
Bleach marks
Tea/food/coffee
Tar
Blood
Other stubborn stains
Warehouse Cleaning
Industrial cleaning, such as for warehouses, requires a certain type of person. It doesn't matter what commercial cleaning products are used, though most warehouses don't mind chemical usage.
Overall, there are various industrial cleaning services available, such as:
Lights and fixtures
Floors
Machines (pressure cleaning)
Carpet
Shelves
Empty warehouse cleaning
After-Builders Cleaning
A cleaning company usually just removes the dust from the area, sweeps, and mops. However, you want cleaning services that can help when the builders are done. They rarely clean up after themselves because they're on to the next construction job. That's why you need a professional. The services offered can include:
Removal of dirt, dust, debris
Windows/doors
Removal of construction waste and rubbish
Floor cleaning
Paint marks removal through pressure cleaning and other means
Carpet cleaning
Furniture cleaning
Outside cleaning (walls, staircases, windows, etc.)
Church Cleaning
Commercial cleaning doesn't only focus on medical buildings and industrial areas. A cleaning company can also handle the regular cleaning requirements for churches. The services provided on-site can include:
Ceiling
Painted glass cleaning
Statue cleaning
Painting cleaning
Floors
Carpets
Chapel cleaning
Furniture
Windows
Nurseries
Lobbies
Green Cleaning
Many professional cleaners use chemical cleaning products to get things done. However, commercial cleaning can also include green cleaning. Eco-friendly cleaning is crucial for many businesses now. They want quality without the toxicity, and it's important to let your cleaner know this.
Before hiring a team of professionals, make sure that you ask about eco-friendly cleaning options. When biodegradable products are used, it's much better for the environment.
With that, the cleaners can use less water during their clean-up operations. They may also steer clear of phosphates and use microfibre technology to reduce the need for chemicals.
It's also important to ensure that the company maintains its cleaning equipment. That way, it lasts longer, and they can get more life from it before having to replace it.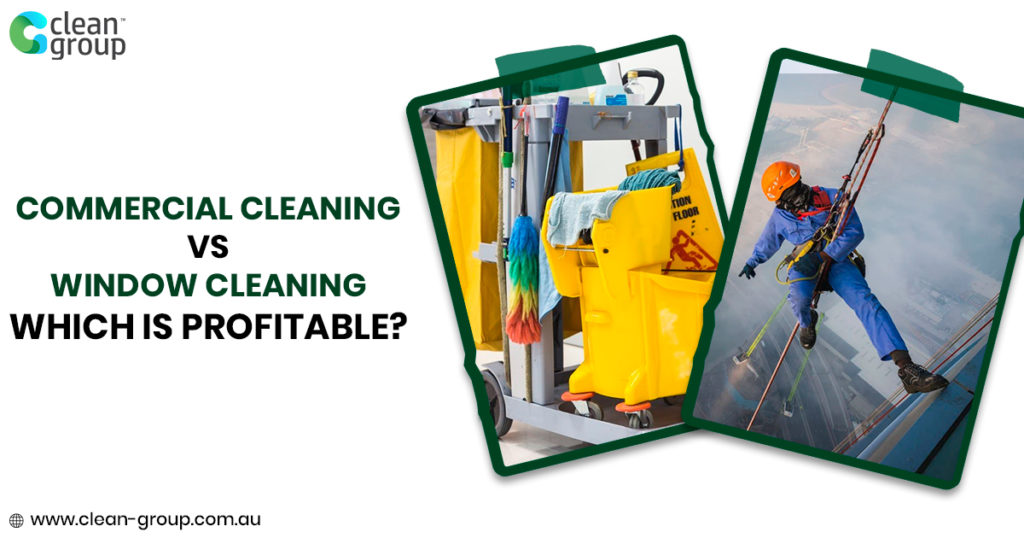 Conclusion
When it comes to commercial cleaning services, you may not have realized just how many options were available. Now, it's easier to call someone to handle your cleaning project on your cleaning schedule.
Make sure that the company you choose has many happy clients. It should also offer you a customised cleaning solution and meet all your cleaning needs. The goal should always be for you to be completely satisfied with the work done.
With that, you should ensure that the company is fully insured before you fill out the online form. It might be prudent to ask if it is taking on new clients. Don't forget to read reviews to ensure that customers trust this brand.
Rest assured, if you need a regular cleaner for your commercial space, you can find a company that has the business hours you require and the trustworthy actions you crave.