Omicron Deep Cleaning Services Tailored to Your Needs
A complete suite of affordable & quality-focused omicron cleaning services that are customised to fit the specific needs of different types of properties.
Office Omicron Cleaning
We help keep your office in perfect condition and free of germs through routine omicron disinfection for the safety of your workers.
Medical Centre Omicron Cleaning
Qualified omicron cleaners will carefully and safely clean your medical facility using TGA-approved chemicals for the best results.
Gym Omicron Cleaning
Quick & efficient cleaning of your gym with regular disinfection to keep the omicron virus away and ensure your customers' safety.
School Omicron Cleaning
Hire certified and police-checked cleaners for expert omicron cleaning disinfection of your school, college or university in Sydney NSW.
Warehouse Omicron Cleaning
We clean and disinfect all types of business properties including large warehouses and offer 100% cost-effective omicron services.
Commercial Omicron Cleaning
Complete commercial cleaning services including omicron disinfection for all types of commercial properties looking to keep away germs.
Childcare Omicron Cleaning
Make sure the full safety of your children with top-notch cleaning and omicron disinfection by our expert team of police-checked cleaners.
Strata Omicron Cleaning
However big or small your strata is, we can keep it clean and virus-free through regular disinfection of high touch surfaces all over.
Vehicle Omicron Cleaning
Keep your commercial/personal vehicle safe from omicron using our expert omicron cleaning and disinfecting services for vehicles.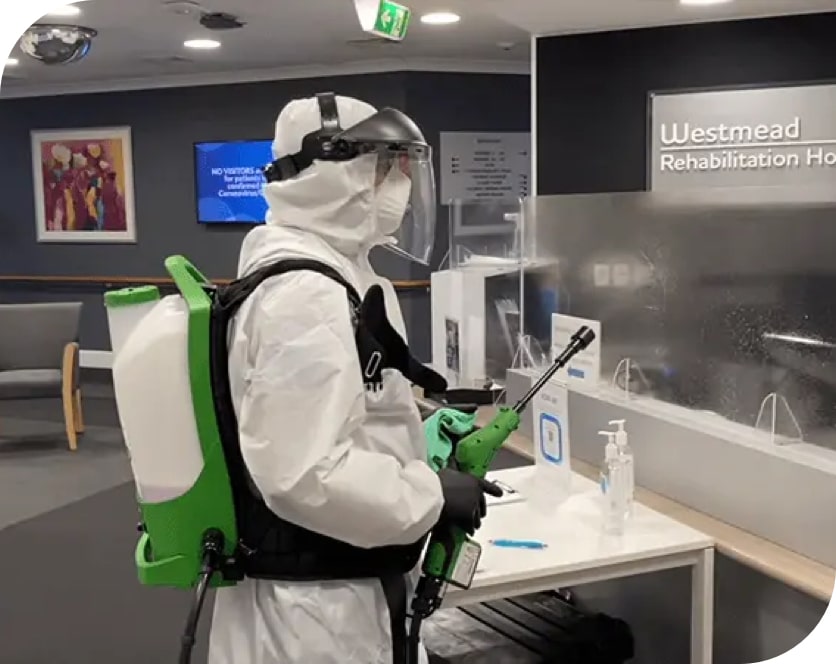 Expert Omicron Cleaning to make your property Omicron-free
Wondering what can we do for you and your workers' safety? We at Clean Group specialise in deep cleaning and disinfection of commercial facilities and can remove up to 99.99% of germs from your workplace - with a total satisfaction guarantee.
We have expert and trained disinfecting professionals who use the latest Omicron cleaning products and procedures that are certified effective against the Omicron variant of coronavirus. Hand over your Omicron cleaning needs to us for complete peace of mind knowing that we will keep your premises spotless and free of germs. Our cleaning procedures are meticulously designed to ensure the best quality results consistently across various property types.
Why Clean Group is the #1 Choice for Omicron Disinfection Cleaning Sydney
When you go out looking for a Omicron cleaning company, you might be disappointed knowing that most of the so-called disinfecting experts have little knowledge or expertise to handle Omicron cleaning. We, on the other hand, have a decade of experience in disinfection cleaning and can give you a better chance against the virus to keep your people and facilities safe.
TGA-approved Cleaning Supplies
We only use eco-friendly and globally acknowledged cleaning products that are approved by TGA as safe & effective for commercial cleaning.
High-tech Electrostatic Disinfection
Our electrostatic disinfection for omicron cleaning is globally recognised as one of the best ways to remove coronavirus from workplaces.
Cleaning with Certification
We perform omicron cleaning with a focus on safety and in accordance with NSW health guidelines and also provide a certificate of completion.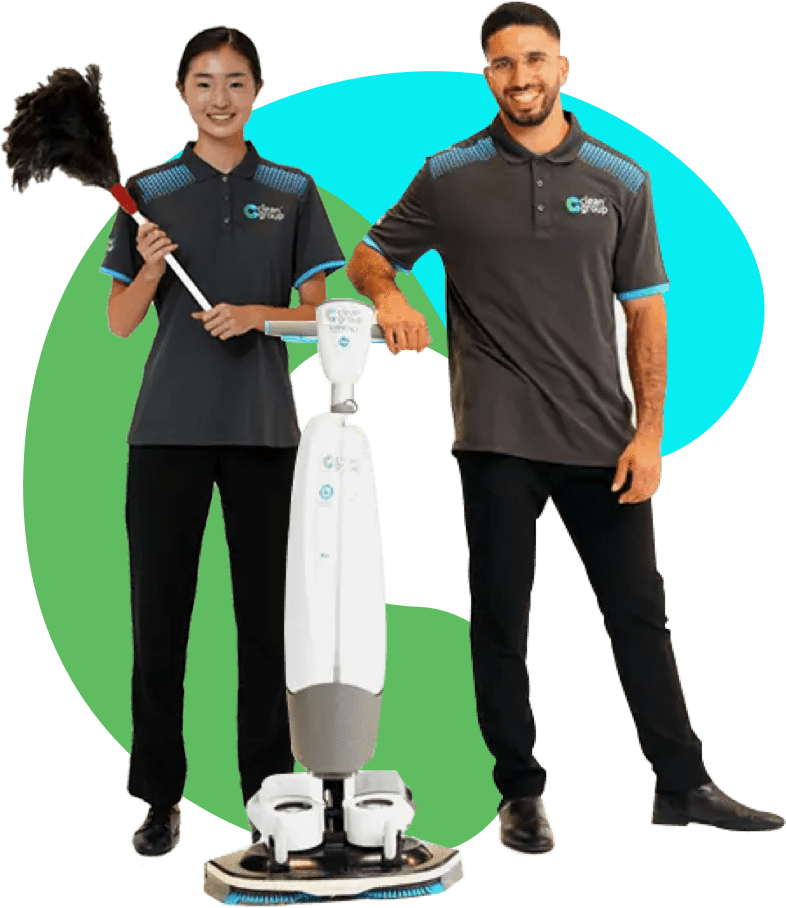 Trusted & Reliable
As a highly reputed name in the commercial cleaning industry, you can trust Clean Group for quality cleaning at affordable rates.
Trained Omicron Cleaners
Our certified omicron cleaners are given training to carefully identify and clean virus-prone areas with complete safety in a commercial place.
Affordable Cost
Worried about high office cleaning & maintenance cost? Our world-class omicron cleaning solutions are now available at a very low price.
Certified Omicron Cleaners
DO NOT make your regular cleaners do omicron cleaning. NSW Health Authorities recommend hiring professional cleaners for all your omicron cleaning needs. Our expert omicron cleaners are trained to clean premises infected by the virus. They have completed requisite training and courses offered by government departments and are certified to provide efficient omicron cleaning services in accordance with SWA guidelines.
Clean Group is authorised to issue certificates of completion to every commercial property that has been cleaned and disinfected by our trained cleaners. Our omicron cleaning certificate confirms that your place has completed a virus clean and is safe for work.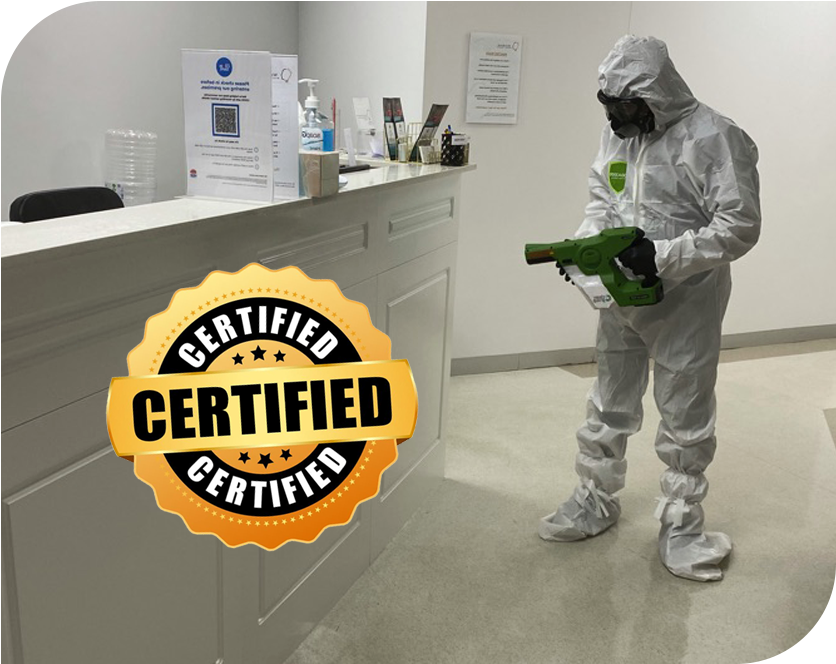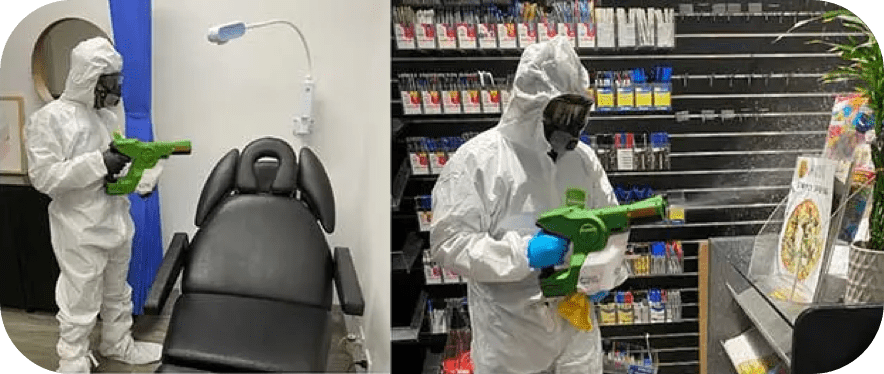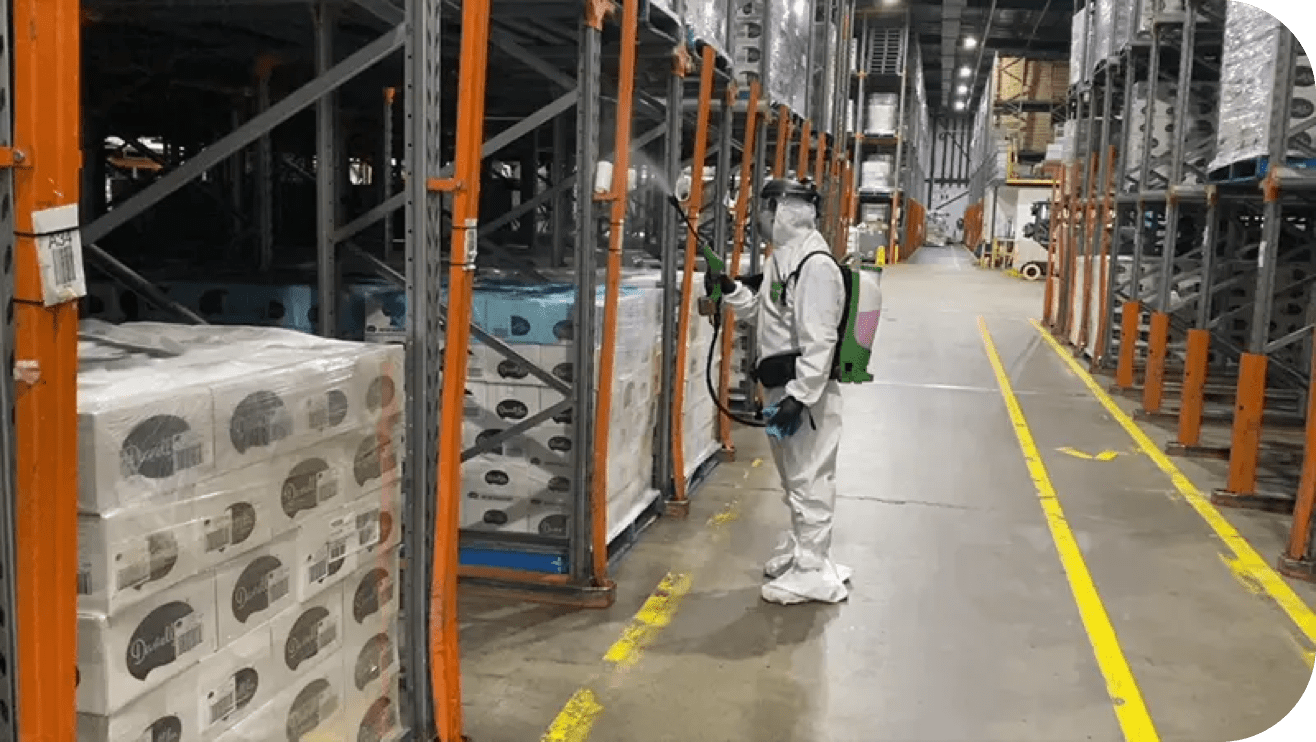 Safe & Preventive Cleaning Practices with Regular Performance Checks
To make sure the highest level of safety for your workplace and people, we only send fully vaccinated cleaners your way. Also, we routinely check the temperature of our cleaners to ensure they are not sick.
To prevent cross-contamination during an Omicron Cleaning job, we keep our equipment fully sanitized and well-maintained. All equipment and machines are properly cleaned and disinfected after every job.
We offer tailored cleaning services at the most competitive prices to ensure every business can access the best quality omicron disinfection services in their budget. Free quote and no hidden charges.
All our omicron cleaning products and supplies are globally recognised. We only use TGA-approved, hospital-grade disinfectant chemicals along with a high-tech disinfection method for up to 99.99% virus removal.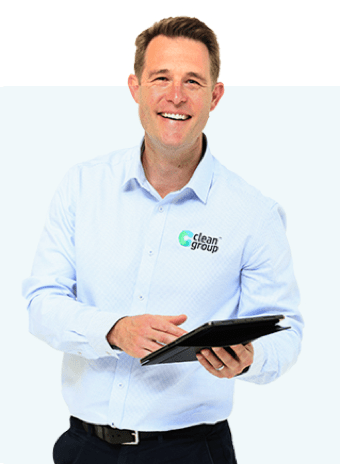 The Best Omicron Cleaning Sydney is just one call away!