High Pressure Brick Cleaning – High Pressure Brick Cleaners – Sydney NSW – Clean Group
Do your brick walls look old and worn? Are your bricks in need of cleaning? are you looking for high-pressure brick cleaning services? We can help. Clean Group has the best team of expert brick and state-of-the-art cleaning technologies and resources to pressure wash your bricks to remove stains, dirt and make them clean like new.
High-Pressure Brick Cleaning with Guaranteed Results
High Pressure Brick cleaning can be a very tiresome and difficult job, especially for those who are not specialised in it. An efficient brick cleaning project requires highly sophisticated pressure cleaning equipment, which only professionals have. Hiring us for your brick cleaning needs will ensure that you get the best cleaning services at the lowest cost along with a 100% satisfaction guarantee.
We are Clean Group – a Sydney-based, local commercial cleaning company Sydney offering high-quality commercial and brick cleaning services to households and offices in Australia. We have over 20 years of experience in industrial cleaning and specialise in the cleaning of brick walls, stone walls, graffiti removal, stain removal, tiles cleaning & restoration, among other things. We will not just clean your brick walls for dirt, dust and cobwebs but also restore them to their original beauty through efficient repair and maintenance as needed.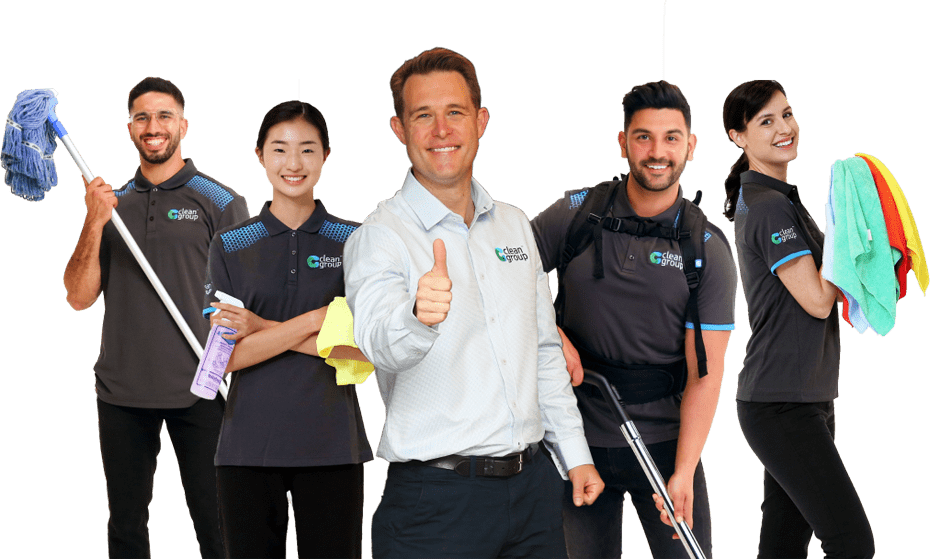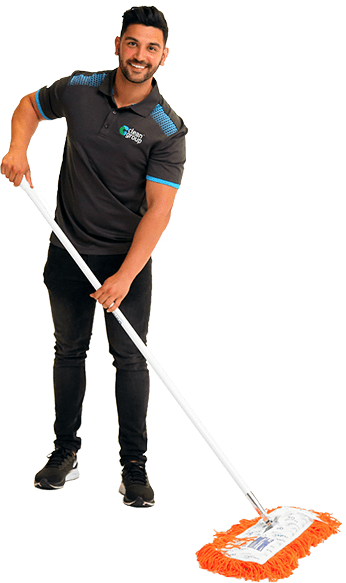 Why Do You Need High-Pressure Brick Cleaning?
While clean, beautiful brick walls at your place will create a great impression on the visitors, the view gets spoiled if the walls get dirty or stained. Also, the cobwebs that build upon the walls steal their beauty, making them look bad.
Hire professional, customised brick cleaning services from Clean Group to restore the original beauty and finish of your brick walls and make them clean and attractive like new.
We employ a world-class pressure cleaning team and modern cleaning equipment to make your bricks as clean looking and beautiful as new. Our cleaning supplies and equipment are assured to safely clean your brick and stone walls without causing any damage to the surface.
Here at Clean Group, we are experts at cleaning and restoration of old brick walls, properties and buildings. Our cleaning team is particularly trained to remove sticky stains from the brick walls and provide highly efficient cleaning without causing any kind of damage to your classic brickwork.
We use the latest high pressure brick cleaner machine and equipment and up-to-date technology to ensure the complete and thorough cleaning of your brick walls. Here are some other benefits you get when you choose to hire our professional high pressure brick cleaning services near me.
Removes dirt, dust, debris, cobwebs
Makes your walls shine like new
Restore the beauty of antique buildings
Complete removal of even the stickiest stains and paint
Extends the life of your brick walls
Restore the beauty of antique buildings
Eliminates mildew from stairs and walkways
Get a Free Onsite Quote
Don't just take our word for it, see our work samples (transformed brick walls by our brick cleaners)
Our brick cleaning team is so efficient that they will effectively clean your brick walls using the latest technology and the best-in-class pressure cleaning hoses to remove the dirt, debris, paint and stains from your walls. We have the technology and expertise to clean even the oldest and vintage buildings and restore them to their original beauty. But, don't just take our word for it, see our before and after pictures to know just how efficient we are at what we do.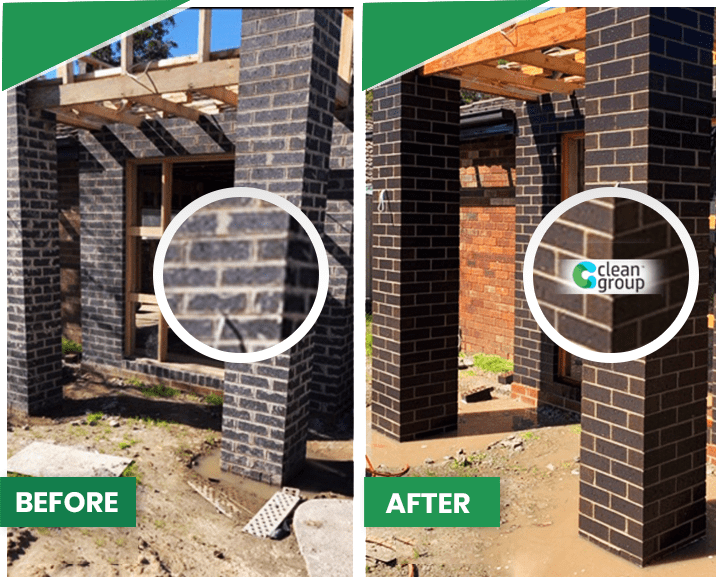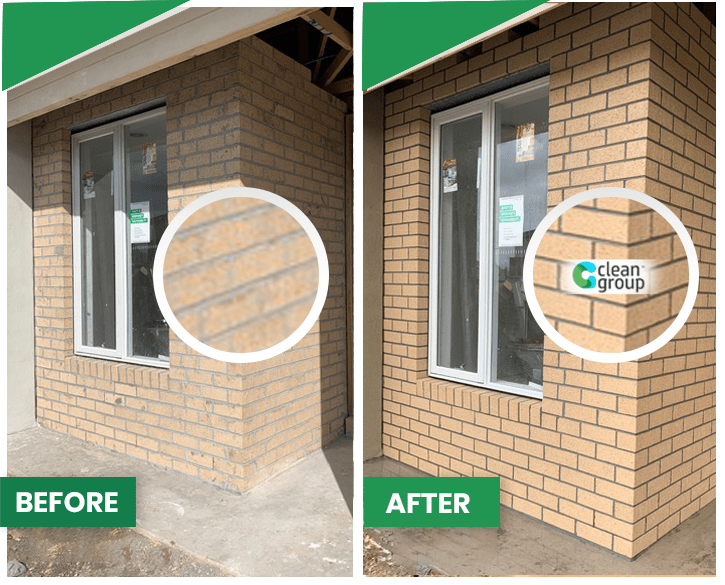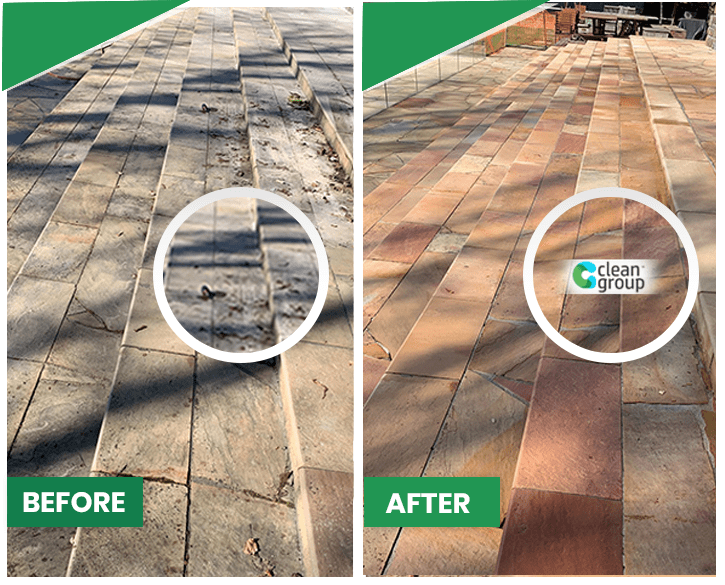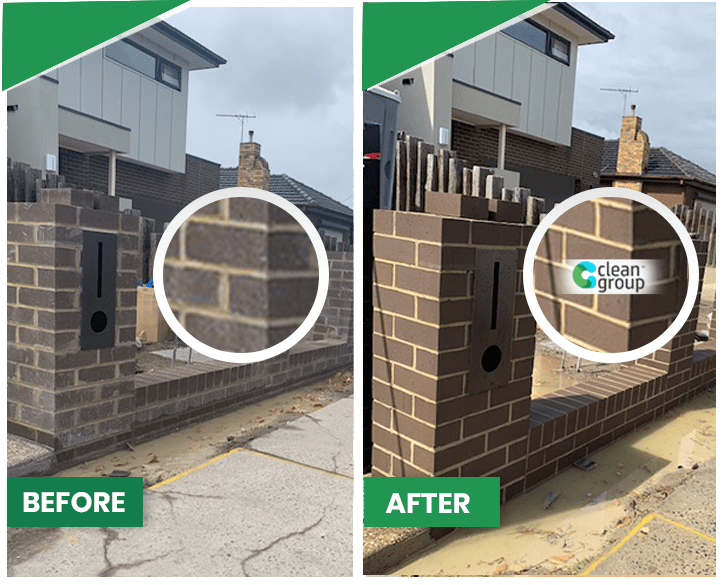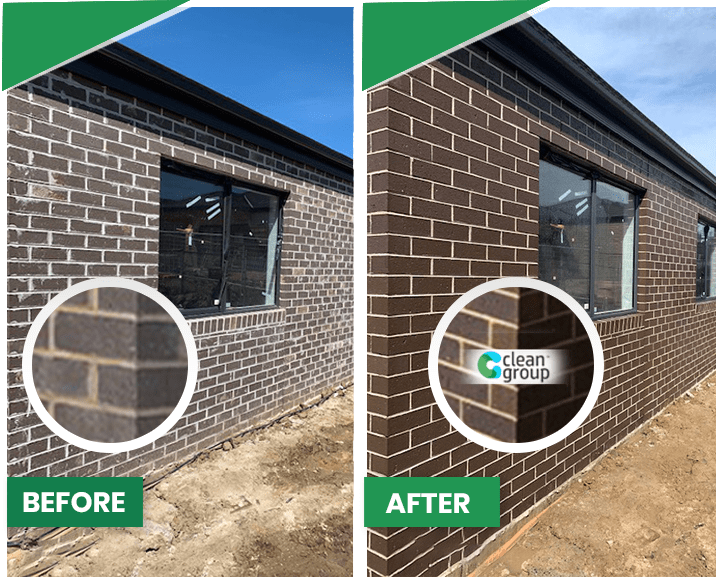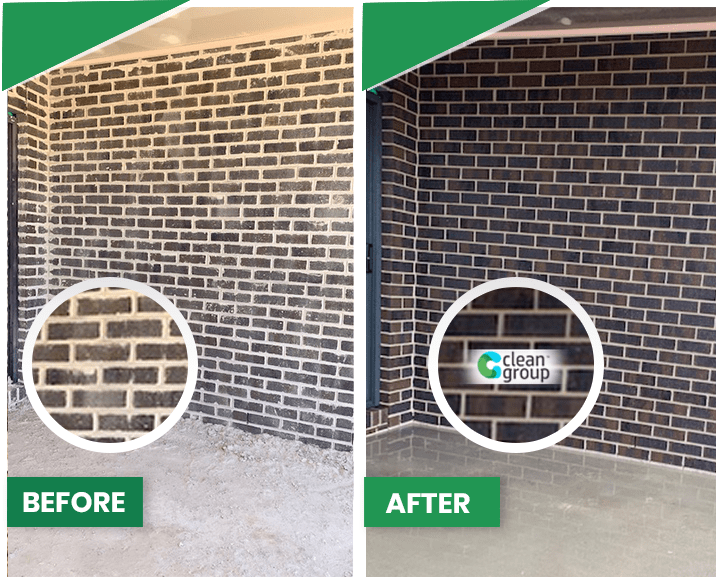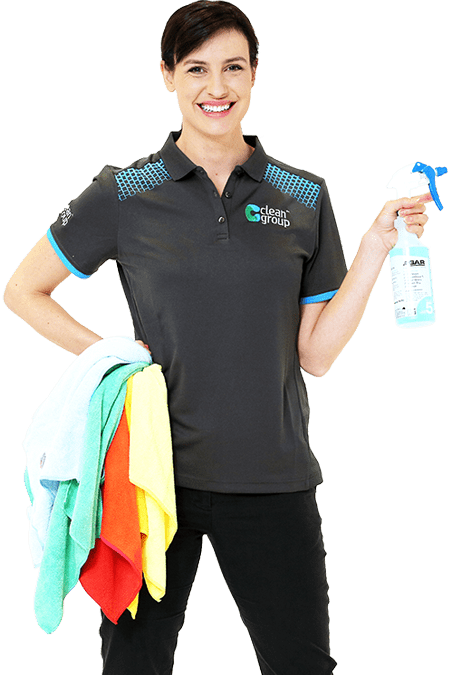 Why Choose Clean Group for High Pressure Brick Cleaning
We are simply the best at what we do. Having a top-notch team of cleaning experts and access to the modern cleaning technologies & tools enables us to meet your cleaning needs for the highest quality and safety.

Expert in brick cleaning
We have highly trained and certified brick cleaners and also have access to the modern pressure cleaning technologies to ensure safe and deep cleaning of your brick walls.
---

20+ years experience
We have been cleaning offices and buildings in and around Sydney for over 20 years now and can guarantee the best-in-class and safest cleaning results for your place.
---

Quick & Efficient
We have offices across all the major cities in Australia and we can arrange a cleaning team for you within a few hours. You can book our brick cleaning services as per your preferred schedule.
---

Brick restoration & maintenance
Besides the cleaning of your brick walls, we can also perform minor repairs and help restore your walls to their original beauty through dusting, pressure cleaning, stain removal and paint work.
---

Same-day cleaning
If required, we can arrange for you our emergency cleaning specialist team that will get your brick walls cleaned, repaired and restored in no time, with the same-day cleaning option.
---

24/7 support
Have a query or need assistance? Our customer support team is here to assist you with all your queries, complaints and service needs. Call us or drop an email right away!
---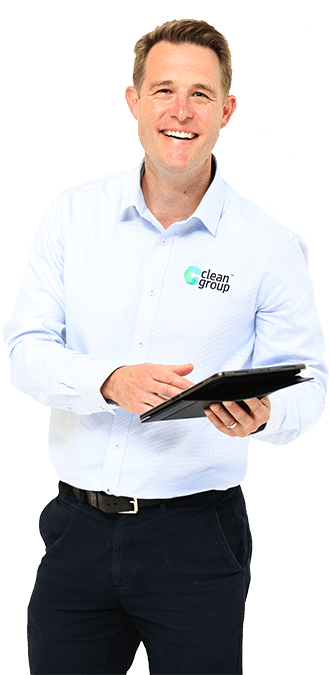 State-of-the-art Brick Cleaning Services
We offer a comprehensive range of commercial cleaning services, which include brick cleaner & cleaning, building cleaning, gym cleaning, school cleaning, strata cleaning, office cleaning, and more. Our brick cleaning services Sydney include the overall cleaning, restoration and maintenance of your building, stairs, walkways and nearby surfaces. Beside brick walls, we also specialise in the cleaning of concrete and limestone buildings.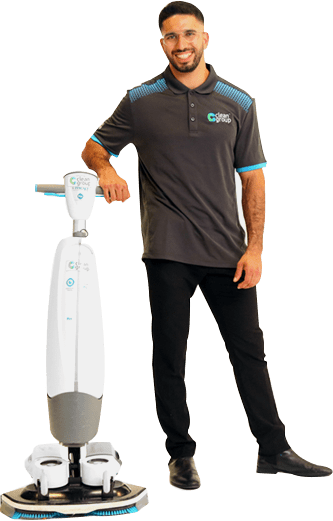 Pressure Washing Brick Walls
We use high pressure brick cleaning machines and equipment to remove stains and thoroughly clean your brick walls for dust, dirt, cobwebs and other things for long-lasting cleanliness.
Stone Wall Cleaning
Other than brick walls and walkways, we also specialise in the cleaning, renovation and maintenance of walls made of stones, limestones, mud blocks and other brick alternatives.
Exterior Brick Cleaning
To ensure a clean and good-looking brick exterior at your place, we will clean your wall with high-quality solutions to remove the unsightly spots, stains, etc. and keep it shiny.
Stain Removal
Over time, your brick walls will accumulate a lot of stains like oil, paint, graffiti, etc. We use high-quality and safe chemicals to naturally clean your bricks of stains and make them clean again.
Brick Repairing & Painting
Brick walls get distorted over time and lose their shine. We will help you restore your bricks to original shape through deep cleaning, repair and restoration and painting (if required).
Brick Wall Restoration
Are your old walls in dire need of restoration? We have the expertise and resources to make your brick walls look new again with high pressure cleaning, dusting and repairing.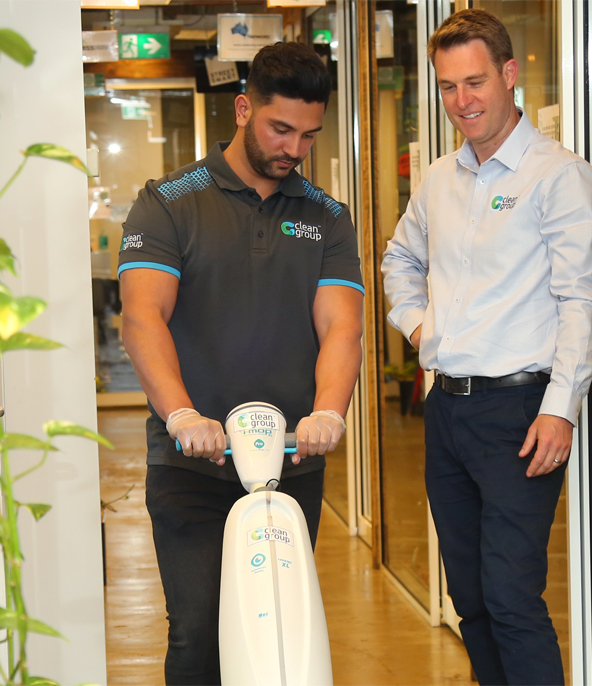 Frequently Asked Questions
---
Clean Group offers a wide selection of cleaning services you can choose from. Starting with routine cleaning, carpet cleaning, internal-external window cleaning, office cleaning, gym cleaning, childcare cleaning, medical centre cleaning, school cleaning, and the list goes on. Just check our website to know more.
The cost will depend on how much time, how much material, and what type of equipment needed for a cleaner to perform the cleaning that is required for your business. Our friendly sales managers can do a free onsite visit to determine the best price and cleaning program for your premises. Call us now on 02 88598938
Clean Group cleaners are all professional, reliable, and well-trained. We only employ full-time cleaners. This ensures that the cleaners are committed to high cleaning standards.
Absolutely! We are fully insured. Certificate of our insurances will be mailed to you with our quotation so you can have peace of mind.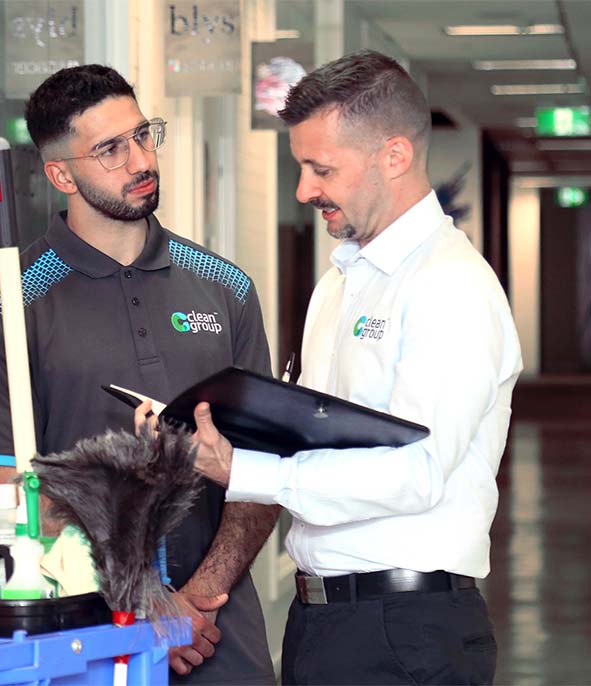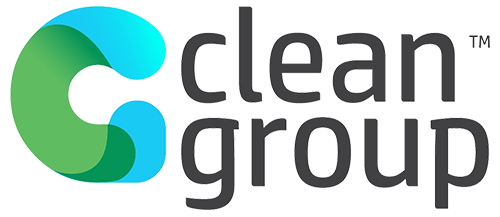 | | |
| --- | --- |
| Team Size: | 70+ |
| Services: | Brick Cleaning, High-Pressure Cleaning, Brick Cleaning Services, High-Pressure Cleaning Services, High-Pressure Brick Cleaning Services |
| Contact: | 02 88598938 |
| Email: | [email protected] |