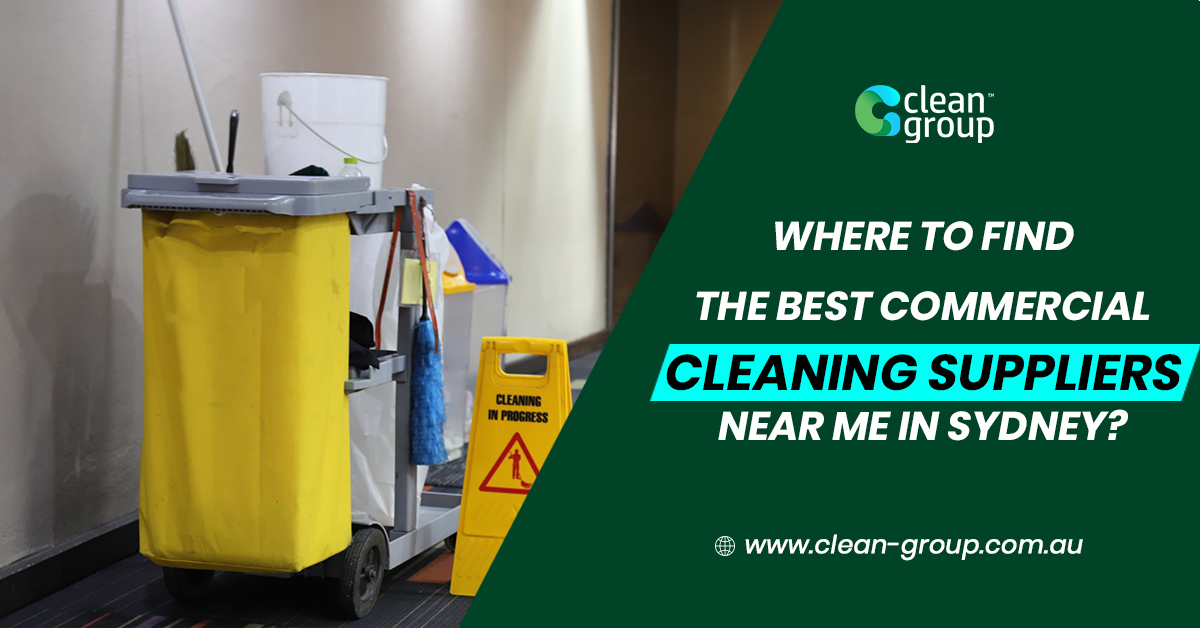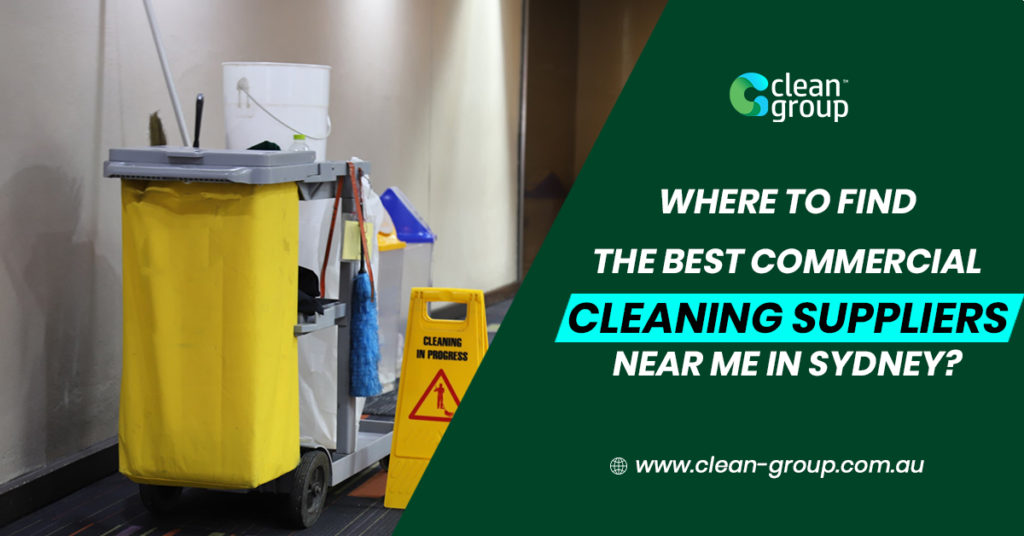 Whether you have recently started a commercial cleaning company or have been in the cleaning industry for several years, you may be looking for a company to supply your commercial cleaning company in Sydney products.
No cleaning company would be able to function without the appropriate cleaning supplies and cleaning equipment, so finding the right tools and consumables for the job is essential to the success of your business.
This article discusses the best places to find commercial cleaning supplies in Sydney.
What to Look for in a Cleaning Products Supplier
There are many cleaning product suppliers in and around Sydney, so knowing which one to choose can be confusing.
Consider Their Product Range
The first thing you need to do when choosing a supplier is to draw up a list of what supplies you need. Next, determine whether that supplier has all the supplies you need. It is much easier to work with a company that can provide you with all your cleaning supplies under one roof. This saves you time and money, as you would not need to travel around collecting supplies from different warehouses.
Cost
Another important consideration is the cost of the supplies. While a supplier may have everything you need under one roof, if they are very expensive, it might leave a hole in your pocket, as cleaning businesses often buy their supplies in bulk.
Delivery Options
Another factor to consider is whether the company has a delivery option and whether this is something you need. Having a supplier deliver your order directly to you or your team can save you a lot of time. It might also conveniently have the supplies delivered right to where they are needed – either on-site or at your storage facility.
Eco-friendly or "Green" Options
If your business specializes in providing services that do not harm the environment, you may need biodegradable products that do not contain harmful additives. Many suppliers have entire product ranges that focus on environmentally conscious cleaning products, while others do not.
Cleaning Machinery
Businesses that need heavy-duty machinery, such as a carpet extractor or industrial-grade floor scrubber, must search for suppliers that stock these items. Ideally, these suppliers should be able to provide you with the relevant cleaning supplies that you can use with them.
An example of this is purchasing a floor polisher. Choosing the incorrect chemical to use with a floor polisher, can leave you with a damaged floor, or damage to the floor polishing equipment itself.
The Best Suppliers of Commercial Cleaning Products and Janitorial Supplies in Sydney
If your business functions primarily with cleaning products, you may be interested to know where you can find a company with a wide range of goods to suit different cleaning applications. Here are some of our favorite cleaning consumable providers.
1. Sydney Cleaning Supplies
Sydney Cleaning Supplies, situated in NSW, Australia, is an online store that offers an extensive range of bulk cleaning products for commercial cleaning jobs and products for residential-scale cleaning jobs.
The company operates as an online store, providing people in and around Sydney with the products they need to run their cleaning businesses successfully.
A great benefit is that, because the company has a warehouse situated in Sydney, it allows customers to collect their orders directly from its warehouse to save on shipping costs. If you need to have products delivered instead, the company does offer a delivery service too.
Some of its featured products include a range of COVID-19 products, such as hospital-grade viral disinfectants and eco-friendly cleaning agents like an Aloe Vera Antibacterial Handwash.
Its eco-friendly range doesn't stop there either, as it has an entire green range dedicated to reducing the environmental impact of cleaning agents.
Many of its products in this range are chlorine-free, phosphate-free, and biodegradable, making Sydney Cleaning Supplies the ideal place to shop for chemicals if your business has adopted an environmentally-conscious option.
The online store also includes other supplies such as toilet paper, soap dispensers, air-dryers, as well as a full range of commercial-grade bulk chemicals.
These include everything from floor stripping agents and degreasers to body care products and air fresheners, so you are sure to find everything you need in one place.
Other categories include bins and ashtrays, hospitality products, brushes, dusters, and brooms, and even liners for linen bags and dust bin liners.
2. BigClean
BigClean is another stockist of commercial chemicals and other cleaning supplies such as bins, toilet paper, gloves, trolleys, and even floor machines.
The online store also offers an extensive range of cleaning products. Its featured products include a stand-up wipe dispenser, housekeeping carts, and free-standing hand sanitizer dispensers.
A notable advantage of choosing BigClean is that it caters to various industries, including hotels, gyms, health care facilities, offices, constriction sites, and childcare facilities.
However, the company does not offer a delivery service. Instead, clients must complete their orders online and wait for confirmation from the store before heading over to the warehouse to collect their orders.
Vacuum Cleaners and Other Cleaning Machinery Suppliers
The truth is that not all suppliers are the same, and some tend to specialize more in providing heavy-duty equipment such as vacuum cleaners and electric scrubbers. If you need these supplies for industrial jobs, here are some options to try.
1. MultiRange
While MultiRange does sell some cleaning consumables such as plastic bags or bin liners, cleaning agents, rags, and mops, the company focuses on its full range of cleaning equipment.
Some of its most notable cleaning products are its ride-on scrubbers and dryers, manual sweepers, and carpet extractor equipment for all your more significant, industrial-grade cleaning needs.
It also sells vacuum parts, so you can repair your vacuums when they break, rather than having to replace them. A great advantage to choosing MultiRange is that they have a physical store, so you can view equipment before you buy it.
The company's opening hours are from Monday to Friday from 8 am to 5.30 pm and it offers free delivery if you decide to place your order online.
2. Flints Cleaning Supplies
Flints have several cleaning solutions to meet the needs of customers involved in commercial or residential cleaning. It specializes in cleaning supplies such as cleaning consumables, bin liners, and cleaning cloths.
Still, it also has a limited range of cleaning machinery, including vacuum cleaners, dehumidifiers, restoration gear, floor polishers, carpet extractor equipment, and high-pressure devices.
A great reason to choose Flints is that it offers companies the opportunity to buy second-hand equipment at discount prices.
This can be an excellent opportunity for new business owners to get their hands on much-needed equipment at reasonable rates.
One drawback to choosing Flints is that it does not have an environment-friendly product range.
In-store Cleaning Product Suppliers
If you prefer the whole experience when choosing the cleaning solutions for your new cleaning business, you may want to shop in-store.
Shopping in-store could give you access to much-needed expertise. Here are some popular stores in Sydney, Australia to help you find commercial product solutions for your business.
1. RapidClean
This commercial supplier of cleaning agents has stores situated around Australia. It supplies a range of equipment and cleaning consumables, such as space disinfectants, paper products, hospitality products, safety products such as gloves, masks, and sanitizers.
RapidClean also has a host of different cleaning agents and chemicals that include insect repellents.
The great thing about this company is that it offers training courses on topics such as the safe handling of cleaning agents, window cleaning, and infection control for housekeeping and cleaning. Your employees can gain the necessary skills to succeed, all while getting the supplies the business needs to operate.
2. 1 StopShop Hospitality and Cleaning Supplies
Dealing with food-grade sanitation requires its own set of commercial equipment and supplies. Fortunately, 1StopShop has everything cleaning companies dealing with food-grade cleaning activities could need.
It also offers hospitality equipment and supplies, in addition to its extensive range of cleaning products and equipment.
Still Haven't Found a Supplier Near You?
The ideal option for many businesses is to find a company nearest to them for added convenience. Perhaps you are in another part of Australia, such as the Gold Coast, and prefer to find a supplier there. If the companies listed above do not fit the bill, there are other ways to find what you are looking for.
The Yellow Pages
Your fingers need not do any walking to access the yellow pages these days, as this helpful tool can be found online as a virtual tool for locating businesses. Simply input your search criteria, and the search engine lists companies in your vicinity.
You can quickly and easily view their closing and opening times, location, main product offerings, their physical address, as well as their distance from you.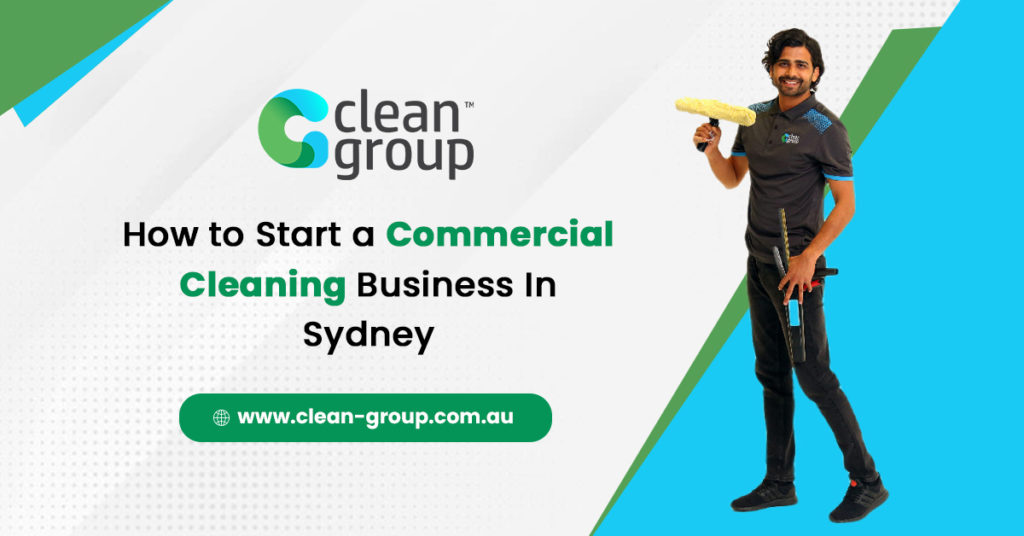 A Good Old Google Search
If all else fails, you can find companies near you by conducting a simple Google search and find out more about them by visiting their company websites.
Final Thoughts
The cleaning industry is a highly competitive one, and to win commercial or industrial contracts, it is essential to have the right equipment, tools, and supplies for the job.
Finding the right supplier is vital, so it is necessary to do some research to determine what products they offer and whether they are a good fit for your business. With this guide in hand, you should be able to find the right supplier near you in no time at all.