Every property is likely to be different, but they all have an HVAC system. This is a powerhouse that's responsible for heating the space in winter and keeping it cool in the summer. Generally, it offers a more comfortable working environment.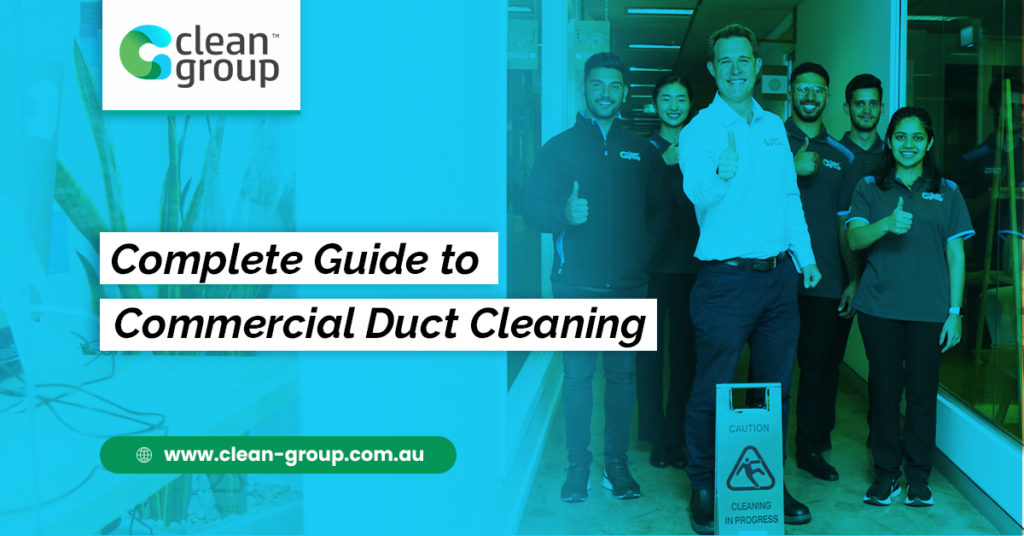 However, as with everything, your HVAC system needs routine maintenance and care. One critical part of that is commercial duct cleaning, which is often overlooked. Here's what to know about duct cleaning for an HVAC system:
Why Commercial Air Duct Cleaning Is Important
The air ducts are a crucial part of the HVAC system because they help hot and cold air move through the ductwork and into various parts of the property. Over time, the ducts naturally accumulate dust, dirt, and other debris. This could affect the way the heating and cooling system performs.
If the system gets too dirty, it has to work harder to do its job and might not be able to complete the task. Therefore, you could end up spending more on energy bills or have a system that stops working altogether.
The easiest way to ensure that doesn't happen is by doing duct cleaning yourself or hiring a professional Sydney commercial cleaner to handle HVAC duct cleaning for you.
Benefits of Air Duct Cleaning Services
Most people wonder if commercial duct cleaning is a waste of money. It's not! It's crucial to perform routine duct cleaning, and here are three primary benefits of residential duct cleaning that are true for commercial properties, too.
Improved Indoor Air Quality
HVAC systems suck in the contaminants that people, pets, and everything else create. Then, it recirculates them throughout the day. Because of that, the contaminants are released into the air you breathe, causing poor indoor air quality.
Though it might not be unhealthy air, there's a potential for it to cause some health issues. Air duct cleaning removes the contaminants and leaves the property with fresh, clean air.
Save Energy
About 25 to 30 percent of the energy used by air conditioning and heating systems is wasted. This is because of the contaminants in HVAC systems. With time, the ducts get dirty and struggle to do the job. Overall, they work harder than necessary to heat/cool the property.
When you perform routine duct cleaning of the air handling units, the system doesn't work as hard, and you can save money on utility bills.
Keep the System Working Longer
The biggest reason for HVAC systems to fail is from the lack of proper maintenance and cleaning. You don't want to spend a lot of money on new air conditioning ducts and a new system. The easiest thing to do is maintain the one you've got. A large part of that focuses on scheduling commercial duct cleaning services as necessary.
When Should You Clean the Air Ducts?
Return air duct cleaning is something that should be done on an as-needed basis. Therefore, if you notice these issues in your building, it's time to consider air conditioning duct cleaning:
Visible and substantial mould growth inside hard surfaces or sheet metal
Mould on the system itself (can be difficult to see because of the placement of the ducts and other issues)
Infested with insects and rodents
Clogs from excessive debris and dust
If you notice any of these problems, you probably have air quality issues. Regardless, you might want to call a mould remediation company to determine if there's mould first. From there, you can schedule a service.
DIY Air Duct Cleaning
Once you've determined that you have an issue, you must figure out how to handle the commercial duct cleaning. Property owners have two ways to complete the task. You can do it yourself to save money, and many companies try to use their maintenance crew to handle the cleaning of the exhaust ducts.
However, there are a few things to understand before attempting a DIY duct cleaning. Businesses must do plenty of research because this isn't an easy job. It must be done right, so you don't damage the system or air ducts and for it to be effective.
With that, you must realize that you're not likely to have the same cleaning equipment as a professional business. Therefore, it's much harder and time-consuming. You may also encounter health and safety issues in the air system, such as insect or animal droppings, mould, and dead rodents.
If mould is present, you must have it professionally removed. Healthy air is crucial, and you can't do this yourself. The professionals have the skills and tools to do it effectively, eliminating the risk that it might come back.
Though DIY cleaning might save you money, you could end up with higher costs to clean your kitchen exhaust systems because you accidentally damage the system or injure yourself. Duct repairs are costly, and HVAC cleaning is best left to the professionals.
Why Choose a Professional Commercial Duct Cleaning Service?
Because of the challenges present with a DIY cleaning attempt of kitchen exhaust systems, it might be wise to hire a professional. These cleaning companies have trained professionals who know the HVAC systems and their needs.
It's best to research plenty of companies before choosing one to work with. That way, you can learn about their promise for your health and safety. Rest assured, these experts understand the risk of dust mites to indoor air quality and can assist with commercial kitchen cleaning for air vents and all the rest.
Working with Commercial Duct Cleaning Services
One of the many benefits of choosing a professional over a DIY project is that they have the appropriate equipment that's highly efficient. Overall, they can get the job done more quickly than you.
With that, you can expect the company to do a very thorough cleaning of ducted heating vents. First, they handle the inspection process of the ducts to ensure that they don't contain asbestos materials. When that's finished, they work on the heating and cooling cleaning by vacuuming and brushing the ducts to remove dust particles from the ducting system.
Finishing the Duct Cleaning Services
Once the main part of the regular cleaning is finished, the technician applies a sealant to the ductwork that can close up any air leaks. To seal the ducts after a duct cleaning, most professional services use a special product.
It's unique and works differently from HVAC tape that's sometimes used. Make sure you ask the technician what they choose. That way, you can understand if they're offering modern services.
Overall, if leaks are found, they apply the special product to the ducting, and it can automatically fill and find leaks in the system. You can rest easy knowing that your system offers more energy efficiency. With that, sealing the leaks ensures that the cleaning lasts longer before it is required again.
Cost for Duct Cleaning
Many company owners know that professional commercial duct cleanings are the best choice, but they're concerned with the cost. You may use air filters to try to keep unwanted contaminants out of the ductwork. Though it helps, it can't remove all of the dust and dirt from inside.
With time, system performance starts to suffer, making it the perfect breeding ground for mould spores.
The cost can vary based on various factors, including:
Number of ducts
Size of the property
Duct configuration
With that, some companies charge for each vent in the building, and others give you a single price to have all the ducts cleaned.
It's possible to find deals to help you get your kitchen exhaust ducts cleaned, but if the price sounds too good, it probably is untrue.
There are less reputable companies out there that don't offer outstanding service. It's crucial to ensure that the business provides a quality service that helps with risk management. With that, it must use advanced technology to remove and keep toxic gases out. Overall, the business needs to have satisfied customers, which you can learn about when you read the testimonials on the website.
It is of the utmost importance to get regular maintenance on your duct work. Therefore, if it seems like a reasonable price, compare it to others. That way, you can remove unpleasant odours, reduce the risk of animal intrusion, and ensure that you don't get a musty odour.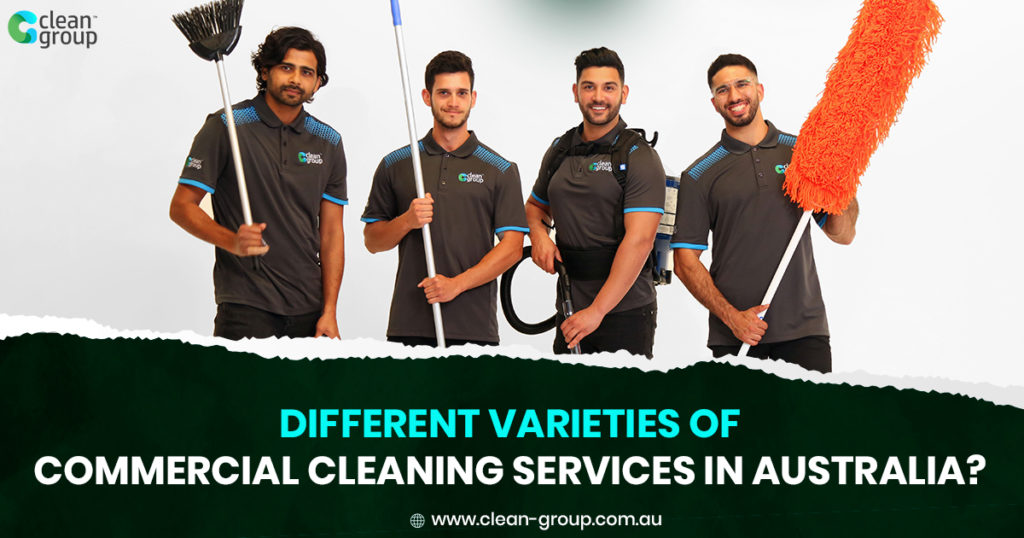 Conclusion
If you notice allergy symptoms becoming worse, it might be time to request an obligation-free quote from a fully trained technician. Overall, healthy people are crucial for your business to thrive. This includes the employees who should show up to work without coughing or sneezing.
With that, you may want to get rid of other contaminants in the kitchen exhaust ductwork. All building occupants deserve to breathe clean air, and that requires you to use duct cleaning frequently.
Though there's no specific time frame, most companies do this twice a year. Now is the time to get a free quotation from a reputable company. The technicians offer all-day service to clean your air handling unit and ensure that the entire system is running smoothly. Don't breathe in bad smells and air. Have a professional out to your business to clean the ducts today!