When you decide that you want a commercial floor scrubber, you may wonder which one is best for your application. Overall, you require floor scrubbers that are powerful, robust, and reliable. They also need a good cleaning performance.
Most people want a floor scrubber that is versatile and can handle various situations and flooring needs. For you to get the right scrubber, you must buy it from Australia's leading supplier. This company must have the technical background to handle your request.
Still, there are so many options for this piece of commercial cleaning equipment, so you must ensure that you know how to pick the right one.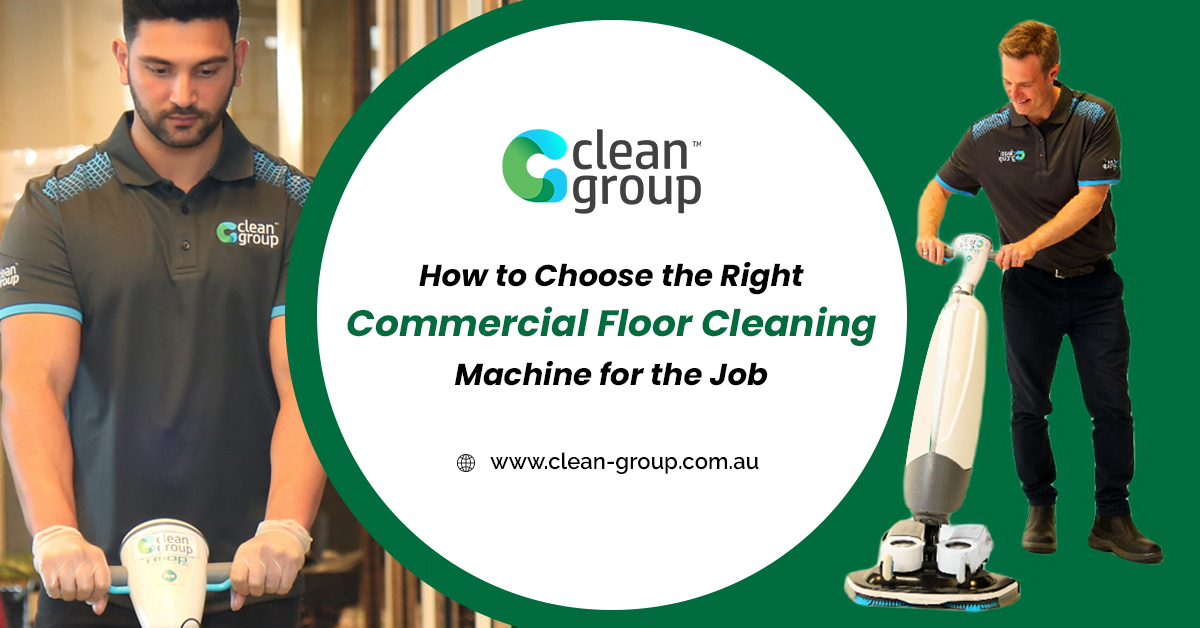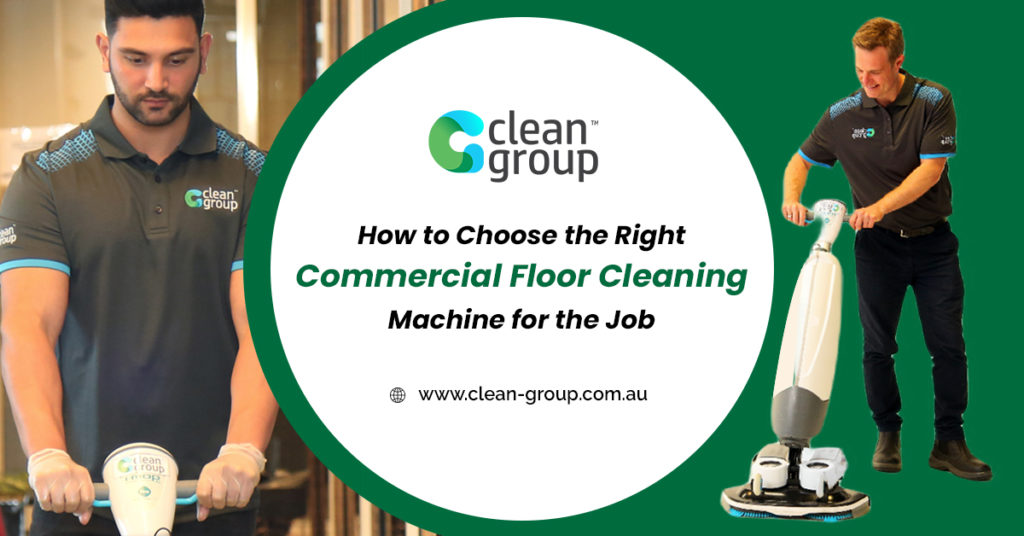 Therefore, you need something that is:
Energy-efficient – The best scrubbers conserve energy and are cost-effective because they use less water to clean.
Portable – If you use scrubbers for cleaning, portability is crucial. That way, you can move from job to job effortlessly.
Low noise – You don't want to create unnecessary noise or have to wear hearing protection.
Warranty – A good manufacturer offers a warranty for its products. This applies to floor scrubbers, too.
Durability – The best scrubbers handle various surfaces and tough conditions. It should last many years without unnecessary repairs. That way, you can be profitable, efficient, and reduce the need for a technician.
How to Pick a Floor Cleaning Machine
A floor scrubber of industrial size is a useful tool for cleaning facility floor surfaces. It keeps your floors free of debris to avoid injuries and accidents. Time is money for businesses, so it's understandable that they want their properties clean without interrupting daily activities.
With the right commercial cleaning equipment, you can ensure that they have safe, clean areas where people can walk. Floor scrubbers spray a solution that breaks down the dirt and then vacuums or mops the floor to completely dry it!
There's no doubt that a floor scrubber can be a great addition to a cleaning business. However, which one should you choose? There are various types, so you need one with the best features.
Here are some tips to help you with your decision:
Consider your needs – Why do you need the machine? Is it to sweep or scrub or do both? If you want to scrub the floors, this machine is the best choice. However, if you're just picking up debris from the floors, you might want a sweeper instead. Overall, a machine combining both functions is great when one person is in charge of a facility, and it's not a large area.
Large and small spaces – There are two types of scrubbers, and it's important to choose the most suitable one for your needs, depending on the size of the area. If you're cleaning large spaces, a ride-on scrubber is ideal. However, that doesn't work for tight spaces. Instead, a push scrubber or walk-behind might be better.
Surface to be cleaned – A floor scrubber should be used on hard floors. However, to get the right results, you need the best attachments, such as brushes and rubber squeegees.
These tips can help you choose the right scrubber for your needs. Overall, it could be a useful cleaning solution that ensures you can clean any commercial or industrial property with ease. However, you must also understand the full range and cleaning process for using a floor cleaning machine to get the best results.
Different Types of Floor Scrubbers
Efficiency and productivity are affected by the choice of tools you use to clean the floors. Therefore, you must understand the different floor cleaning machines available and their main features:
Walk-behind floor scrubbers – When you are cleaning narrow and hard-to-reach aisles, walk-behind floor scrubbers are ideal.
Ride-on scrubber – If the area is open and large, a ride-on scrubber might be ideal.
Rotary scrubbers – If you want a multitasking floor scrubber, then a rotary version is ideal because they strip and polish, too.
Check your needs before choosing a floor scrubber. That way, you make the right choice and get the results you want from the cleaning machine.
Important Factors to Consider
Businesses often offer a full range of services, and most of the budget is saved for the cleaning staff. If you have the right floor cleaning tools for the job, then you can cut down on costs. From this point of view, a floor cleaning machine is a great investment because they save money, increases productivity, and is used on various surfaces.
Once you decide to get a floor scrubber machine, you must learn about the features they offer. Here are a few points to consider about cleaning performance and other things:
Water tank size – The size of the water tank must be proportional to the floor scrubber.
User-friendly – A good walk-behind scrubber is easy to use. If it's hard to operate and complicated, it takes longer for the employees to figure out how to use it.
Non-obstructing views – The person using the walk-behind scrubber needs a full view of what's ahead, so a ride-on machine might be ideal. That way, you can avoid accidents.
Maintenance – It's crucial to know how and when to maintain the machine. You can find this in the manual or talk to a professional.
Accessories – The scrubber isn't the only thing to consider. You also want an extensive range of accessories to attach to the scrubber. That way, you can work more quickly and get done faster.
Steps for Choosing the Right Floor Scrubber
When focused on buying floor cleaning machines, you should understand that they are expensive. However, it's an investment. To make the right choice, you must have enough information about floor scrubbers available on the market.
It only takes four steps to get the right commercial floor scrubber. They include:
Decide if you want a scrubber that uses a battery or one that's connected via a power outlet and runs on electricity. Battery-operated machines might be easier to use, but electrical ones are less expensive. If you're on a tight budget, it might be better to get one that plugs into a wall outlet.
Choose whether you need an industrial or commercial floor scrubber. What's the purpose of this machine? There's a difference between industrial and commercial use, so you must decide which option meets your needs. Commercial use can include offices, schools, retail stores, and more. However, industrial use indicates that it's designed for factories and warehouses.
Figure out your budget. You should explore every possibility, and a second-hand machine might be in the cards right now until you get more business. However, it might be more expensive than if you buy a new machine because of the maintenance and potential repair costs.
Consider the accessories. They are crucial because they complement the scrubber and let you do more. They can include squeegees, brushes, and sponges.
How Versatile Scrubbers Are
Overall, floor scrubbers offer various advantages to cleaning companies because they offer a better and faster cleaning service. They are more effective and can be used on many surfaces, such as tile, carpet, concrete, and wood. Plus, a commercial floor scrubber is great for small and large surfaces. With the attachments, you can reach every corner and cranny.
Cleaning companies can benefit from having a scrubber, but other organizations that might want to consider a walk-behind version include:
Schools and offices – Many of these places have more than one type of flooring, so they need a machine that cleans them all.
Retail shops – These premises have many people visiting each day, so it's important to keep the floors clean.
Factories and warehouses – These and other industrial sites must maintain a safe environment for the workers.
Medical facilities – Hospitals and surgeries require high levels of hygiene, so a scrubber is a great tool to clean the floors.
Conclusion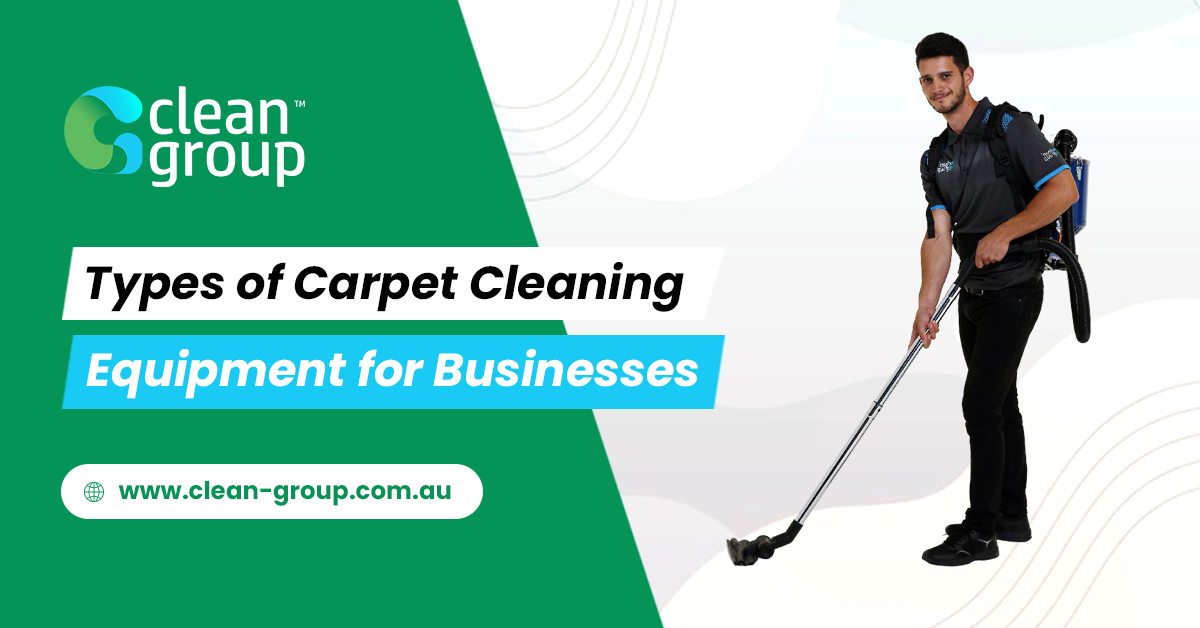 If your job is to clean floors for a living, you might want to invest in a commercial floor scrubber. There is a comprehensive range available, and it could be the best purchase you ever make.
Overall, the floors are often the most tedious to clean because you must scrub them with soapy water. However, a floor scrubber makes life much easier for you and the rest of the team.
Choosing the right floor scrubber machine is difficult because there's a comprehensive range from various manufacturers and retailers.
Don't hesitate to get more details about the scrubbers out there if you need it. The goal is to learn as much as you can about them so that you know if these machines are right for your purposes.
Cleaning companies that are just starting out might not have the budget or funds for a scrubber. However, that doesn't mean you can't aspire to owning one in the future. As you continue getting more industrial jobs, you may want to work on getting one or more portable scrubbers that your team can use.
It's also important to figure out where to go to get your scrubber once you decide on the one you want. Always choose Australia's leading supplier because it is reliable and trustworthy. With that, the representatives can answer your questions.