Wendy Whiteley's Secret Garden
Wendy Whiteley's Secret Garden is a derelict-railway-land-turned-landscape-garden located in Lavender St., Lavender Bay, New South Wales, Australia. It was restored and designed by Wendy Whiteley, former wife of Australian artist Brett Whiteley and mother to the deceased actress Arkie Whiteley.
Its name appears to be a misnomer as the garden has become widely known in Sydney. In fact, it has even been featured on newspapers, radio and TV shows, as well as on the Internet. With no entrance fees required, it also receives countless visitors from all over the country and around the world.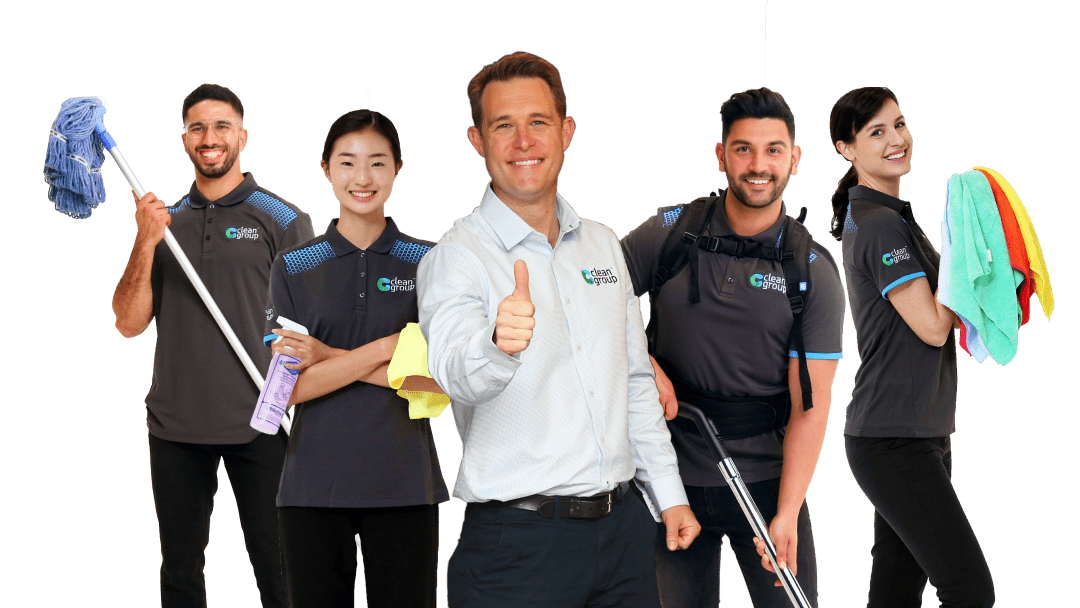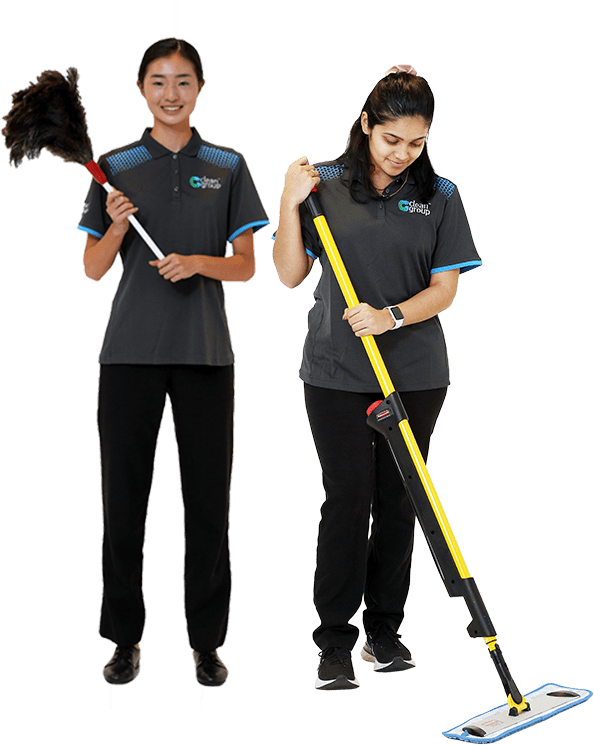 History
In 1992, without zero knowledge about horticulture, Wendy Whiteley started clearing up and landscaping a large piece of unused land at the foot of her house in Lavender Bay as a form of coping with her former husband's death. This piece of land, owned by the New South Wales Rail Corporation, was filled with lantana, blackberry vines, privet and other rubbish such as dumped bottles, rusty refrigerators, rotting mattresses.
Wendy never asked for permission from the authorities, but the Rail Corporation had no interest in the abandoned land so they did not stop her from beautifying the area. They even helped her remove large pieces of junk.
With no prior gardening experienced, She treated the garden as a giant canvas for painting, basing her designs on aesthetics, form, colour and beauty. Her decisions on what to plant were based on what she likes to see. According to her, the entire process was a "symbiotic relationship between" her, the plants and her gardeners.
Fifteen years later, it has become a popular spot for tourists who just wants to relax and be one with nature. A wide variety of bird species also started to arrive in the area. Today, the secret garden features an antique fountain from Margaret Olley's Paddington garden, Bangalore palms. There are also a few simple items such as an old tricycle and a child's scooter.
However, in 2001, Wendy was hit with another heartbreaking tragedy. Her only child and Australian actress, Arkie Whiteley, died at the age of 37 due to adrenal gland cancer. To cope with her grief, she started toiling in her garden, this time with much more ferocity than she did in before.
In 2009, she received the Medal of the Order of Australia (OAM) for her "service to the community through the establishment and maintenance of a public garden at Lavender Bay, and as a supporter of the visual arts".
Artefacts
Scattered around Australia's most horribly kept secret, pieces of artefacts can be found. Most of them are sculptures donated by artists such as Joel Elenberg and Robert DuBourg. There are also mundane and antique items such as an old tricycle, a scooter and an ancient wheelbarrow. This makes the garden tad bit like an outdoor museum.
The "Head"
Located at the entrance of the garden is the bronze statue of a female head created by Australian sculptor Joel Elenberg. Elenberg was a post-war and contemporary artist lived from 1948 to 1980. His works were featured in numerous exhibitions, museums and galleries such as the Museum of Sydney and the Charles Nodrum Gallery. He had also been featured in articles for the ArtDaily and "The Age."
The Marble Statue
Next to the "Head" is American sculptor, Robert DuBourg's marble statue. It was carved out of a block of white Carrara marble sitting unused in Joel's studio.
Margaret Olley's Antique Fountain
Near a step leading to the Moreton Bay fig is the antique Italian fountain donated by the late Margaret Olley – a beloved Australian artist. This fountain, once in her own Paddington garden comes with a chubby, winged cupid sitting on three swans. A frog sits on the cupid's knees while staring up at him, while beside him is a tortoise. Water sprays from their mouths, as well as from the shell hang over his head.
Other Mundane Items
Other items that can be found lying around the garden are an old child's tricycle and a scooter, a discarded washbasin, a bird-bath, an old, non-operating train switch, and ancient wheelbarrow, and a lot more.
Get a Free Onsite Quote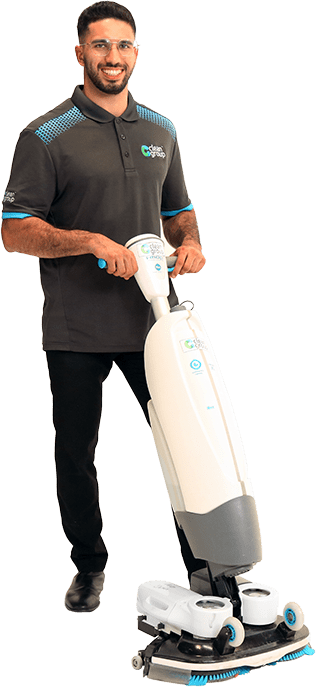 The Gardeners
Most of the people toiling in Wendy's garden are helpers she hired and volunteers. According to the garden's website, Wendy started hiring people after she "slid down the side of a cliff, cutting herself on broken glass and thorns."
Corrado Camuglia
The first strong helper Wendy hired was Corrado Camuglia, a cheerful Sicilian pizza chef. He was walking by the garden when Wendy's slip accident happened. Since then, he's been working in the garden until today.
Ruben Gardiol
The second person Wendy hired was Ruben Gardiol. He is a kind-hearted, multi-skilled Uruguayan-painter-turned-natural-gardener. Like Camuglia, Ruben currently works in the garden as a devoted long-term gardener.
Local Volunteers
Wendy, Corrado and Ruben are helped by part-time workers and local volunteers. Organised by Lavender Bay Precinct, the volunteers come every first Saturday the month and help with spreading mulch, weeding and helping to care for the garden.
The Secret Garden's Rise to Fame
The land where the Secret Garden stands was planned to be sold off for redevelopment. To help save it permanently from redevelopment plans, Janet Hawley wrote a book detailing the full story of Wendy Whiteley and the Secret Garden. After the book was published in September 2015, the garden was featured on an ABC TV documentary of Australian Story.
The publicity helped in securing North Sydney Councils' wish of making the garden a permanent public park. On October 9, 2015, NSW Premier Mike Baird granted the Council a 30-year-lease option, together with a promise to establish a Trust that would secure the Secret Garden's future. Until today, Wendy and her team are waiting for the NSW Premier to fulfil his promise and establish a Secret Garden Trust.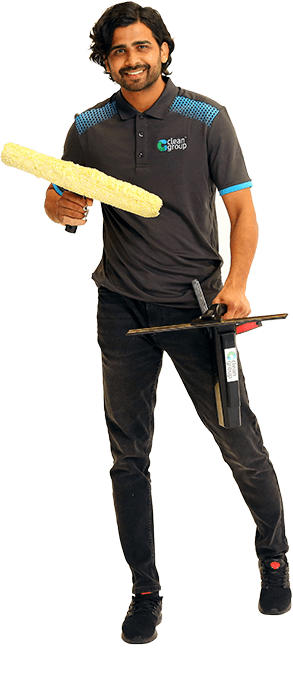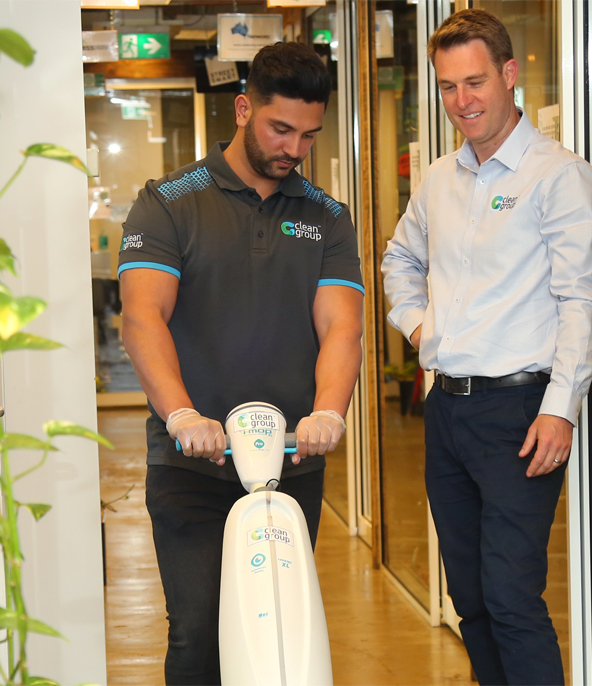 Frequently Asked Questions
---
Clean Group Wendy Whiteley's Secret Garden offers a wide selection of cleaning services you can choose from. Starting with routine cleaning, carpet cleaning, internal-external window cleaning, office cleaning, gym cleaning, childcare cleaning, medical centre cleaning, school cleaning and the list goes on. Just check our website to know more.
Clean Group Wendy Whiteley's Secret Garden cleaners are all professional, reliable and well trained. We only employ full-time cleaners. This ensures that the cleaners are committed to high cleaning standards.
The cost will depend on how much time, how much material and what type of equipment needed for a cleaner to perform the cleaning that is required for your business. Our friendly sales managers can do a free onsite visit to determine the best price and cleaning program for your premises. Call us now on
Absolutely! We are fully insured. Certificate of our insurances will be mailed to you with our quotation so you can have peace of mind.