The Sydney Olympic Park is a large sport and entertainment facility located in West Sydney. It was originally part of Homebush Bay suburb but was made a suburb of its own in 2009. Although it was commonly known as "Olympic Park", its official name remains to be "Sydney Olympic Park".
The suburb was developed in 2000 for the Olympics Games. But aside from the facilities, which are used for sporting, musical, and cultural events, there are also expansive parklands and commercial developments within the area. Today, the Olympic Park has held over 5000 events every year including the Sydney Royal Easter Show, Sydney Festival, Big Day Out and Sydney 500.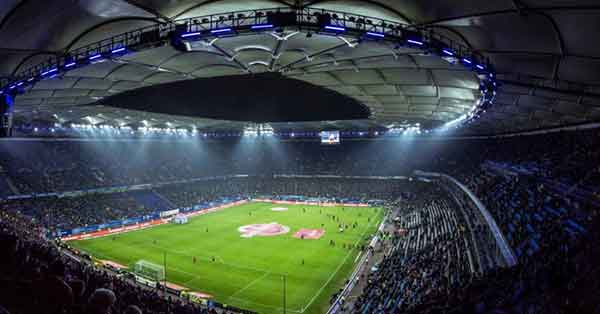 History
Part of the land occupied by Sydney Olympic Park today traditionally belonged to the Aboriginal people of the Wanngal Clan. Shortly after the Europeans arrived in the area in 1788, several smallpox epidemics slowly wiped out the population of the locals. This caused surviving members of different clans to join together in order to survive. By the 1800s, some of the Aboriginal people who stayed in had started working for the European settlers by supplying them fish.
Sydney Olympic Park was first referred to as "The Flats" by early European settlers. It was also called "Liberty Plains", but the name particularly applied to higher and drier lands along Parramatta Road. It was also used to refer to the first group of European settlers who were not convicts and established farms in the area in 1793. D'Arcy Wentworth, an Irish assistant surgeon to the new colony of Sydney, purchased 318 hectares of land in the area in January 1808. By 1810, his land holdings expanded to a total of 372 hectares. Being influential among the early government officials and free settlers enabled him to establish a horse stud and a private racetrack.
After his death on 7 July 1827, his son William Wentworth inherited the land and carried on with his father's questionable reputation in public service. In 1832, he approved the upgrade of his father's racetrack for public race meetings. It included grandstands, stables and spelling paddocks which stretched over the Sydney Olympic Park site. 168 years later, the Olympic Park had continued undergoing development turning the suburb into a multipurpose facility with commercial establishments. Today, office buildings, hotels and apartments can be found alongside the sporting facilities.
Sports Venues and Facilities
Covering an area of 6.63 square kilometres, Sydney Olympic Park houses multiple facilities for sports and other popular events.
ANZ Stadium
Formerly known as "Stadium Australia" and "Telstra Stadium", ANZ Stadium is the main stadium of the entire facility. It was also Sydney's central piece for the Olympic and Paralympic Games held in 2000. Today, the stadium serves as an enduring symbol of Sydney's status of a global city. When it was first built, it had a capacity of hosting more than 110,000 people. However, when it was reconfigured in 2003, the capacity was reduced to 83,500. Despite the decrease in audience capacity, ANZ Stadium now can host five different sporting events – Rugby League, Football, AFL, Cricket and Rugby Union.
Aquatic Centre
The Aquatic Centre is a swimming venue in Sydney Olympic Park. It was built in 1994 and was the host for swimming, diving, synchronized swimming during the 2000 Olympic Games. From an audience capacity of 17,000 in 2000, it now can hold up to 10,000 people. But even with its reduced capacity, The Aquatic Centre remains to be the largest swimming area in Australia.
Archery Centre
The Archery Centre is a 100 x 10-metre archery pavilion located 3 kilometres from Sydney Olympic Park town centre. It was designed by Stutchbury and Pape and currently holds up to 4,5000 people. Aside from archery, this venue also hosts different kinds of events such as school holiday programs, casual and professional archer lessons, corporate team building and laser clay pigeon shooting.
Athletic Centre
The Athletic Centre is a multipurpose venue with different four arenas. These are the Competition Arena, Warm Up Arena, Wilson Park Stadium and Tom Wills Community Field. They can be used for a variety of events such as athletic carnivals, sporting activities, meetings, and seminars, product launches and photo shoots. The grandstand can hold a maximum of 5,000 people while the grass area can hold up to 10,000 people.
Hockey Centre
The Hockey Centre is also commonly called as "State Hockey Centre of New South Wales". Just like the Athletic Centre, it is a multi-use venue with two fields and three event spaces for hire for any functions and events. The three venues available for hire are the Pitch Hire, Eva Redfern Lounge and Waratah Room. In addition, the centre also has several team changerooms, an FA room, as well as tournament and drug testing rooms. At the time of the 2000 Summer Olympic Games, the Hockey Centre can hold up to 15,000 people. Today, however, its audience capacity has been reduced to 8,000 people.
Qudos Bank Arena
The Qudos Bank Arena is a large multipurpose arena that was completed and officially opened in November 1999. It was designed by COX Architecture & Devine deFlon Yaeger and constructed by Abigroup Ltd &Obayashi Corporation. This area is mainly used for entertainment such as concerts and musical shows. From its opening in 1999 until 2006, the venue was known as "Sydney Super Dome". On 11 May 2006, as part of a naming rights deal, it was renamed "Acer Arena" after Acer Inc. Then, on 1 September 2011, it took the name Allphones Arena after Allphones purchased it from the previous owner. From 11 April 2016 until today, the venue has been called "Qudos Bank Arena", named after Qudos Bank.
The Sports Halls
The Sports Halls consist of two multipurpose facilities located at the northern end of Olympic Boulevard, near ANZ Stadium and Qudos Bank Arena. The two halls cover more 3,000 square metres of floor space, which can be hired for different functions and events. Some of these are major sporting events such as volleyball, badminton, handball, table tennis, netball and futsal.
Parklands
Aside from the sporting and event venues, Sydney Olympic Park also has several parks ideal of outdoor activities such as picnic, community events and weddings.
Bicentennial Park
Bicentennial Park is a 40-hectare park that allows family activities like BBQs, cycling, walking and other self-guided activities. The offers a lot of areas to be explored and enjoy breathtaking views such as the Treillage Tower, the 'Peace Monument' and the 'Sundial' sculpture, Cafe at Waterview and playgrounds.
Wentworth Common
Wentworth Common is a wide grassy park covered in trees situated at the point Haslams Creek enters Homebush Bay. The park has great spots for picnics on the grass and for setting up a barbeque. It is great for dog walking and also has an adventure playground with an enormous sandpit, slide, climbing frame, swings and shade sails for kids.
Cathy Freeman Park
Cathy Freeman Park is located at the very heart of the suburb. It houses the on-site artworks, Eight Women sculpture, The Attractor sculpture, The Stride, and most especially the Olympic Cauldron – the park's most loved and popular attraction. Some activities you can do in this park include dog walking, cycling, running and having a picnic. There are also lots of restaurants and cafes around for those who want to go for a food trip.