COMMERCIAL
CLEANING SERVICES

Commercial Cleaning Sydney

OFFICE
CLEANING SERVICES

Commercial Cleaning Sydney

STRATA
CLEANING SERVICES

Commercial Cleaning Sydney

CARPET
CLEANING SERVICES

Commercial Cleaning Sydney

MEDICAL
CLEANING SERVICES

Commercial Cleaning Sydney

GYM
CLEANING SERVICES

Commercial Cleaning Sydney

SCHOOL
CLEANING SERVICES

Commercial Cleaning Sydney

CHILDCARE
CLEANING SERVICES

Commercial Cleaning Sydney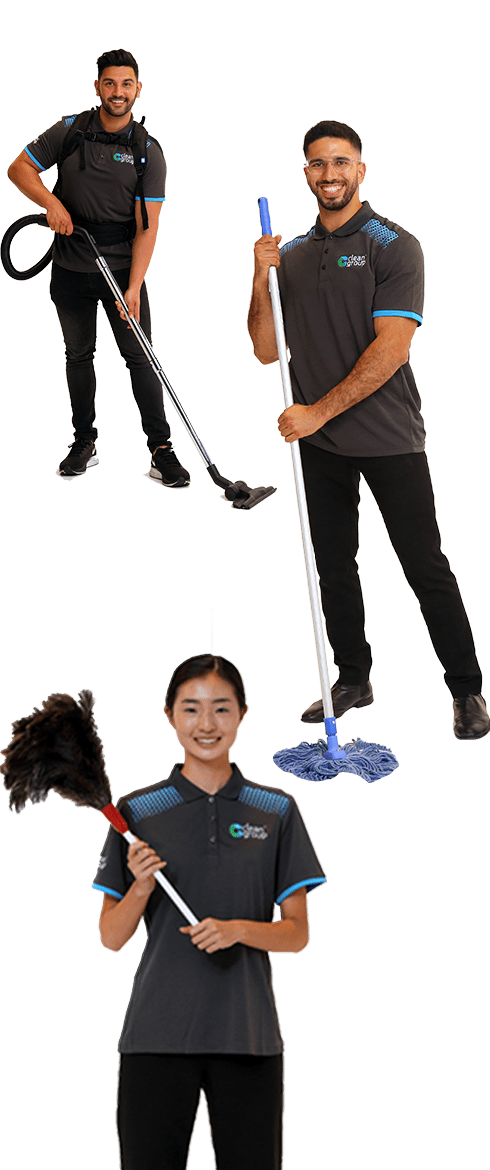 Disinfection Fogging – Fogging Services – Sydney NSW – Clean Group
Disinfection Fogging, also commonly known as disinfection fumigation, is a cleaning & sanitising method that involves spraying a chemical disinfectant across a place in order to make it free of viruses & germs. With businesses everywhere struggling with the Coronavirus pandemic, the demand for effective cleaning & disinfection methods to get rid of viruses is now more ever. Our corona cleaning services are aimed to help commercial and residential properties to stay safe during the Coronavirus and maintain a healthy working environment for their family or employees.
If you're running an office amid the COVID-19 outbreak, it's important that you take all the necessary precautions to ensure the safety of your employees and staff. If there are germs & viruses such as COVID 19 at your premises, it will not just affect your services and products but also can make your employees sick and cause long-term illness, all of which might even damage your business reputation. Of course, you don't want that. So, hire the best cleaners to get your offices disinfected through the latest and most effective disinfectant fogging method. We promise to make your place clean, safe and healthy for everyone around.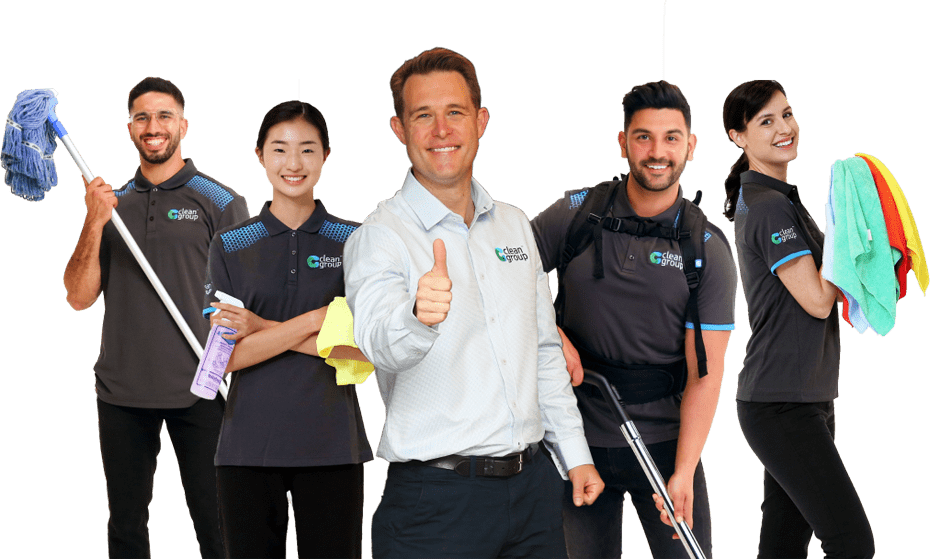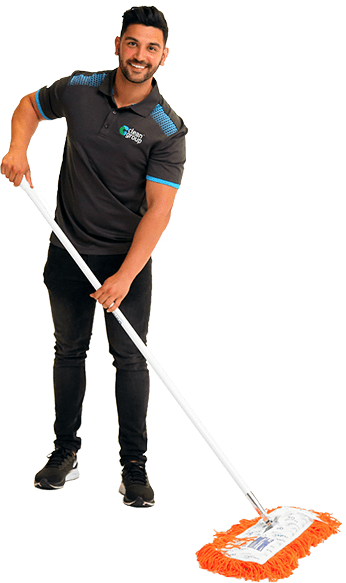 Industries We Serve
No matter which industry you're from, if your business facility is struggling with viruses, germs & bacteria, we can help combat it with our efficient and time-sensitive Disinfection Fogging Services. For over 20 years now, we have been providing commercial cleaning & disinfection services to businesses all across Sydney, Melbourne and Brisbane. Having huge experience and expertise in commercial fumigation, we understand your business may have specific requirements for cleaning and disinfection, and we will carefully prepare and implement the best office Disinfection Fogging Service based on your needs and budget to efficiently address your concerns.
Offices

With the COVID-19 virus around, most businesses need effective disinfection cleaning services for their offices, workplace and factories. We aim to deliver that with our high-quality disinfection fogging & spraying that will remove infectious viruses from surfaces and get rid of hidden germs.

Restaurants

We offer commercial disinfection fogging services to all kinds of restaurants and food businesses across Sydney. We will help you keep your premises clean and virus-free through regular disinfection. Our best fumigation process and products will get rid of all the germs & viruses at your facility.

Hotels

Having a poorly maintained hotel/lodging with germs and viruses like COVID 19 will not just make your guests fall sick but also end up destroying your business reputation in the market. Hire high-quality disinfection fogging services that would prevent the spread of those unwanted viruses from your hotel rooms and make them safe for guests.

Hospitals

Hospitals need to be safe and clean to ensure the health safety of their patients. If you're worried that your hospital or healthcare centre is affected by viruses or need to disinfect the palace to address virus problems, we can help. Our industry-leading virus removal and disinfection services will help maintain a safe and refreshing facility for your patients.

Food Processing Operations

Maintaining safe and clean food processing units is crucial to the success of any food processing business. At Clean Group, we can help with regular disinfection and cleaning of your units to meet the highest standards of safety.

Residential Buildings

Are you worried that viruses such as COVID 19 and bacteria in your building might affect the health of your tenants? If so, hire the best quality disinfection fogging services from Clean Group to let us clean and disinfect your property to keep your tenants happy and safe.
How It Works
At Clean Group, we use state-of-the-art methods and tools to make your place free from viruses and germs through high grade Disinfectant Fogging. Whether you are looking to get rid of any existing viruses at your place or want to prepare your facility for future virus activities, we can do it. Here's how:

Inspect the Place
To ensure the best results with our commercial fogging disinfection, we will first need to thoroughly inspect your place to identify the present condition and vulnerabilities, and to figure out the best approach to clean and disinfect it.

Find the Right Disinfectant & Method
After inspecting and closely monitoring your place for disinfection requirements, we will recognize the best disinfectants and approach that could be used to achieve the best results for your project.

Cleaning & Disinfection
If possible, we will try and clean the germs, bacteria, viruses, etc. from your place through a basic cleaning & disinfection approach, which involves applying a mild disinfectant to remove the viruses. If that doesn't work, fogging is the only best option to completely remove the viruses and make the place safe again.

Disinfectant Application
Our expert disinfection fogging professionals will spray the disinfectant all across the affected place and the air to create a fog like atmosphere, and then leave it for some time to completely kill the viruses & bacteria from the place.

Why Choose Clean Group for Disinfectant Fogging
Unlike other agencies, we don't just use basic detergents or disinfectants. But, we use high-quality disinfectant fogging & spraying process that's highly effective in removing viruses & germs from all types of surfaces and is completely safe for your staff.
Disinfecting couldn't be easier than this.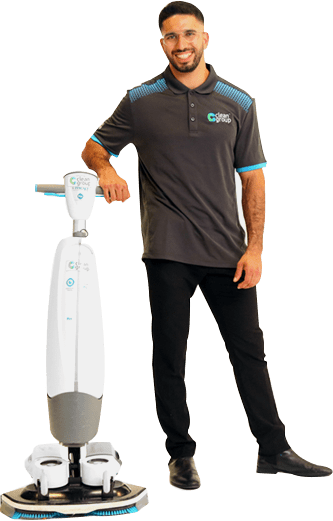 Best Disinfectant Technique
Disinfectant fogging & spraying approach will ensure that viruses are removed even from the hard-reach surfaces and corners around your office.
Privacy Protection
While cleaning a corporate office, we take special care of keeping all your business documents and things safe and managed in a proper way. We assure you that none of your business information will ever leave your office through one of our cleaners.
100% Safe
We use high-quality disinfectants that are safe both for humans and the environment. Our unique cleaning approach is designed with your safety in mind.
Safe Cleaning Process
We take strict measures to ensure complete safety of your staff during and after cleaning. This includes, but is not limited to, the use of eco-friendly cleaning supplies and safe cleaning approach.
99.99% Effective
Our disinfectant fogging process will remove up to 99.99% of viruses and bacteria from your place so you can ensure a safe workplace for your employees.
Trained Staff
All our cleaners are professionals with at least 2 years of experience in the industry. All are trained to follow safe & effective cleaning processes.
Dedicated Cleaner
At Clean Group, we believe every client is important, which is why we will appoint a dedicated cleaner/manager to take care of your cleaning & disinfection needs.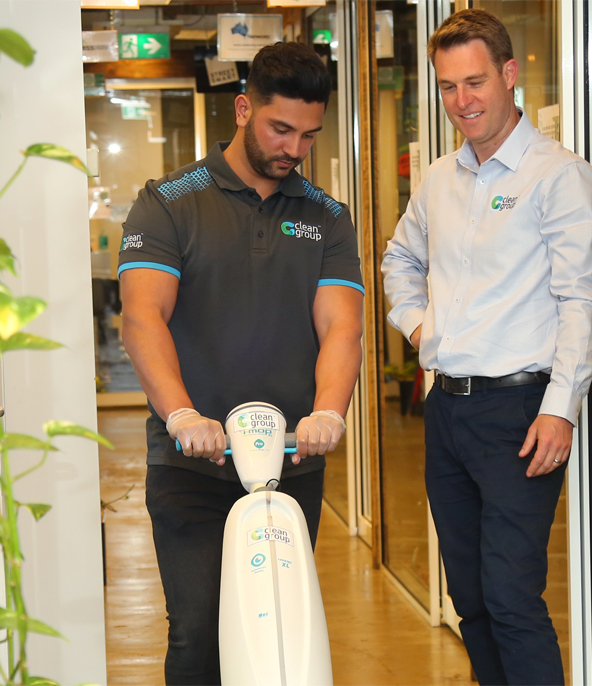 Frequently Asked Questions
---
Clean Group offers a wide selection of cleaning services you can choose from. Starting with routine cleaning, carpet cleaning, internal-external window cleaning, office cleaning, gym cleaning, childcare cleaning, medical centre cleaning, school cleaning and the list goes on. Just check our website to know more.
The cost will depend on how much time, how much material and what type of equipment needed for a cleaner to perform the cleaning that is required for your business. Our friendly sales managers can do a free onsite visit to determine the best price and cleaning program for your premises. Call us now on
Clean Group cleaners are all professional, reliable and well trained. We only employ full-time cleaners. This ensures that the cleaners are committed to high cleaning standards.
Absolutely! We are fully insured. Certificate of our insurances will be mailed to you with our quotation so you can have peace of mind.