In this Sights To See in Melbourne guide, you'll learn everything you need to know about St Kilda Pier. History, How to Reach, Things to Do there and many more.
St Kilda Pier is a landmark in Melbourne that offers a panoramic view of the Melbourne skyline and Port Phillip Bay. Built by the St Kilda Pier and Jetty company in 1853, it provides breathtaking sunset views, as well as other great spots for strolling, cycling, rollerblading and fishing. You can also do different relaxation activities such as enjoying a snack, penguin and water rats watching as the nightfalls.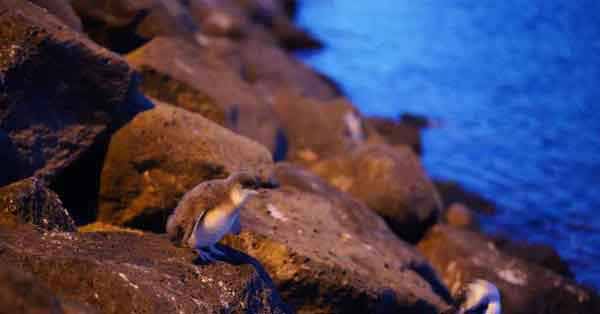 History
St Kilda Pier was constructed in 1853 by the St Kilda Pier and Jetty Company. They constructed the first wooden jetty in the area to help early settlers in unloading timber, construction materials and firewood to the suburb.
This small jetty was washed away during a storm in Port Phillip Bay. After the incident, the jetty was rebuilt. St Kilda Pier Kiosk was then built-in 1904. Since then, the pier has undergone multiple renovations that continue until today.
Things to Do in St Kilda Pier
Penguin-Watching
St Kilda Pier serves as home to about 100 tiny Little Blue fairy penguins. They particularly live in the breakwater, due to its isolation from the sea. The Little Blue fairy penguins can usually be viewed during sunset, just before the nightfalls, as they come ashore after a day's worth of work.
St Kilda Pier has a few rules for visitors who want to go penguin-watching. Firstly, camera flashes are not allowed. However, you can use torches covered with a sheet of red cellophane when it gets dark. Also, standing on the rocks and getting too close to the penguins is strictly prohibited.
Fishing
St Kilda Pier also has lots of great spots ideal for fishing. Especially during summer nights, fishing spots can become overcrowded with anglers. You'll have to stand by side with them, which usually causes line tangling. But if you have long patience, you can catch several types of fishes in the pier. Specifically, these are snappers, flatheads, salmon, mullets and garfish.
St Kilda Pier's Fishes
Snappers are large, schooling fishes with large mouths, sharp teeth and forked or blunt tails. They are commonly found in tropical areas and can grow up to 60-90 centimetres long. They are carnivorous and they feed on crustaceans and other fishes.
Flatheads are long fishes with large mouths, tapered bodies, two dorsal fins and rough scales. They are commonly found in the Indo-Pacific and in tropical regions of the eastern Atlantic. Their heads appear to be flattened from top to bottom, hence their name. They can grow up to 1.3 metres and weigh up to 15 kilograms. They are also carnivorous and live buried beneath the ocean's surface.
Salmon are ray-finned fishes belonging to the family Salmonidae. They are usually found in the North Atlantic and the Pacific Ocean. Salmon is a popular species of fish as they are edible, low in fat and a great source of omega-3.
Mullets are silvery fishes that usually inhabit salt or brackish water and frequent shallow, inshore areas. With large scales, cigar-shaped bodies, forked tails and two dorsal fins, mullets can grow up between 30-90 centimetres long. Most of them have strong stomachs and long intestines enabling them to handle large vegetarian diets.
The garfish, also known as sea needle, are migratory fishes that usually found in brackish and marine waters. They have long compressed bodies, elongated jaws and sharp teeth. Garfish can grow from 50-75 centimetres. Like salmon, garfish are edible and can be eaten cook in several ways, such as by boiling, frying, baking, grilling and smoking.
Baits for Fishing
There are several baits anglers use in fishing in St Kilda Pier. The most effective ones are pilchards, blue baits, mussels, pippies, silver whitings, raw chicken strips and squids.
Finding the right time to go fishing is essential in fishing in St Kilda Pier, If you're aiming to catch big snappers, then fishing at dawn or dusk will be the best time for you. It is during this time when the high is high and the wind is slowing down a little. In general, however, St Kilda Pier has good lighting at night time. So fishing at night time is not a problem.
Sightseeing at St Kilda Pier Kiosk
Also known as "The St Kilda Pavilion", this attraction is a historic kiosk located at the end of St Kilda Pier. It was built in 1904 and was originally called "Parer's Pavilion". Later, it was renamed Kirby's Kiosk, but to the locals, it simply is "St Kilda Kiosk".
On September 11, 2003, the Kiosk was ruined in a fire. With support from the public and Victorian Premier Steve Bracks, it was reconstructed in 2005. The original look was faithfully reproduced with the use of original drawings, historic photos from the Kiosk's 1904 plans. A cafe has been added at its back, as well as an observation deck on top. Today, the Kiosk serves as a symbol of St Kilda, which is a place for relaxation, romance and seaside fun.
Pier Rd, St Kilda, VIC, 3182, Australia