In sights to see in Melbourne guide, you can read information about Flemington Racecourse of Melbourne, Victoria, Australia.
Flemington Racecourse is a popular racing venue in Melbourne, Victoria, Australia. It opened in March 1840 and has been hosting Australia's most famous Thoroughbred horse race – the Melbourne Cup. The racecourse also hosts major races in the country such as Victoria Derby, Lightning Stakes, VRC Oaks, Australian Cup, Newmarket Handicap, and Mackinnon Stakes.
Flemington Racecourse, with a 120,000-crowd capacity and three grandstands, is an Australian National Heritage listed site since 7 November 2006. It was also added to the Victorian Heritage Register. The racecourse is currently owned by the Victoria Racing Club.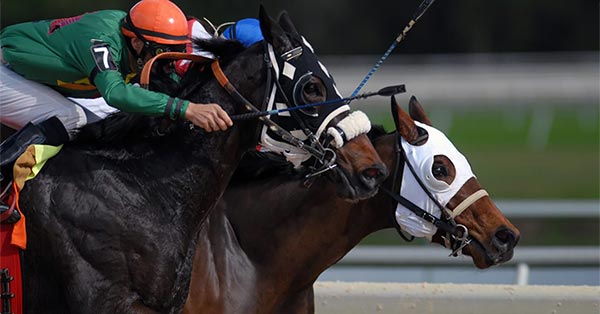 What to See in the
Racecourse
Aside from the massive racetrack, Flemington Racecourse boasts of several historical features and landmarks. These can be found on display in certain areas of the property.
Phar Lap Statue
Phar Lap is a famous and most beloved racehorse in the history of Australia. Known as "The Red Terror", he won the 1930 Melbourne Cup and other 37 races despite carrying enormous weights. He died in 1931, 16 days after winning one of the world's richest races at Agua Caliente in America due to colic attack.
To commemorate the racehorse's achievements, the VRC commissioned a bronze statue of Phar Lap by renowned sculptor Peter Corlett in 1988. The statue is 10 per cent larger than Phar Lap himself and stands in front of the Flemington Heritage Centre.
The Birdcage Enclosure
The Birdcage Enclosure is an exclusive marquee enclosure next to the horse stalls. It is usually open during the Melbourne Cup Carnival. Entry to the enclosure requires an additional charge making it an exclusive place for elegant racegoers.
Clerks of the Course
Clerks of the Course are traditional horseracing officials who maintain order among the racers before and after a racing event. They also respond to emergencies that occur on track. To be a clerk, one has to be an accomplished rider, calm and daring. They wear traditional red hunting jackets and mount majestic grey horses.
On the other hand, these grey horses are former racehorses selected for their calm behaviour. They also have received formal retraining to perform the role.
Carbine's Stall
Carbine was Phar Lap's great-great-grandfather. He was also one of Australia's greatest racehorses. He raced in a huge field with 39 runners and won the 1890 Melbourne Cup. Later in his career, he was sent to England and sired great horses who would be winners of the English Derby.
To honour this great racehorse, the VRC decided in 1990 to preserve the wooden stall that used to house Carbine.
The Mounting Yard
Flemington's Mounting Yard, relocated in front of the former Member's Stand in the 1920s, was the area where runners enter and exit the track. This area was expanded twice its size in the 1990s and the ornate iron arch was installed in 1995. A tunnel that leads to the horse stalls were, then, added in 2007.
The Committee Room
The Committee Room is a meeting place located at the heart of Flemington for Club Directors and distinguished guests from the different parts of the world. in 1985, it was relocated to its current position, which used to be the "Link Stand" and the "Prince of Wales Stand". It was partially renovated in 2007.
The Hill Stand
The Hill Stand is four-tiered grandstand that's worth $8.5 million. It was built in 1977 and is one of Flemington's three grandstands. Many racegoers regard this place as the best place to watch the horseraces as it offers a natural vantage point. The Hill Stand is open to the public and it has facilities such as bookmakers, tote, restaurants and bars.
History of Racing Murals
Inside the Hill Stand, seven impressive murals depicting the history of horseracing can be seen. The mural shows detailed landscapes, scenes and portraits of horsing personalities with their racehorses. Painted by renowned Australian artist Harold Freedman and his studio assistants, it was commissioned for the Australian bicentenary and was completed in at the end of 1988.
Venues and Facilities
Aside from horse racing, Flemington Racecourse also has facilities and venues to host different events. The available spaces for rent range from small break-out areas, world-class restaurants, to the expansive Flemington grounds. All these areas are equipped with audio-visual facilities and there is staff available to help out during the events.
The Roof Garden
This is an indoor event room located at the top of the Club Stand. It has a magnificent view of the Melbourne city skyline ideal for events like weddings, cocktail parties, gala dinners and awards nights. It has a stage and a dancefloor and has a maximum capacity of 1,721 people when the balcony is included.
G.H. Mumm Champagne Bar
This champagne bar is a stylish, luxurious indoor events room. It comes with an impressive LCD seamless curved video wall making it perfect for product launches, workshops and elegant cocktail parties. This events room has a maximum capacity of 760 people.
The Lobby and Surrounds
The Lobby is an indoor event space known for its magnificent grand staircase. Cocktail parties, family days, pre-event drinks and canapes are best held in this area. The Lobby can hold up to 650 people for cocktail parties and 120 people for theatre conferences. When front lawns and bars are used, it can hold an unlimited number of people.
The Front Lawn
The Front Lawn is a 23,000-square-metre outdoor event space surrounded by the world famous Flemington Rose Gardens. This picturesque area with manicured garden beds is perfect for events like weddings, family days, corporate event, and festivals. It comes with multiple food & beverage outlets in an under-cover area.
The Nursery
The Nursery is a 47,000-square-metre outdoor space ideal for large-scale events. With flat grass and asphalt paths for easy access, it has a maximum capacity of 20,000 people depending on the event structure. This venue is the best place to hire for concerts, lifestyle events and Christmas parties.
Flemington Grounds
The Flemington Grounds is an outdoor, multipurpose Greenfield event space for music festivals, charity runs and car launches. With car parks, grandstands and internal roadways, the entire ground has a maximum capacity of 60,000 people. Some of the most iconic events that were held here were the Emirates Melbourne Cup Carnival, Future Music Festival and Cirque De Soleil.