Sydney's Leading Vehicle Covid Disinfection Services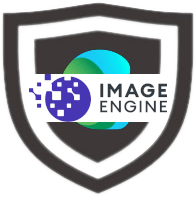 CERTIFIED Vehicle / Truck / Car COVID Cleaning Services.
Whether you're a professional driver or simply drive far and wide for work or leisure, chances are you may occasionally worry that your vehicle has been exposed to the Covid virus.
Or worse, you know it has because a confirmed case was in or around your vehicle.
In either scenario, you're likely to be looking for a reliable vehicle Covid cleaning service right now. Thankfully, you've found one. The team of experts Covid cleaners at Clean Group have the knowledge and experience of infection control and decontamination methods to get you and your vehicle back on the road in no time!
Our team of professional Covid cleaners know everything there is to know about cleaning and decontaminating every type of automotive vehicle, including cars, utes, SUVs, vans, trucks, and buses of all sizes and configurations.
Get a Free Onsite Quote
Choose the Vehicle COVID Cleaning Experts
Don't settle for second-best - it's not worth the risk to yourself or your passengers. Clean Group's expertise in cleaning and decontaminating private and commercial vehicles is second to none.
Clean Group's vehicle Covid cleaning service has a 100% satisfaction guarantee.
Our complete disinfection process complies with NSW Health and Safety guidelines.
Our highly-trained Covid cleaners are experts in infection control and deep cleaning.
The hospital-grade disinfectants we use are proven to be 100% effective against Covid.
Our Electrostatic Virus Shield disinfection technique ensures total vehicle coverage.
We provide certification to confirm your vehicle has been effectively sanitised.
We provide same-day service and free quotes to vehicle owners all over Sydney.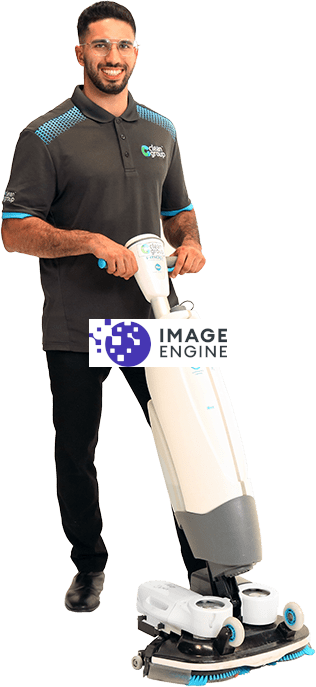 What Does Vehicle COVID Cleaning Involve?
The Clean Group Covid cleaning service comprises two stages to effective cleaning, sanitisation and disinfection:
Stage 1: Standard Vehicle Cleaning - The first stage is a standard professional clean of the vehicle both internally and externally to properly remove dirt, oil, grease, insects and other foreign matter.
Stage 2: Professional Decontamination and Sanitisation - The second stage involves a professional sanitisation and disinfection process to effectively eradicate all traces of coronavirus and other pathogens. Our cleaners pay extra attention to high touchpoint surfaces, including the dashboard controls, seats and their controls, door handles, window controls, steering wheels, wiper and indicator controls, seat belts and the boot. External surfaces such as the wheels, undercarriage and the engine bay are also covered.
Clean Group's comprehensive vehicle Covid cleaning service eliminates up to 99.99% of Covid virus from your car, van, bus or truck, and also provides ongoing protection against Covid contamination.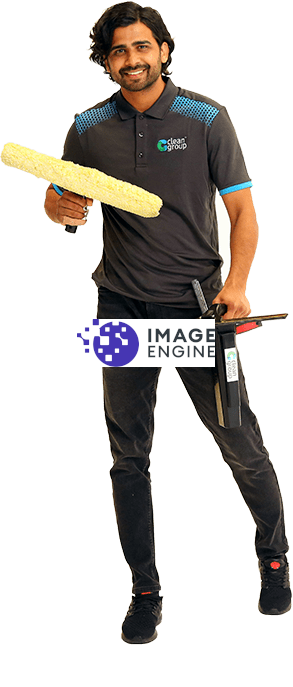 Electrostatic Virus Shield Disinfection - How Effective Is It?
Our proprietary Electrostatic Virus Shield Disinfection technique is one of the most effective methods of ensuring the sanitiser particles (that do the heavy lifting when it comes to disinfecting) are able to reach and cover every surface in or on the vehicle that could be harbouring Covid virus traces.
We know that coronavirus variants such as the Delta variant are able to survive on many surfaces for at least a few hours and as many as several days, depending on environmental conditions such as temperature and humidity. This is why we use the latest technology available to guarantee your vehicle is completely free from Covid infection.
Our advanced electrostatic sprayers project their electrically charged sanitiser particles onto all surfaces inside and outside the vehicle. The sanitiser particles are able to bond to each and every surface, including those annoyingly hard-to-reach gaps and areas found in every car, van or truck, such as under head-rests, behind handles, and inside air vents.
When is Precautionary Vehicle Covid Cleaning Recommended?
Any vehicle or driver that is exposed to high volumes of people such as passengers, workers or customers in a Covid-ravaged area such as Sydney, is a good candidate for regular precautionary Covid cleaning.
Clean Group's advanced cleaning process ensures ongoing protection for your vehicle.
Our cleaners are trained in infection control and how to maintain it in any vehicle.
Our service includes a professional clean followed by complete vehicle sanitisation.
Extra attention is paid to high-touch surfaces such as handles, controls and seat belts.
Our hospital-grade disinfectants and cleaning products are safe for the environment.
Our service gives vehicle owners and drivers an affordable Covid cleaning solution.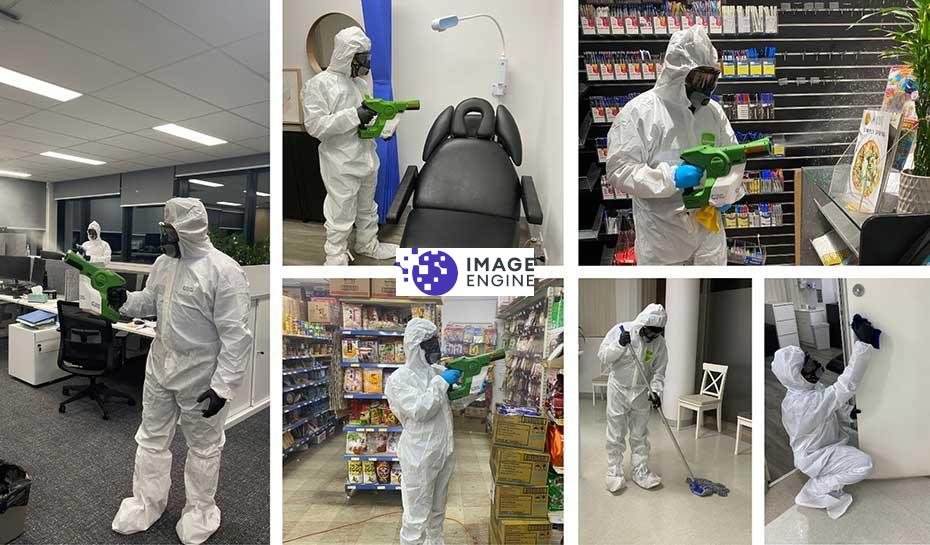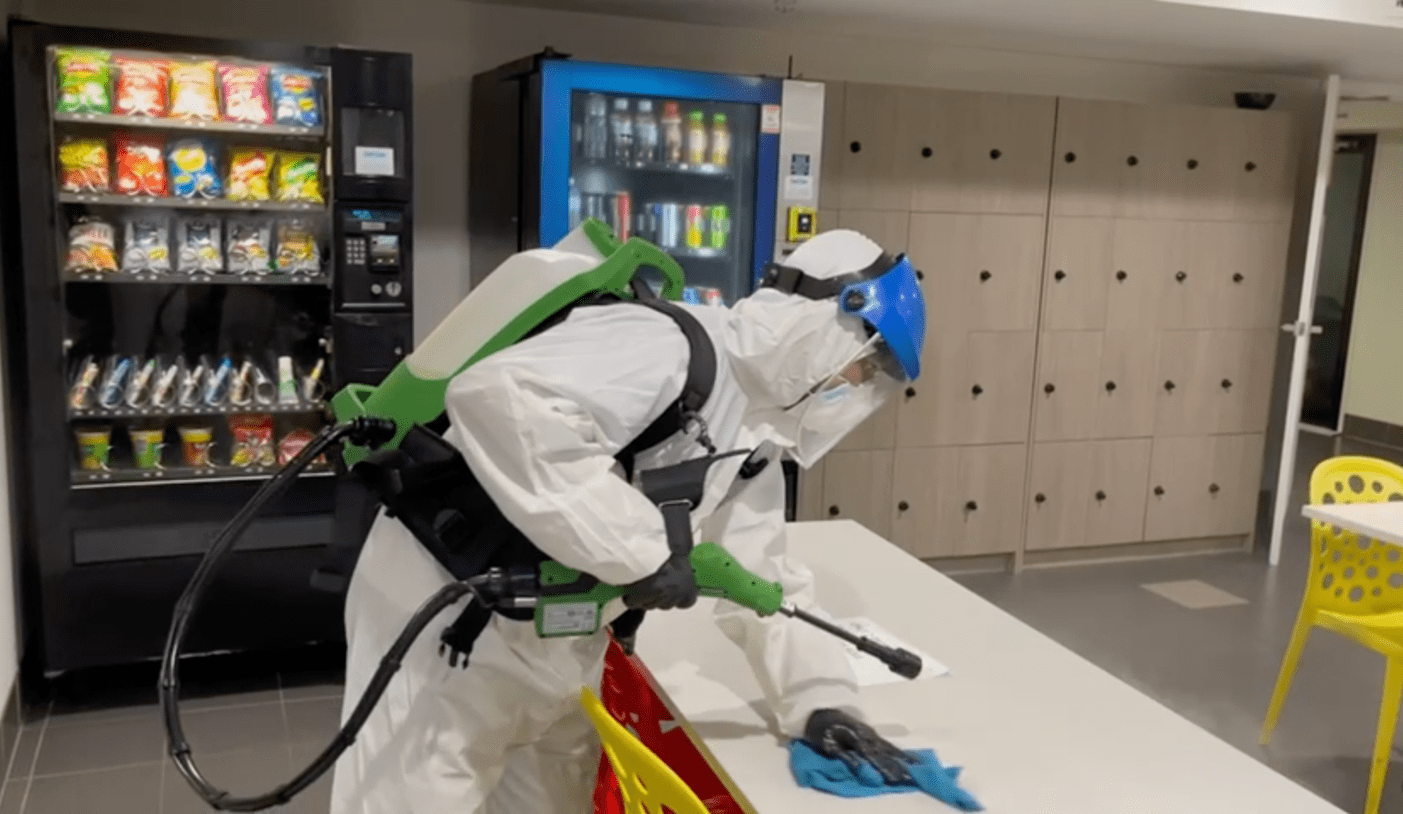 Don't Get Overtaken By Covid!
The roads are dangerous enough as it is. Don't let Covid add to the stress.
Call, email or chat with our friendly customer service team to book a same-day Covid clean or get a fast and easy free quote.
Clean Group's vehicle Covid cleaning service is available 24/7 anywhere in Greater Sydney.
Get a Free Quote