Sydney's Leading Gym COVID Disinfection
Complete Gym COVID Cleaning Services
with Certification
Leave Your Worries to Experts!!
Proper covid cleaning is also needed in places where people gain confidence and self-esteem, especially about their health and body. Dedicated Covid-19 cleaning at Gymnasiums or Gyms is covered under our Gym Covid Cleaning Services in Sydney. Gyms do have many high-touch surfaces and during this pandemic period, even when gyms are not running at full efficiency the Gym COVID Cleaning is one service that is highly suggested by health experts.
Clean Group is one of the finest commercial cleaning companies in NSW, Australia. The company has been actively catering to all the cleaning needs of gyms located in and around Sydney for the last 20 years. In all these years the company has been committed to providing the highest standard of cleaning and infection control and the experience helped us to maintain the same even during this pandemic situation.
We have a team of highly trained cleaners who have years of practical experience in cleaning. Due to the high demand for our COVID-19 cleaning services, our team is working round the clock to provide emergency decontamination and precautionary COVID cleaning services for gyms and other fitness centers in Sydney.
Get a Free Onsite Quote
Helping Gyms and Fitness Centers for over 20 years
A gym is a place where sweat creates ideal moisture conditions for mold, germs, bacteria, and viruses. Without proper and regular cleaning these places are prone to the spread of COVID-19 infection.
Combination of highly trained cleaners from Clean Group; top-notch cleaning equipment, tools, and machinery; government-approved disinfectants and cleaning products; along with years of experience, our Covid-19 cleaning services become a barricade between virus and gym-goers.
Each of our COVID-19 cleaners is trained in infection control principles.
We have all the latest cleaning equipment, machinery, tools, and stuff.
Our cleaning and disinfection process is in accordance with the NSW Department of Health guidelines.
We only use TGA-approved hospital-grade disinfectants that are proven to be effective against COVID-19.
Our cleaners will wear all the safety gear or protection kits. Each of our cleaners will use a PPE kit along with gloves, a mask, and a face shield.
These disinfectants and cleaning products are environmentally friendly. Most of the time for cleaning we use hot water with detergent or cleaning compounds which is not harmful to the environment and nature.
Our electrostatic virus shield disinfection method effectively makes every surface virus-free.
Our COVID cleaning services are backed by iron-clad with a 100% guarantee.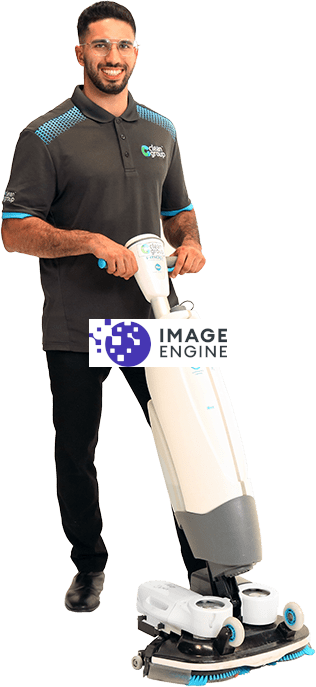 How Comprehensive Are Gym COVID Cleaning Services?
Clean Group's gym cleaning service is a combination of regular cleaning, deep cleaning, sanitizing, disinfecting, and certification services. It is done in 3 stages.
Professional CleaningIt is the first stage of Covid-19 Cleaning. Cleaners will conduct regular and deep cleaning of the complete area within the facility. They will clean each and every corner, surface, and all the fitness equipment.
Disinfection and SanitisationThe second phase of our Gym Covid cleaning includes disinfecting or sanitizing all the equipment, cabinets, chairs and benches, bins, etc. They will use sanitizing/ disinfecting wipes and spray machines to disinfect all the surfaces.
CertificationClean Group was probably the first professional company that had added certification in their Covid-19 services. So commercial places including gyms, health care centers, offices can leverage the best Covid-19 cleaning service from Clean Group and they will have the certification after completion of the cleaning work.
CertificationClean Group was probably the first professional company that had added certification in their Covid-19 services. So commercial places including gyms, health care centers, offices can leverage the best Covid-19 cleaning service from Clean Group and they will have the certification after completion of the cleaning work.
The SARS-CoV-2 virus is responsible for Covid-19 disease and it spreads through tiny droplets or high touch surfaces. Clean Group Gym Covid cleaning process not only eliminates some of the most dangerous viruses, bacterias, and other germs /pathogens but also provides continuous protection against the spread of infection in your gym, meditation center, health care center, and more.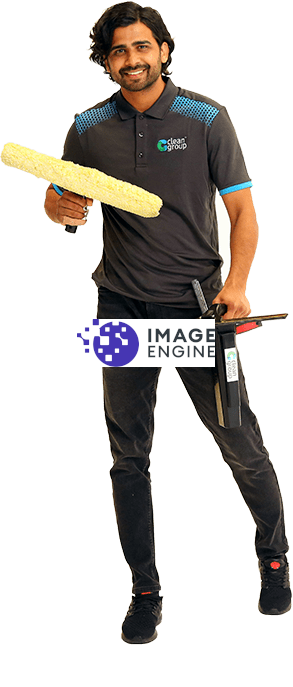 Electrostatic Virus Shield Disinfection - Covid Killer
Unlike most working environments, many areas inside gyms and meditation centers or other similar premises must be kept clean. Not just clean effectively disinfectant on a regular basis. In all those years of journey, the Clean Group's think tank has developed methods to quickly decontaminate and sanitize just about any commercial or private premises or even vehicle.
We provide the gym Covid-19 cleaning services by keeping our Electrostatic VirusShield disinfection technology on priority. It is one of the most effective and economical ways to consistently and reliably clean and sanitize gym premises and equipment.
Our combination of the advanced electrostatic sprayer and highly efficient virus-killing hospital-grade sanitizing solution enables our COVID cleaning teams to make the area completely virus-free. Sanitizer particles which get electrically charged are able to wrap themselves around each and every contaminated/non-contaminated surface.
Get a Free Onsite Quote
Precautionary covid cleaning service for Keeping your Gym Covid free
Since gyms are places where people go to burn fat and make the body and muscles stronger they do a lot of physical activity there. If someone gets infected with the virus, their body can become the carrier of virus particles, which can be released into bodily fluids – such as Coughing, sweating, and sneezing - or skin rash, or even touching surfaces.
These places are at high risk of spreading viruses and germs. That's why many gym owners try to maintain a higher level of hygiene. However, with local cleaners it is not an easy task, that's why many gym owners in and around Sydney hired us especially for maintaining the higher standard of cleaning, especially for Gym Covid cleaning.
Our precautionary gym Covid cleaning from Clean Group will make sure that all the viruses and germs stay away from your premises for as long as possible.
Extensive cleaning is followed by complete decontamination and sanitization process.
Each and every COVID cleaner is trained in proper infection control methods.
Our infection control specialists wear proper PPE kits, gloves, masks, face shields and use hospital-grade disinfectants.
Clean Group has the best-in-the-market equipment, tools, and products.
We pay extra attention to high-touched surfaces.
We use only eco-friendly cleaning products, which are already approved by NSW Health and TGA.
Our precautionary COVID-19 gym cleaning service minimizes the chances of spreading infection.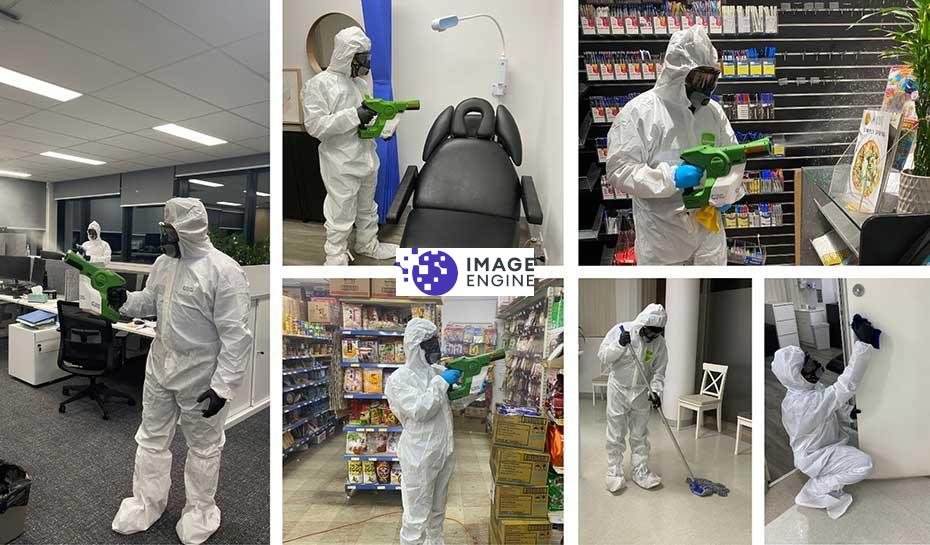 Make your customers fit but also protect them from COVID-19
We are just a call away, make a call at 1300141946, and our representative will discuss your gym covid cleaning requirements or directly book a free inspection. Clean Group's Gym COVID cleaning services are available 24/7 to fit your hours of operation.