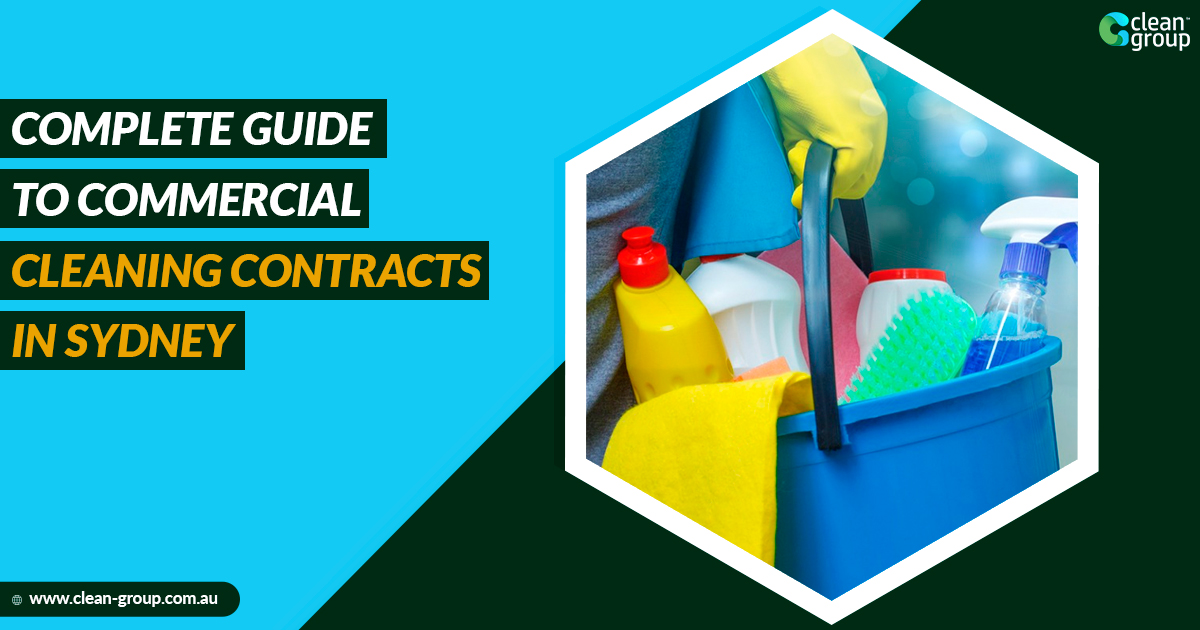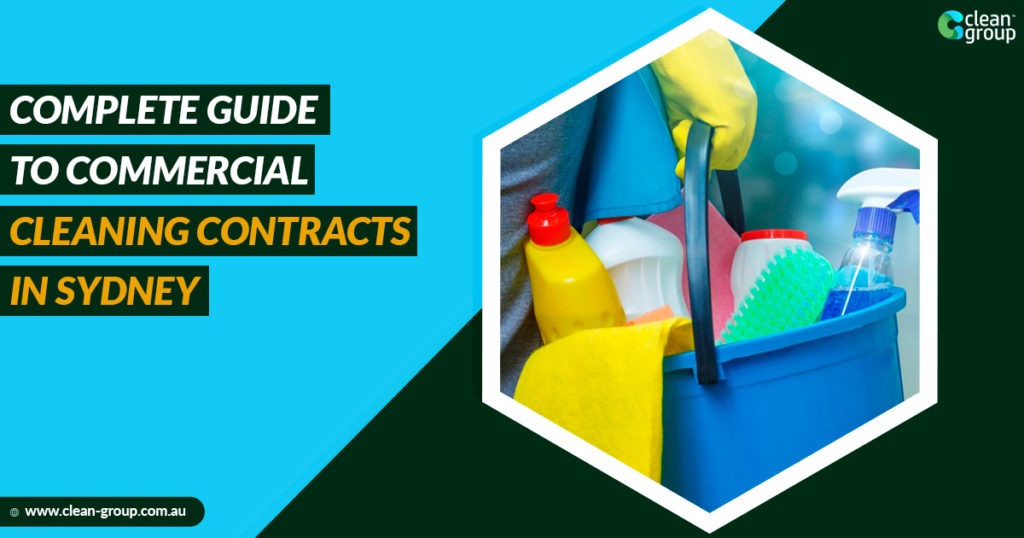 If you have started a cleaning business, you may be looking to boost your revenue by securing commercial cleaning contracts. Obtaining loyal repeat customers is the best way to keep your business from falling under.
While securing cleaning contracts may seem challenging, it isn't as hard as you think. The truth is that most cleaning companies work on a contract basis. This is because it is a more secure way to keep the business running without having to go out constantly looking for new clients. Cleaning service contracts often involve major clients such as schools, banks, offices, and hotels.
However, before you start to look for new contracts, it is vital to establish yourself first as a trusted brand and get the word out. In this way, people can get to know about the business and the services it has to offer. The truth is that no major company or organization is willing to hire a cleaning business they have not heard about. Here is the complete guide to securing new cleaning contracts.
1. Make Sure Your Team Is Ready to Take on New Business
Cleaning services are no new venture, and businesses have been around for years building a network of loyal clientele. To gain a competitive advantage over other companies as a newcomer to the industry, it is essential to ensure that your team is trained and ready to take on work from larger organizations.
Teach your employees to become dependable professional cleaners who you can count on to represent your brand wherever they are. Ensure that you give what your competitors do. Consider how to provide specialized services that only your firm can provide, so you can stand out from the competition.
Customers only grant cleaning contracts to companies that provide outstanding cleaning services and give them better good value for money.
2. Establish Your Cleaning Business Brand
If you haven't already done so, one of the first essential steps to succeeding in the industry is establishing an effective brand. Strong branding is vital because it helps prospective clients recognize your company among the many others.
The stronger the branding, the more likely your company is to stand out from the crowd and have potential clients remember your cleaning business. It may help to employ a branding expert to build a professional brand.
Here are some of the elements that are involved in building and establishing a strong brand:
Conduct Cleaning Services Research
Whether you are a newcomer to the industry or have been in the cleaning business for a long time, you might have to chase large customers aggressively to obtain cleaning contracts.
Find Out Who Your Target Market Is
The first thing any business owner must do when establishing their brand is conduct market research to investigate the various business opportunities available. This could involve contacting schools, banks, and other organizations to determine whether they would be interested in switching over to a new service provider.
You can start small with shops and offices around your area first, before tackling larger corporations. This is essential because it gives you an idea of who your target audience is, which is vital when establishing a brand. Once you know who your target market is, the next step is to determine who your competitors are.
Identify Your Competitors
A simple Google search of cleaning services in your area can help you determine who your competitors are. Go onto their websites and note how they have designed their brands, what services they offer, and what they specialize in. This information is essential to help you stand out from the crowd when setting up your brand.
Eavesdrop on What Prospective Clients Are Saying
Observing interactions between clients and competitors through online public forums could help you understand what they are most interested in or concerned about. An example of this is the safety measures commercial cleaning companies have in place to mitigate the risks associated with cleaning amidst a global pandemic.
Obtaining this information could help you prepare yourself and your business for these questions, and provide answers to these questions on your website, so prospective clients can hear what they want to hear before even asking the question.
Find an Area to Specialize In
Because the cleaning industry is so saturated, finding a niche or specialty could set you apart from the rest. Your specialty need not have anything to do with the actual cleaning either but could involve cleaning a particular place or location.
While every cleaning company should offer general cleaning services, specializing in bank cleaning or office cleaning could be what scores your cleaning business contracts with those large organizations.
Specializing in one area also makes it a lot easier to find jobs, as you can narrow down your target market and concentrate on obtaining a cleaning contract from specific organizations.
You could also find other ways to make your cleaning business stand out from the crowd by offering 24-hour service or switching to organic cleaning agents for an eco-friendly cleaning business. The more unique and relevant your approach, the better.
Establish an Identity
This involves creating a compelling business name, an eye-catching logo, and possibly a tagline to help prospective clients remember your cleaning business. You may need the help of a professional to do this, as it would need to be professional, yet captivating at the same time.
Create a Compelling Website
Because we live in a digital age, any business that wants to be successful must have a fully functional website, because the best way for a potential client to find out more about your cleaning business is by searching for it online.
Your cleaning services website must provide contact information so that potential clients can contact you for more information.
It must also include a list of the cleaning services your cleaning business offers. To increase your online presence, it is advisable to invest in online marketing strategies (but more on that later).
3. Employ Marketing Strategies to Attract Potential Clients
Marketing is essential to get the word out about your company, especially if you are a newcomer to the cleaning industry. No client is going to hire a commercial cleaning company that they have never heard of, so it is imperative to get the word out.
There are two main strategies that you can employ, namely online marketing strategies and traditional marketing strategies.
Online Marketing for Your Cleaning Business
You may not realize it, but online marketing involves a lot more than just setting up a company website. Getting that business to rank at the top of search queries (known as search engine optimization or SEO) is the best way to boost your revenue through online marketing, and reaching your target audience through digital platforms could make a world of difference.
SEO
Optimizing your website and its pages can help Google identify your website as valuable, which allows it to rank higher in search results when a potential client searches for commercial cleaning companies. This can be accomplished in a number of ways, and if you are unfamiliar with SEO, it may be helpful to enlist the help of a marketing company to help you improve your online presence.
Some of the most popular ways to do this are by providing readers with optimized content that focuses on adding keywords or key phrases to help your web pages rank better. Linking to other sites is also a great way to improve your search engine ranking, as is including blog posts that discuss cleaning services-related content.
Social Media
Social media platforms such as Facebook, Instagram, LinkedIn, and Twitter are great ways to advertise a business. Most potential clients are spending a great deal of time on social media, so reaching out to them through social media could be a great way to get you seen and heard.
Google Ads
Another powerful tool for improving a business's online presence is Google ads. When a user searches for cleaning companies, Google ads can help your business stand out by displaying your cleaning services advertisement at the top of the page. Google ads can be costly though, which is something to keep in mind.
Traditional Marketing Strategies
A commercial cleaning company can still benefit greatly from traditional marketing strategies. However, it is advisable to employ these methods in conjunction with online marketing strategies. Here are a few traditional strategies to help you secure cleaning contracts.
Partner with Other Companies
Joining forces with other organizations that are not directly linked to cleaning services, such as real estate companies, can be a great way to receive constant work. Every time there is a new house to put onto the market, the estate agents can contact you to get the property cleaned before an open house. This is the ideal way for small businesses to grow and gain the confidence to take on larger cleaning contracts.
Set Up a Referral Program
Word of mouth and referrals from happy customers can be an effective way to secure a new cleaning contract. Offering incentives for referrals can have a two-fold benefit, as it encourages past clients to return, and helps you obtain new customers or cleaning contracts.
Customers that have been referred through someone they know are more likely to trust you, as opposed to a new client who found you through a Google search.
Incentives could include discounts on a future job, a free cleaning service or product, or whatever best suits your business.
Reach Out to Potential Clients
Sometimes the best way to get clients to know about your business is to reach out to them through a friendly phone call or a quick visit to drop off a business card. You can also forward a cleaning services business proposal if you know that a client is currently searching for a new commercial cleaning company.
Aim to Exceed Expectations
The best way to secure new commercial cleaning contracts and to obtain a following of loyal customers is by always exceeding the client's expectations.
A company that exceeds the expectations of its clients is more likely to receive recommendations and earn a good reputation in the cleaning industry. Many cleaning companies lose their contracts with large corporations because they fail to deliver on their promises.
4. Turn the Verbal Agreement Into a Cleaning Contract
Once you have successfully engaged the client and they have agreed to offer you a cleaning contract, following the correct steps to secure that contract is essential. Often, clients make a verbal agreement, but later change their minds when a competitor approaches them with a better offer.
To prevent losing a cleaning contract, it is essential to take the appropriate steps to avoid letting any commercial cleaning contracts slip through your fingers.
Prepare for the Meeting
If a client invites you for a meeting, it means that they have shown interest in your business, so the last step to sealing the deal on that commercial cleaning contract could be simply performing well in the meeting.
To ensure that you are adequately prepared, ensure that you have printed out all the relevant documents ahead of time and compose a compelling pitch to hook your audience, assuring them of your capability. It may be a good idea to practice delivering your pitch to someone else first before presenting it at the meeting.
Be sure to dress professionally for the meeting to create a good impression about your cleaning services company and to have a portfolio of your previous work on hand. This portfolio must include a list of any prior customers who can testify to your company's reliability.
You must include some relevant clients on this list, as this is more likely to reassure your prospective client of your ability to perform well in that particular environment. Some examples include bank cleaning and office cleaning. If you are applying for a contract in those environments, aim to emphasize relevant experience in a bank or office setting.
Seal the Deal with a Written Contract
Business owners must take great care when preparing the associated paperwork that accompanies cleaning contracts. Ensure that the documents include all the cleaning tasks that your business must complete regularly.
If you successfully secure a commercial cleaning contract, the work has only just begun. Be sure to deliver outstanding service to avoid losing your new client, like many cleaning companies who start strong and become complacent over time.
Often, clients are the ones who compile commercial cleaning contracts, especially if it is a large organization. However, for small businesses, you may need to compile these office cleaning contracts on your own.
Here are a few essential elements of written commercial cleaning contracts to help you get started:
Contract title. The document must include a title such as "Service Agreement" or "Commercial Cleaning Contract" at the very top.
Other important details. Cleaning contracts are formal documents, so they must include the particulars of both the client and the business. This information should be beneath the title.
The terms of service. Listing the terms of service is vital when drawing up cleaning contracts. This involves listing the exact services you are to provide for the client.
Supplies. The supplies section of a contract lets the client know the details of exactly what supplies you intend to use, and which supplies the client must provide you with.
Rules of termination. This section discusses how the contract can be terminated, either through verbal consent or through written termination.
Rates and compensation. Both parties must understand how your cleaning business is to be compensated and what rates you have agreed on. If you have agreed on an hourly rate, then the hourly rate must be clearly stated on the contract.
Other procedures. Include a list of procedures that your business can follow in the event that something goes wrong or breaks.
Once your written contract has been prepared and checked thoroughly for errors, both parties must sign the agreement to formalize the contract. If you are having trouble drawing up this contract, you should contact a professional who can help draw up the contract on your behalf.
Manage Cleaners Effectively
Good business practice involves caring for and training your employees to ensure that they give their best. Cleaners are the heart and soul of a cleaning business, and without dedicated, well-trained cleaners, your business is headed for failure.
You may not always be at the job site, so it is important to employ teams of workers that are professional and can work independently. Be clear about what is expected of them and put measures in place to ensure that they are conducting their duties as requested by the client.
An example is if the client asks for a particular area to be cleaned with a specific kind of cleaning agent. It is essential to communicate this effectively to your employees, and it may be helpful to use checklists to help keep track of the jobs that have been completed, and by whom.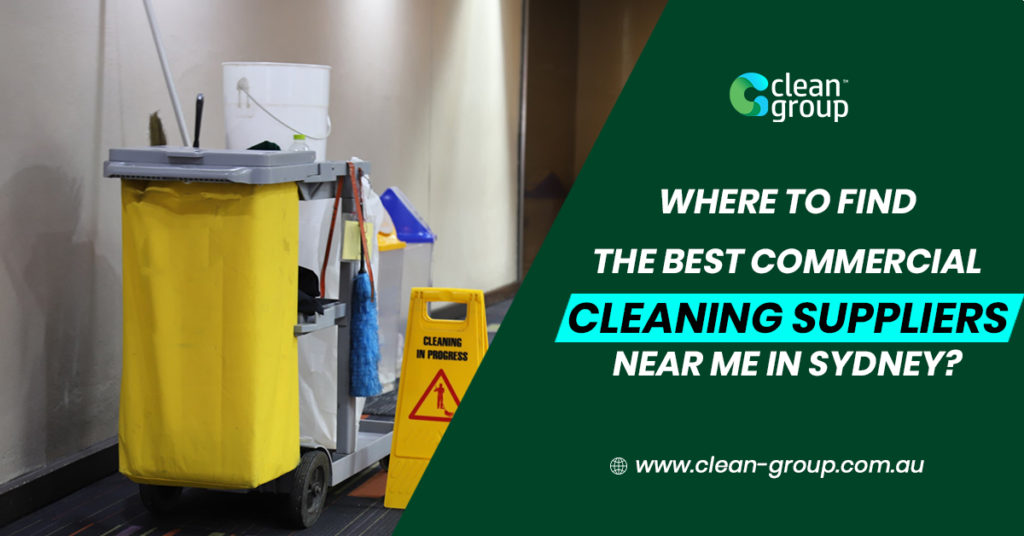 The Bottom Line
Obtaining cleaning contracts is a sure way to ensure that your cleaning business receives regular work to keep it afloat. Creating an effective team, establishing a professional brand, and investing time and money into effective advertising strategies are sure ways to help your business land a new commercial cleaning contract.
With the right plan and the proper dedication and focus, you can turn your small business into one of the most sought-after cleaning businesses in the industry.