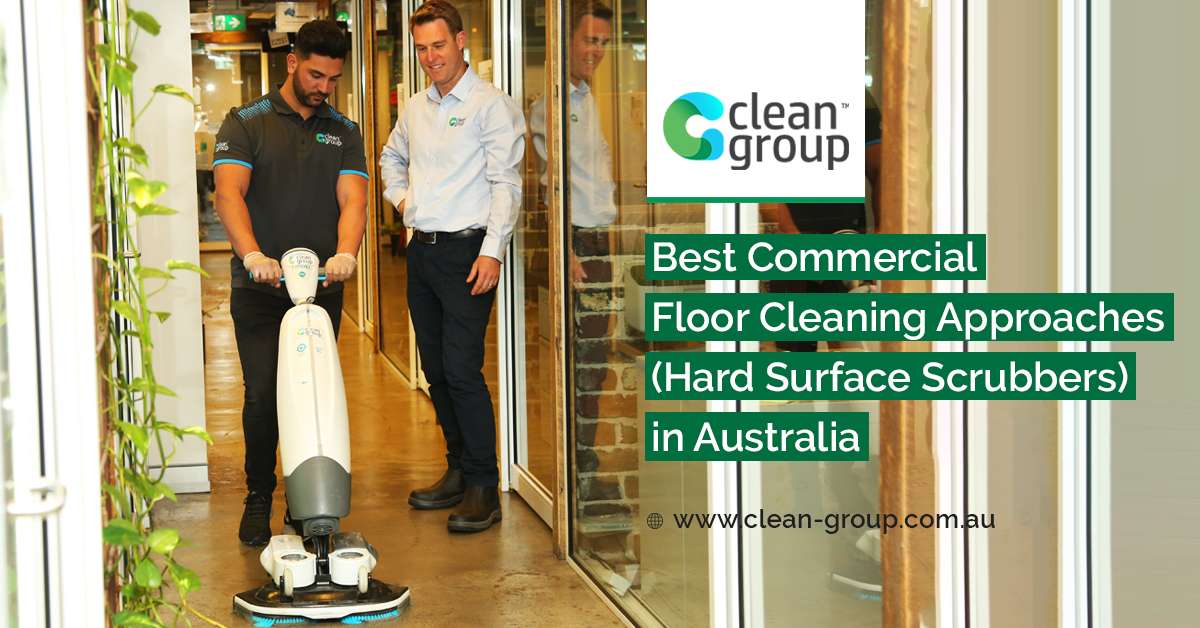 Floors are the shining glory of a business. We all know that floors are expensive. It deserves proper care if you want to maximize your investment. Join us as we talk about the different cleaning approaches that we practice in commercial floor cleaning.
We promise to impart knowledge to you that you have not learned before. These are practical procedures that you will surely benefit from.
Top 4 Commercial Floor Cleaning Approaches
Dry Mopping
Start by preparing all materials needed like a dry mop, dustpan, and brush. The brush can be used in picking up large trash items.
Clear the floor from any large debris and trash.
Take a dry mop stick if you will start dry mopping the floors. The commercial cleaner needs to hold the stick in an angle of forty-five degrees and push it straight ahead. He should check if the mop is already soiled and he mops across the floor area. He should change the mop head if required.
He will take the collected dust and debris by using a dustpan.
Wet Mopping
You will need to prepare the cleaning solution, wet mop with a mop bucket, and wet floor signage.
Place the wet floor sign before you start a commercial floor cleaning.
Fill in the mop bucket with water and a cleaning solution.
Dip the wet mop head in the cleaning solution, rinse it, and wring it out.
Hold the mop at forty-five degrees and proceed with mopping the floor.
Pay attention to the corners.
Wash and rinse the soiled mop
Floor Scrubbing
Prepare the floor cleaning machine, scrubber head, scrubbing pads, hand pad, and duster.
Check the floor machine's condition before using it. Look and see if there are exposed wires.
Remove the furniture and clear the floor surface as much as you can before starting the job.
Put water in the machine tank and add your preferred cleaning solution.
As you begin the process, you have to make sure that the power cord is placed on your shoulder.
Move the machine in a zigzag pattern. Make sure to overlap on each pass to ensure that the entire floor is covered.
Use a hand pad and duster so scrub corners and other areas that are not accessible to the floor machine.
Dry the floor surface by sucking up the water with the wet vacuum.
After sucking the floor dry, wet mop the floor one last pass.
Floor Finishing
Ensure that you have the commercial floor cleaning machine, buffing head, buffing pads, buffer cleaning chemical,
Place the buffing head to the floor cleaning machine.
Spray the buffer cleaning chemical on the floor surface. You need to choose the appropriate cleaning chemical depending on the floor material.
Drive the machine in a zigzag pattern overlapping the surface with each pass to ensure that all surfaces are covered.
Regardless of whatever floor cleaning methods you choose for your office/commercial space, you need to inspect your work after you are finished to make sure that you have not missed a spot. Place all the cleaning equipment, tools, and chemicals that you have used during the process back to the custodial room. All cleaning chemicals have to be stored in a cool and dry place. ... read more