Sea World is a popular theme park, marine mammal park and oceanarium in the Gold Coast City of Queensland, Australia. It features animal exhibits, shows and presentations, rides and animal encounters. Through fun and adventure, Sea World aims to promote and educate its visitors on conversation marine and wildlife. The park also rescues and rehabilitate sick, injured and orphaned animals.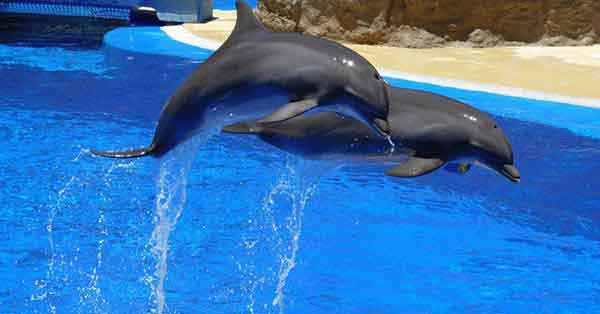 History
Sea World was opened on 30 October 1971. It was founded by Keith Williams in 1923 and was originally known by the name "Surfers Paradise Sky Gardens". The name of the park to Sea World was changed in 1972, as dolphins, marine displays, a swimming pool, and restaurants and shops were introduced. In 1984, Keith Williams sold the park to Pivot Leisure. The new owner, then, built the 400-room Sea World Nara Resort in 1988. Then, finally, in 1993, Warner Bros. and Village Roadshow acquired Sea World, together with Sea World Nara Resort and Pivot's share on Warner Bros. Movie World.
Attractions in the Park
Sea World boasts of a total of 40 attractions, which are grouped into four activities visitors can enjoy. There are exhibits, shows and presentations, rides and animal adventures.
Exhibits
Penguin Encounter
This is an indoor exhibit that features the penguins of Antartica – the King and Gentoo penguins. These penguins are the world's second and the third largest species of penguins. The Penguin Encounter exhibit offers a topside viewing to see penguins playing on the snow, and underwater viewing for penguins taking a deep plunge.
Polar Bear Shores
This exhibit features the largest land carnivore in the world. It has an underwater viewing area where visitors can observe the polar bears as they swim and play underwater.
Ray Reef
The Ray Reef is an outdoor, interactive exhibit where visitors can touch the rays and feed them for a small fee. A live educational presentation is also shown daily every 10:45 am and 3:00 pm.
Shark Bay
This two-level exhibit features the largest man-made lagoon system in the world. It has topside and underwater viewing where spectators can see the park's collection of tropical fish, rays and other sea-bottom dwellers. Its main display is the massive sharks located in the Shark Lagoon. The Shark Bay exhibit also has an interactive touch pool, a snorkel lagoon and a pool full of sharks.
Affinity Dolphin Presentation
This dolphin show is an educational and entertaining presentation at Dolphin Beach. Shows run twice a day at 11:15 am and 3:30 pm. It features 3 of the Park's most popular dolphins, Howe, Raaf and Nudge.
Paw Patrol Goes on Holiday
This is a high-energy show for kids presented at the New Nickelodeon Stage. The shows, which feature Chase and Marshal, are held daily at 11:00 and at 1:45 pm.
Thunder Lake Stunt Show
This is an action-packed stunt show featuring Sun State All-Stars and the Bay City River Rat. These athletes will perform impressively difficult stunts on motorbikes, water ski and more.
Seal Guardians Presentations
This is an educational presentation featuring Professor Swells and his Seal Guardians seal. Together, they will embark on a journey to save Sea Lab One. The shows are held daily at Seal Theatre every 10:15 am and 2:30 pm.
Shark Bay Glass Bottom Boat
Shark Bay Glass Bottom Boat is a water-based adventure that brings visitors to a guided cruise over the Shark Lagoon. The tour will last 15 minutes on a boat cruise to be led by a Marine Education Officer. In this tour, the visitors will have an exclusive view of different types of fish, rays, turtles and sharks through the specialised window on the boat floor.
Penguin Antarctic Adventure
Penguin Antarctic Adventure is a 45-minute, land-based adventure for a memorable encounter with penguins. Visitors can step into a world of ice and interact and touch King and Gentoo penguins. It also includes an exclusive behind the scenes tour of the exhibit, which perfectly mimics the natural Antarctic environment of the penguins.
Shark Encounter Animal Adventure
This is another water-based encounter that lasts for 2 hours, with 20 minutes on the water. It offers an up-close, face-to-face encounter with the world's largest predators, like the Dusky Whaler Shark and Bull Whaler Shark. It also includes feed session in the Shark Lagoon.
Sea World Sky Flyer
The Sea World Sky Flyer is a family ride that soars riders 33 metres above the ground for the breathtaking views of Sea World and the Gold Coast Broadwater. Only visitors who measure 120 cm and higher are allowed to ride the Sky Flyer, while children who are 120 cm – 130 cm high must be accompanied by an adult.
Jet Rescue Coaster
This coaster is a high-speed ride that will bring riders into a sea lion rescue operation. The ride runs 70 kilometres per hour, therefore only riders who are 125 cm to 196 cm are allowed. Riders who measures 125cm – 135cm high must be accompanied by an adult.
Creatures of the Deep
This precinct is an outdoor exhibit that features the large creatures of the deep. This exhibit is easy to find as it is located right at the entrance of the park.
Castaway Bay
This bay is an outdoor interactive adventure playground that houses attractions such as the Castaway Bay Battle Boat Ride, the Sky Fortress and the Sky Climb. Each attraction has its own height requirement for the riders' safety. The Battle Boat Ride's minimum height requirement is 120 cm. While for Sky Climb, the minimum is 120 cm, wherein riders below 140 cm must be accompanied by an adult.
The Reef at Castaway Bay
Known as the largest aquatic adventure zones in Australia, The Reef offers a fun space for kids to play and have fun in the sun. It features fun water cannons, spouts and life-sized animal sculpture that will surely entertain young kids and visitors. It is located right next to Castaway Bay.
Seaworld Dr, Main Beach QLD 4217, Australia