Museum of Brisbane is a multi-awarded museum located on the 3rd level of Brisbane City Hall in Brisbane Central Business District, Australia. Opened in October 2003, the museum features contemporary and historic Brisbane through exhibits, workshops, talks, tours and children's activities. Highly innovative and operating with contemporary international practices make the museum a recipient of some of the most prestigious awards in the country.
These awards include Museums and Galleries National Awards, Queensland Museum and Gallery Achievement Awards, Museums Australia Multimedia and Publications Design Awards and National Trust of Queensland Awards.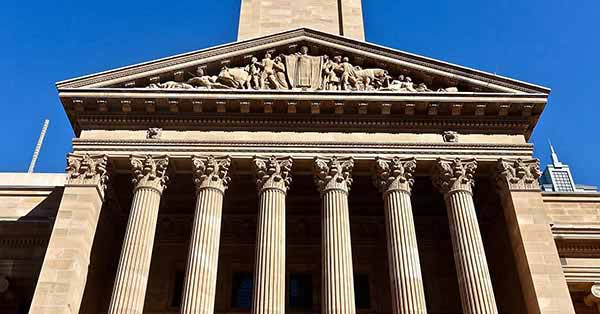 History
The museum has a brief history. It opened in October 2003, replacing the Brisbane City Gallery which opened in 1977. It was located on the City Halls' ground floor causing it to relocate to Ann Street when the City Hall closed down for restoration.
After the redevelopment was completed, the museum reopened in 2013 as an independent, non-profit organisation. It is located on the purpose-built gallery on Level 3 of the City Hall, and is now considered "the jewel in the crown of the revitalised City Hall". Managed by a board of directors chaired by Sallyanne Atkinson, the Museum of Brisbane also offers a great view of the building's two greatest features – the clock tower and the copper dome.
What to Do in the Museum of Brisbane
The entry to the museum is free. Upon entry, visitors have access to the City of Brisbane Collection. There are several exhibitions, as well as free guided tours for those who want to make the most out of their visit.
Take a Tour
City Hall Tours
This is a 45-minute tour provides access to different parts of the building. It is limited to only 20 people per tour and starts at the King George Square foyer and ends at the Museum of Brisbane. Other stops include the Basement and the Signature Wall, the Enoggera Courtyard, the Auditorium, the Lord Mayor's office and Gold Mirror Room, and William Bustard stained glass. Tours can be booked online or by making a call on their hotline.
BADtours+
These are paid tours hosted by Public Art Curator, Beth Jackson. The Fish Lane Tour, in particular, takes visitors to through art-filled laneways, public art sites and design hotspots. It is followed by a taste bud adventure with artisanal food and wine sampling from Brisbane's greatest culinary masters.
Clock Tower Tours
This is a free tour that operates daily and takes visitors up the Brisbane City Hall Clock Tower every 15 minutes. The Tower is 87.47 metres high and it has an observation platform at 64 metres. To get to it, visitors must get on an old, hand-operated lift, which also provides a spectacular bird's-eye view of the city. Booking ahead of time for this tour isn't required as the tour operates on a first come, first served basis.
After Dark Clock Tower Tours
For those opting to see the city view at night, this is the right tour to go to. Like the regular Clock Tower tour, this is free and operates on a first come, first served basis. The tour takes visitors up the Tower every Friday from 5 pm – 7 pm. It is followed by an intimate exhibition viewing and a chance to get special freebies from the museum shop.
Brisbane City Hall Organ and Auditorium Tour
This is a free tour that provides access to heritage-listed Brisbane City Hall Organ designed by Father Henry Willis of Henry Willis and Sons, London. The tour operates from 1:30 pm to 2:15 pm and the visitors are accompanied by a professional organist and guide. Booking for this tour can be done online or by the phone
Museum Highlights Tour
This is a free, no-booking-required, guided tours for those who aren't sure what to see in the museum. Visitors will be joined by an experienced tour guide as they explore current five exhibition spaces and learn about events and workshops they can participate in.
BAD Exhibition Tours
BAD for the Museum of Brisbane stands for Brisbane Art Design. This tour takes visitors to multi-dimensional works by established and emerging Brisbane artists and designers. The tour is free, but registration is required, which can be done through the museum's official website.
New Woman Exhibit
Housed in Gallery 1 and opened daily, this exhibit showcases the works of the most significant and ground-breaking female artists. The artworks featured here range from sculpture, painting and photography. And together, they depict how society's perception of gender, artistic styles and other matters changed over the course of 100 years.
High Rotation Exhibit
This exhibit features the music scene and the world of musical artists, managers, labels and producers, venues and fans in Brisbane. It shares the story of the artists who made it the local scene to the international stage, as well as those who remained local. The exhibit is available for viewing from 30 August 2019 to 19 April 2020.
Perspectives of Brisbane
A permanent installation in the museum, featuring Brisbane's history. The entire exhibit narrates Brisbane's milestones and significant moments through stories, facts, photos and film. These art forms explore seven themes about the traditional owners, convict history, European settlement, the People's Place, the natural environment and the global status of Brisbane.
Aside from tours and exhibitions, the Museum of Brisbane also hold events that visitors can attend and participate in. some of these include the Brisbane Art Design (BAD) Festival, Mother's Day: Family Tree Collage, Mother's Day: Screen Printing Sunday, BADideas: CreativeMornings, and many more.
City Hall, 64 Adelaide St, Brisbane City, QLD 4000, Australia