In this "best places to visit in Brisbane" guide, We are going to show you a detailed guide about Lone Pine Koala Sanctuary, Let's get started.
Lone Pine Koala Sanctuary is an 18-hectare koala sanctuary located in Fig Tree Pocket, Queensland, Australia. It is the first and the largest koala sanctuary in the world. And being so, it serves as home to 130 koalas. as well as to a wide variety of Australian wildlife. The sanctuary operates daily from 9 am to 5 pm, and it offers numerous activities for families and kids to enjoy.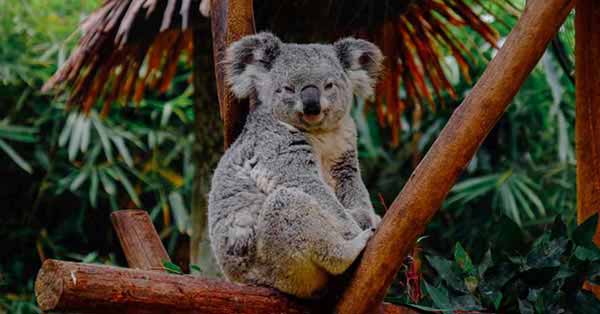 History of the Sanctuary
The land where Lone Pine Koala Sanctuary stands on was first owned by the Clarkson. They used to own 4.6 hectares of the area where they planted a single hoop pine. This lone hoop pine served as the origin of the sanctuary's current name.
Lone Pine Koala Sanctuary first opened in 1927. It was founded by Claude Reid after recognising the need to protect Australia's koalas, which is one of the country's most iconic species, from being culled for the fur trade. The sanctuary was utilised as a safe refuge for orphaned, sick and injured koalas. It became popular overseas during the Second World War after the wife of Douglas MacArthur visited the park to see the Australian animals.
Today, the park serves as one of the primary attractions in Brisbane. It offers a safe and protected space for tourists to see native animals of Australia, connect and interact with them, and learn how to help protect the wildlife and its habitats.
Things to Do in the Sanctuary
The Lone Pine Koala Sanctuary offers numerous fun activities families and friends can enjoy together. There are daily shows being held in the park, wildlife experiences and outdoor and movie screenings.
Enjoy Interactive Shows
The Sheep Dog Show
This show features the Sanctuary's canines together with their skilled sheep dog handlers. Together, they perform sheep herding through several obstacles. They also share information about the history of sheep farming and farm dog training in the country. The show runs thrice a day at 11 am, 1 pm and 3.30 pm.
Free Flight Raptor Show
This show features bird species such as eagles, kites, falcons and owls. It provides the audience with a spectacular demonstration of the Australian birds' flight and hunting abilities. The Free Flight Raptor Show runs twice a day every 10:30 am and 12:30 pm.
Experience the Wildlife
Lone Pine's Wildlife Experiences provides tourists and visitors with an insight into the life of the park keepers. Tourists are treated to 45-minute to full-day experiences with furry, feathery and scaly animals. The wide range of activities includes holding koalas, feeding a platypus, walking with dingos, as well as sunning pythons.
Hand-Feeding Activities
In this activity, tourists are given a close encounter with the park's 150 free-ranging kangaroos wallabies, three emus and colourful lorikeets. Roo food for kangaroos and wallabies are available at the park's General Store for $2 per bag. While the supplement feed for the birds is prepared by the bird keepers.
There are two feeding activities held daily at different times. The Kangaroo and Wallaby Hand-Feeding is from 9 am to 4.30 pm. While the Lorikeet Hand-Feeding is held from 9.45 am to 4 pm.
Be a Junior Keeper / Senior Serpents for a Day
This activity for kids between 5 to 12 years old provides a chance to take on the challenge of being a wildlife keeper on school holidays. The kids will have hands-on experience in animal training, enrichment, handling, cleaning and food preparation. They will also get to handle reptiles, have a photo opportunity with a koala, and watch as the raptors have their training.
This encounter is divided into two age groups. There is the Junior Joeys for kids aged 5 to 8 years old, and the Senior Serpents for kids aged 9 to 12 years old.
Have a Wild Encounter with Koalas
The Wild Encounter Koala is an interactive activity led by a Wildlife Education Officer. It accommodates a maximum of 6 people per group and it starts with a talk about the brief history of the koalas at Lone Pine. It is followed by koala health checking where visitors can learn about koala care. They will also enjoy a koala exhibit while learning about identification and the koalas' individual personalities. The experience ends with a photo opportunity with a special koala at the Main Koala Exhibit.
Go Behind the Scenes
This activity is a 2-hour behind-the-scene experience for visitors aged 12 and up. It provides access to "staff only" and "off-display" areas in the Sanctuary. Accommodating a maximum of six people per group, visitors will get hands-on experience with the several wild animals such as raptors, koalas, dingoes and pythons in reptile rooms, food preparation buildings. They will also get exclusive access to the Platypus HOuse where they can feed the platypodes with a morning snack.
Work with Wildlife
Working with Wildlife experience grants visitors aged 3 to 18 years old behind-the-scenes access to the different departments of Lone Pine. It also includes hands-on experiences and animal training. Visitors can then apply their acquired knowledge in real life animal encounters. They will have the chance to assess the medical conditions, identify mammals and find out what the raptors have for dinner.
Other animal encounters and activities visitors can enjoy include being a Keeper for the Day, Wild Encounters with Dingoes and Wild Encounters with Reptiles.
Take a Tour Around the Sanctuary
Platinum Tours
This tour for visitors aged 12 and up offers an exclusive glimpse into the daily life of an animal keeper. The tour accommodates up to 6 people in a group and allows visitors to be an animal keeper for a day without getting their clothes and hands dirty. They will see how the wildlife is trained, fed and have their daily health checks. There will also be a close encounter and photo opportunity with reptiles, dingoes, raptors and koalas.
Sanctuary Highlights Tour
This tour is a three-hour guided tour that allows visitors to explore the highlights of the Sanctuary. Visitors aged 12 and above will get a "staff only" access to koala exhibits and the Platypus Houses. They will also get priority seating that the Free Flight Raptor Show.
708 Jesmond Rd, Fig Tree Pocket QLD 4069, Australia