After a certain amount of time has passed since you got your air conditioner, its filters are going to begin to fill with dust and bacteria, which may cause the device to consume more energy, stop working or pollute the air. In order to maintain excellent air quality in your home, you must clean the filters periodically.
If you still don't know about commercial cleaning them, just read this quick and straightforward guide to do it with homemade, cheap, and eco-friendly products. Don't miss any detail!
Like other appliances, air conditioners require a routine of cleaning and maintenance to work correctly for a longer time. This is not only a matter of hygiene, but it also benefits your health because by doing this, you ensure good air quality and increase energy efficiency in your home.
That's why, whether you are allergic to dust or not, it is a task that you should perform periodically. This article explains how to clean your air conditioning filters step by step.
The Importance of Cleaning Air Conditioning Filters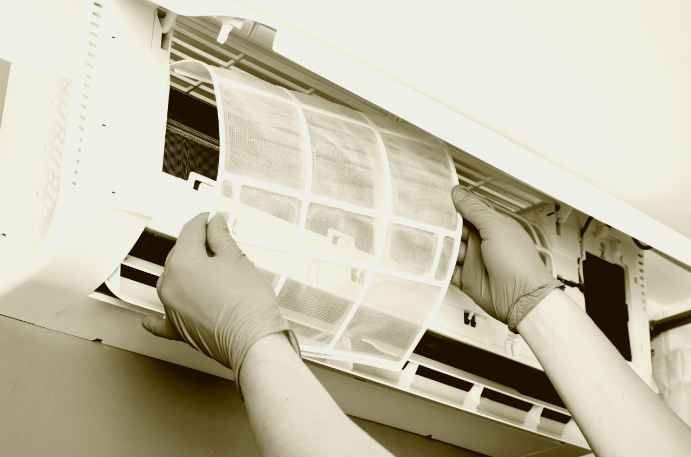 Keeping your air conditioner in tune is important during summer and winter. These are the main advantages of doing so:
You improve the energy efficiency of your home
It reduces the probability of damage, which extends its durability
You avoid bad odours.
Therefore, it is essential to clean the air conditioner's filters to breathe clean air free of viruses and other organisms that can be harmful to your health, improve their performance, and reduce your home's electricity consumption.
However, do you know how often this cleaning should be done? You can generally clean the air conditioning filters before and after prolonged use, for example, at the beginning and end of summer. However, you can clean it before and after winter if you have a heat pump.
How to Clean Split Air Conditioner Filters
In order to clean the air conditioning filters, you need a hand vacuum cleaner, warm or cold water, a microfiber cloth, absorbent paper, antibacterial soap, and white vinegar.
Before cleaning, remember that filters are delicate objects, prone to damage and deformation during handling. Keeping this in mind, we advise you to follow these four steps:
1. Unplug the Appliance
When cleaning any appliance, it must not be connected to the power outlet in order to avoid an electrical accident. Then, access the inside of the Split by opening the machine's front cover.
2. Remove the Filters from the Split
Usually, in all Split air conditioners, one or two grids are made of resin or other easy-to-clean material. Some air conditioners include a second type of filter that collects small dust or pollen particles.
They are made of cellulose and can also be cleaned. If your machine has them, you can remove them, but be careful not to fold or crumple them during handling.
3. Vacuum and Clean the Filters
Find a vacuum cleaner and pass it through the resin filters to eliminate the encrusted dust. However, if the filters are too dirty, you can submerge them in a solution of cold or warm water with vinegar.
The vinegar disinfects them and eliminates the bad smell. If you do not have vinegar, opt for antibacterial soap. Do not use chemical or abrasive products such as bleach or ammonia, as they can alter the space between the filter fibres.
4. Dry and Replace the Filters
You must be very careful to clean the cellulose filters. One good method is to soak them in cold water with a splash of soap for a couple of hours. Never crush, rub, bend or, wring them, as this could damage their structure and efficiency. Dry them in the shade for a few hours.
Once it's time to put the filters back in the appliance, do it in reverse order. First, put back the cellulose filters and then the resin filters. Finally, tightly close the lid, wipe the entire unit with a cloth to remove any dust, and plug the air conditioner back in.
Cleaning Ducted Air Conditioner Filters
The ducted air conditioner filters are placed at the rear of the unit. In order to disassemble these filters, you have to remove a part of the roof and take it out of the unit. The cleaning is done mostly the same as in split air conditioner filters.
Some air conditioner units have filters that aren't made of nylon, therefore, they aren't washable. In these cases, the filters must be replaced with new ones.
Is It Necessary to Clean the Air Conditioning Ducts?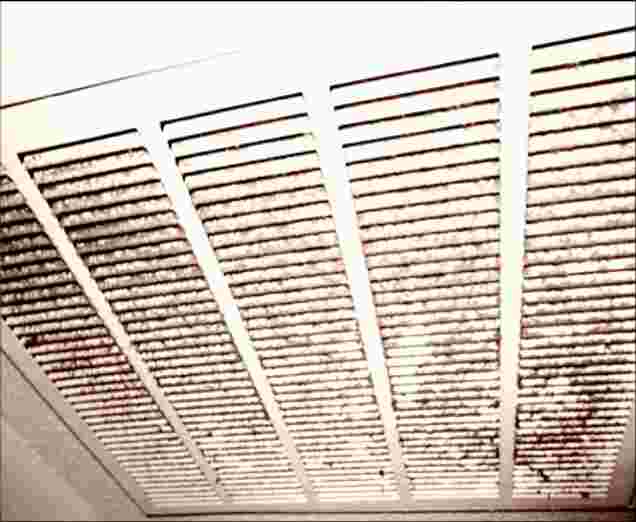 Contrary to popular belief, it is very rarely necessary to clean the ducts of a domestic air conditioner because they are covered with double aluminium foil on the inside and outside, and it is difficult to get them dirty.
How Should I Take Care of My Air Conditioner?
In order to begin with your air conditioner's maintenance, you should do a deep cleanse of its parts. Whether you have a split or industrial unit, you must thoroughly clean its filters, temperature exchangers, and an interior fan.
You don't want them to be dirty and clogged, as they would prevent a correct exchange of cold or heat both in the indoor and outdoor unit. This could considerably lower its performance and even completely damage your unit. In addition, it would increase electrical consumption and reduce its durability.
However, in many cases cleaning the filters isn't going to make the bad smell disappear, and you would have to disinfect both the filters and the indoor unit.
Bottom Line
After reading this entire guide on how to clean your air conditioner filters, you're more than ready to go ahead and give some freshly washed filters to your trustworthy air conditioner.
Remember that the most important part of this is to clean them periodically, as this is the only way to ensure they're functioning as they should.
If you want to know more about cleaning hacks, don't hesitate to check out the rest of our page.
About the Author